This post contains references to products from one or more of our advertisers. We may receive compensation when you click on links to those products. For an explanation of our Advertising Disclosure, visit this page.
If you had considered getting The Platinum Card® from American Express a few years ago and thought it wasn't worth the fee (See Rates & Fees), you might want to look again. American Express overhauled the Platinum Card to make it a very competitive rewards card. There are numerous perks, including airline credits, access to airport lounges, upgraded status, and the ability to earn 60,000 points after spending $5,000 in the first 3 months of account opening. But, even better, you may be eligible to earn 100,000 points (keep reading to learn more). This Platinum Card from American Express Review will help you decide if this is the next credit card for your wallet.
Learn more: Johnny Jet Recommended Credit Cards
American Express Platinum Review 2020
Before we dive into the full review, let's cover the highlights about you may or may not like this card. The Platinum Card from American Express is a great addition for these reasons:
The quickest way to earn travel rewards points from airline purchases
Receive up to $200 in annual airline fee statement credits for incidental fees at one qualifying airline
Receive up to $200 annually in Uber savings on rides or eats orders in the U.S.
Access to several airport lounge networks
Global Entry or TSA PreCheck fee credit
Complimentary Boingo WiFi hotspot access
Upgraded membership status to Hilton Honors and Marriott Bonvoy Rewards Programs
Get up to $100 in statement credits annually for purchases at Saks Fifth Avenue on your Platinum Card®. That's up to $50 in statement credits semi-annually (enrollment required)
The Amex Platinum Card Isn't Good For…
While the American Express Platinum is a highly valuable travel rewards card in the right hands, there are a few drawbacks:
Airline Fee Credit and Uber credits have redemption restrictions
Some transfer partners charge a small fee when you transfer miles
Only earn bonus purchase rewards on airline and hotel reservations
American Express Platinum Welcome Bonus
New Platinum Card® from American Express card owners also have the opportunity to earn 60,000 Membership Rewards® points after you use your new Card to make $5,000 in purchases in your first 3 months.
However, you may qualify for a targeted offer, with the ability to earn 100k points after spending $5,000 in the first 3 months of account opening. To see if you qualify for a special offer, you can use the CardMatch™  tool.
The Best Travel Rewards Card for Airline Purchases
While either of the Chase Sapphire credit cards can also be very valuable for earning and redeeming points for air travel, the Platinum Card probably has the edge in most instances. You earn five points per $1 on airfare purchased directly from the airline or using AmexTravel.com. Starting January 1, 2021, earn 5x points on up to $500,000 on these purchases per calendar year.
This is a better rate than many co-branded airline rewards cards that might offer two or three points.
When it comes time to redeemed American Express Membership Rewards points for award flights (through AmexTravel), points are worth one penny each. A $300 ticket will cost you 30,000 points. However, the same ticket with the Sapphire Reserve would only require 20,000 points because Chase Ultimate Rewards points can be worth up to 1.5 cents each when redeemed for award travel.
You earn more with The Platinum Card® from American Express, but you also have to spend more than with other flexible travel rewards cards. But, as you earn points with every purchase, the lower value can still be worth the higher purchase rewards if you spend a lot of money on airlines and hotels.
Learn more: Johnny Jet Recommended Credit Cards
Transferring Membership Rewards Points for Rewards
You might also consider transferring American Express points (Membership Rewards points) to one of the 20 Amex Travel Partners. You can transfer them on a 1:1 basis to airline partners including Delta, Air France Flying Blue, Aeroplan (Air Canada), Emirates, and Etihad.
This can be a good way to boost the value of your points. It can sometimes be more advantageous to book partner flights than directly from the airlines you plan to fly.
Before transferring points, be sure to read the fine print. Some airlines charge a transfer fee that can add up to $100. Many people think that the Chase Sapphire Reserve or Sapphire Preferred are the best cards for transferring miles to airline and hotel partners, but, this is also possible with the Amex Platinum card.
Hotel Rewards
You can also earn five points per dollar on hotel stays you book on the Amex Travel Portal (amextravel.com). If you like to stay at Hilton or Marriott Bonvoy properties, you also receive upgraded status with Gold membership status with both programs.
Having Gold status with Marriott Bonvoy means you can earn 3 points with every visit, receive 4 p.m. late checkout, free in-room internet, and 5th night free when you redeem rewards points for the first four nights. If you want to learn about Marriott's credit cards, check out our guide to the best Marriott credit cards.
Hilton Gold status allows you to get free breakfast, a 25% point bonus, and a free 5th night on a multi-night stay. If you stay at one of the FINE Hotel & Resorts, you can also qualify to receive a $100 amenity credit.
Learn more: Johnny Jet Recommended Credit Cards
Amex Platinum Perks
The Platinum Card® from American Express has "frequent flyer" written all over it. Jetsetters will benefit the most from this card because of the bonus purchase rewards for airfare and also for the additional perks. Even though it isn't a co-branded airline credit card, it is still considered one of the best airline credit cards.
Annual Air Travel Credit
You will receive up to $200 in air travel statement credits every year. It can only be used for one airline that you select each year. But, it only covers incidental fees such as checked baggage or in-flight purchases. These two facts do put a damper on the credit, but, it is $200 of "free" money and helps justify the annual fee. Plus, those incidental fees can add up.
American Express Platinum Complimentary Lounge Access
Get free access to over 1,000 airport lounges that belong to The Centurion Lounge, International American Express, Delta Sky Club, or Priority Pass Select lounge networks. No other travel rewards card offers access to so many different lounge networks.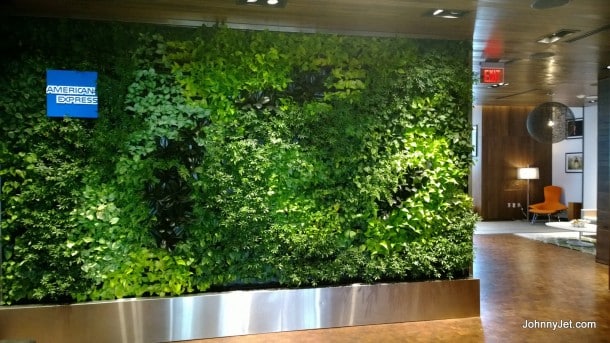 Uber Credit
If you ride Uber, you receive up to $200 in Uber credits each year for savings on rides and eats in the U.S. You will automatically receive a $15 credit every month and a $20 bonus credit for a total credit of $35 in December. This can be another way to save money at home or when you travel domestically.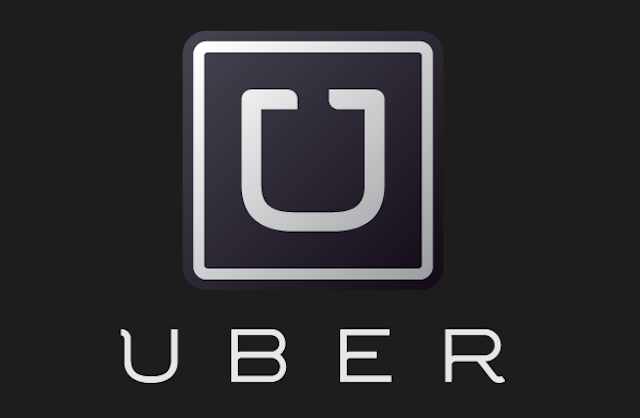 Amex Platinum Rental Car Benefits
As a Platinum cardholder, you will also receive complimentary membership and upgrade status for several of the leading national rental car agencies.
Whenever you rent a car, you will automatically receive complimentary secondary collision damage waiver insurance in case your rental car is damaged in a car accident or theft.
Learn more: Johnny Jet Recommended Credit Cards
The Business Platinum Card from American Express
If you're looking for a business card alternative, consider The Business Platinum Card® from American Express. The Business Platinum card comes with the following benefits:
$200 airline fee credit
Enroll to get up to $200 in statement credits annually for U.S. Dell purchases (get up to $100 semi-annually; Terms apply)
Complimentary airport lounge access to Centurion, Priority Pass, and other networks
Global Entry or TSA PreCheck application fee credit
Earn 5x point on flights and prepaid hotels booked on AmexTravel.com
50% bonus (1.5 points per $1) on eligible purchases $5,000 or more (up to 1 million points annually)
35% points back when booking award flights on qualifying airlines, up to 500,000 points annually
1:1 airline and hotel point transfers
There is also an opportunity for new cardholders to earn 75,000 Membership Rewards as part of the welcome offer. You'll need to spend $15,000 on qualifying purchases in the first 3 months of account opening in order to earn the 75,000 points.
In addition to the points, you can enjoy free airport lounge access, travel credits, and flexible point redemption options as well. There is a $595 annual fee (See Rates & Fees). Read more: Amex Business Platinum Card review
Amex Platinum Credit Card Review
The Amex Platinum credit card is an ideal option for frequent fliers that want to maximize their earning potential for airline or hotel purchases and want a card full of additional perks. The $400 in credits in addition to the many other travel benefits and accelerated purchase rewards make this a very powerful travel rewards card.
Learn more: Johnny Jet Recommended Credit Cards
5x Points On Airline Purchases With The American Express Platinum Card
Platinum Card® from American Express cardholders get 5x points for flights booked directly with airlines or with American Express Travel. However, starting January 1, 2021, earn 5x points on up to $500,000 on these purchases per calendar year.
Although the high $550 annual fee (See Rates & Fees) on The Platinum Card® from American Express may make it seem like a not-worth-it deal, this card can definitely be considered if you can make the most of its 60,000 points welcome bonus and several perks.
The American Express Platinum is counted as one of the best premium credit cards available out there. It is primarily targeted at frequent travelers, giving them ample value in the air travels and hotel stays.
Below is a break down of the travel benefits offered on the Amex Platinum card besides the 5x points earned on airfare benefit.
Learn more: Johnny Jet Recommended Credit Cards
$200 Airline Fee Credit
The Platinum Card from American Express provides every cardholder with up to $200 annual airline fee statement credit that can be used for various airline expenses every year. Although this credit is lower than the $250 annual credit offered by the Citi Prestige card and has comparatively limited terms, there are plenty of ways you can use it effectively and put it to excellent use.
Apart from covering your incidental charges (such as in-flight purchases and checked-baggage fees), you can also use this $200 credit towards the purchase of airline lounge passes, gift cards, and more.
In order to use this airline fee credit, you must sign up for a particular airline through your account (one airline selection per year). Then, whenever you spend any money flying with that airline, the incurred charges will get automatically credited, up to a maximum limit of $200.
Although you may technically find yourself bound to the selected airline for a particular calendar year, you can contact the customer service and change your selection once a year.
Airport Lounge Access
The Platinum Card® from American Express gets you complimentary access to more than 1000 airport lounges throughout the world. All cardholders can access American Express' Centurion lounges. They can enjoy specially crafted cocktails, gourmet food options, and relax in peace.
Despite being only few in numbers, AMEX Centurion lounges have rapidly gained popularity among frequent travelers, for the kind of luxury they provide.
The card also provides you easy access to the Airspace lounges (available at San Diego, New York, Cleveland, and Baltimore-Washington International airport), Delta Sky Clubs (whenever you're traveling with Delta) and Priority Pass Select lounges.
The access to all these lounges is normally available to both cardholders as well as their immediate families (or up to 2 guests). However, do check with the customer service for exact details.
Learn more: Johnny Jet Recommended Credit Cards
Fee credit for Global Entry or TSA PreCheck
All The Platinum Card® from American Express cardholders are compensated for their Global Entry or TSA PreCheck applications. This compensation comes in the form of a statement credit every 5 years after the application of TSA Pre ($85) or Global Entry ($100). Once you receive your TSA Pre or Global Entry, you get preferential treatment at select airports, making the screening process a breeze for you!
Global Entry actually works as a fast pass to help you clear immigration in the quickest manner possible, whenever you return to the United States after a foreign trip. You become eligible for expedited security, provided you add your Known Traveler ID number to all your pertinent frequent flyer accounts. In case you aren't presently registered with either of these, Global Entry is the one you must definitely look into.
American Express Concierge
By far the most difficult American Express Platinum benefit to put a value on, the concierge service gives cardholders access to a certain program which can help them make purchases or make arrangements for all kinds of needs or wants. It's basically a special phone service which functions as an outsourcing facility for the cardholders' to-do lists, especially with regard to the things that they spend money on.
So, you can seek assistance for booking in-demand events, restaurants, delivery services and more.
This concierge service can be particularly helpful in booking tables at many popular fully-booked restaurants or fine dining establishments world over.
Learn more: Johnny Jet Recommended Credit Cards
Elite Status with Hilton and Marriott Bonvoy
American Express added this perk for all Platinum cardholders, providing them automatic enrollment into the Hilton Honors Gold Status. Gaining such an enrollment allows cardmembers to earn 25% Hilton Honors base points whenever they book stays with any of the Hilton hotels. Furthermore, all such gold status members get their 5th night stays free (in standard room stays of 5 or more nights).
To tell you more about the significance of this benefit, you're normally required to stay for a minimum of 40 nights at various Hilton properties OR earn 75,000 Honors base points (combined with a total of 20 night stays at various Hilton properties), all in a single calendar year, to unlock the Gold status.
American Express Platinum also earns you the Marriott Bonvoy Gold Elite status, entitling you to some amazing on-property benefits like 50% points bonus for stays, late checkouts, free premium internet, complimentary room upgrades and more.
In-Flight And Airport Internet Services
All The Platinum Card® from American Express cardholders receive complimentary enrollment into the Boingo's preferred Internet plan that comprises of unlimited internet access through Wi-fi hotspots at airports throughout the world. Please note, you stand eligible for 10 Gogo in-flight Internet passes.
Normally costing $16 for an all-day pass, it can help you cut down your in-flight internet costs significantly.
Learn more: Johnny Jet Recommended Credit Cards
Access To American Express Fine Hotels & Resorts Program
Another important benefit you get with your American Express Platinum card is access to the American Express Fine Hotels and Resorts (FHR) program. AMEX FHR is actually a travel website. It gets you competitive rates and complimentary benefits at more than 900 extraordinary properties world over.
Some of the complementary benefits you can enjoy are noon check-ins, on-site F&B credits, 4 PM checkouts, complimentary room upgrades and more. Some of the AMEX FHR properties even provide you with 3rd or 4th night free stays. Ideally, it is better to work out your length of stay before using the American Express FHR portal for booking your property.
As a personal suggestion, you should book your shorter stays with your AMEX Platinum at eligible properties. This way, you can enjoy various on-property credits (to the tune of around $100).
Benefits Summary
Actually, there are even more benefits offered by American Express Platinum that are listed here. While a good number of these benefits reset with the start of every calendar year, some of them just roll over if you continue holding the Amex Platinum card.
All in all, they're all very helpful for anyone who's a frequent traveler. They easily justify and actually more-than-make-up for the steep $550 annual fee.
Learn more: Johnny Jet Recommended Credit Cards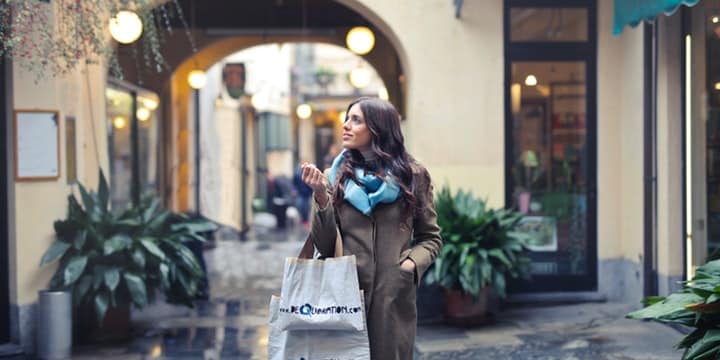 Review of The Platinum Card from American Express
If you like to travel and "earn rewards points" with credit cards to help fund these adventures, chances are you have one or more of the best travel credit cards in your wallet. There are plenty of cards that reward loyalty to a specific hotel or airline. But, sometimes travelers need a credit card that provides rewards for multiple travel brands and offers premium benefits.
For jet-setters willing to pay a $550 annual fee (See Rates & Fees), The Platinum Card® from American Express might be the next card to put into your wallet. Here's our quick review of the Platinum Card from American Express.
Learn more: Johnny Jet Recommended Credit Cards
Welcome Offer
The Amex Platinum wouldn't be a legitimate travel rewards credit card if it didn't offer a welcome offer of some variety. New cardholders can receive 60,000 Membership Rewards points from Amex by making $5,000 in purchases within the first three months of account opening.
The Membership Rewards points can be exchanged for gift cards, hotel stays, airline tickets, shopping, entertainment events, and statement credits. Redeeming the points for gift cards and airfare on the Amex Travel website have a rate of 40,000 points for $400 in value. The most valuable way to redeem your American Express points is to transfer them out to one of their many travel transfer partners.
Another thing to keep in mind is that this bonus is a "once in a lifetime opportunity."  Some credit cards will allow you to claim welcome bonuses multiple times usually by waiting at least 2 years since the credit card was closed. Not so with the Platinum card from American Express.
Also, the American Express Platinum card is a charge card, so you must pay off the balance in full at the end of each month. If you're in debt there are several online get out of debt resources to help you manage your situation.
Learn more: Johnny Jet Recommended Credit Cards
Travel Benefits
While the welcome offer isn't anything to scoff at and the 60,000 points can nearly offset the annual fee for the first year of membership, the real reason to get the Amex Platinum is for the travel benefits. The $550 annual fee is going to make a lot of people hesitant to consider this credit card.
A person needs to do a fair amount of flying to justify this credit card. International travelers will not be charged a foreign transaction fee, although it might be difficult to find merchants abroad that accept American Express. Still, it is one of the best credit cards for international travel.
Here are the highlights of the other travel rewards:
Airport Lounge Access Program
Platinum cardholders have access to over 1,000 airport lounges across the world with the Amex Centurion lounge network, Delta Sky Club, Airspace Lounge, and Priority Pass Select. This credit card is a good option for travelers so they can receive access to lounges if they are flying an airline other than Delta.
Other airline rewards credit cards might offer complimentary or discount passes to their lounge, but usually, the cardholder needs to be traveling on that same airline that day to receive access. With the Platinum card, travelers have more options when passing time for a layover in privacy and comfort. Plus, the Centurion lounges are the nicest domestic lounges available.
$200 Airline Fee Credit
American Express will reimburse The Platinum Card® from American Express cardholders up to $200 in incidental airline fees every year. While the credit cannot be used to compensate ticket purchases or upgrades, it can be used to compensate checked bag fees or in-flight purchases such as food and movies.
To receive compensation, cardholders need to select a qualifying airline with Amex before incurring the additional fees. The $200 airline credit gets you back your annual fee if you take advantage of the perk!
Learn more: Johnny Jet Recommended Credit Cards
Complimentary Membership for Global Entry or TSA PreCheck
Another nice travel perk for cardholders is the fact that Amex will reimburse the application fee for cardholders that apply for one of the two programs: Global Entry ($100) or TSA PreCheck ($85).
The first option helps expedite the process of passing through customs for international travelers. The latter option is ideal for domestic travelers that can skip the long security lines at check-in. They get to walk through a metal detector instead of the full-body scanner.
Each pass is good for five years before the cardholder needs to renew either program.
Boingo Wi-Fi
People do not want to burn up their wireless data plan during a layover. Therefore, cardholders have complimentary access to Boingo Wi-Fi with over 1,000,000 hotspots. For frequent travelers, this means they can still get business done when unexpected delays occur without incurring any additional expenses.
Gold Status
One final travel perk of the Amex Platinum is complimentary Gold access to the Hilton HHonors and Marriott Bonvoy programs. These high-quality hotels that are ideal for the typical Amex Platinum cardholder. This membership level would require a person to stay at least 20 stays (or 40 nights) for the Hilton HHonors program without this credit card.
Complimentary membership might also mean not having to get another credit card to earn travel rewards as well.
Learn more: Johnny Jet Recommended Credit Cards
Other rewards
No doubt about it, the travel rewards are the best feature of The Platinum Card® from American Express, making it one of the best rewards credit cards. But, cardholders also receive one reward point for every dollar spent on credit card purchases. For travel itineraries purchased through Amex Travel, cardholders will receive two points for every $1 spent.
For a premium rewards card, the points are not the highest payouts among reward credit cards. Many "no-frills" rewards cards offer a one-point-per-dollar-reward rate. Even so, American Express Membership Reward Points are some of the most valuable points among credit card programs.
Amex Concierge
Besides the ability to accumulate reward points on any purchase, cardholders also have access to American Express concierge service. While the internet has downplayed the popularity of these services, they are still very valuable.
When booking a rental card with Amex, cardholders can receive complimentary upgrades with most major rental car companies. International travelers who purchase a qualifying Business or First Class seat will receive a discounted price for their traveling companion.
Bottom Line
Despite the high annual fee, The Platinum Card from American Express is still a very credible travel rewards credit card. It is also one of the best credit cards for travel purchases. Frequent fliers should consider the card to maximize the various perks and justify the $550 annual fee. Despite the high fee, the Platinum card still offers more perks than most travel credit cards.
Learn more: Johnny Jet Recommended Credit Cards
For rates and fees of The Platinum Card® from American Express, please click here.
For rates and fees of The Business Platinum Card® from American Express, please click here.
Advertisement
Chase Sapphire Preferred® Card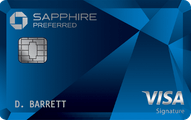 Earn 80,000 bonus points after you spend $4,000 on purchases in the first 3 months from account opening. That's $1,000 toward travel when you redeem through Chase Ultimate Rewards®.
2X points on travel and dining at restaurants worldwide, eligible delivery services, takeout and dining out & 1 point per dollar spent on all other purchases.
Get 25% more value when you redeem for airfare, hotels, car rentals and cruises through Chase Ultimate Rewards. For example, 80,000 points are worth $1,000 toward travel.
Get unlimited deliveries with a $0 delivery fee and reduced service fees on orders over $12 for a minimum of one year on qualifying food purchases with DashPass, DoorDash's subscription service. Activate by 12/31/21.
Earn 5X points on Lyft rides through March 2022. That's 3X points in addition to the 2X points you already earn on travel.
The comments on this page are not provided, reviewed, or otherwise approved by the bank advertiser. It is not the bank advertiser's responsibility to ensure all posts and/or questions are answered.

Editorial Note: The editorial content on this page is not provided by any bank, credit card issuer, airlines or hotel chain, and has not been reviewed, approved or otherwise endorsed by any of these entities.