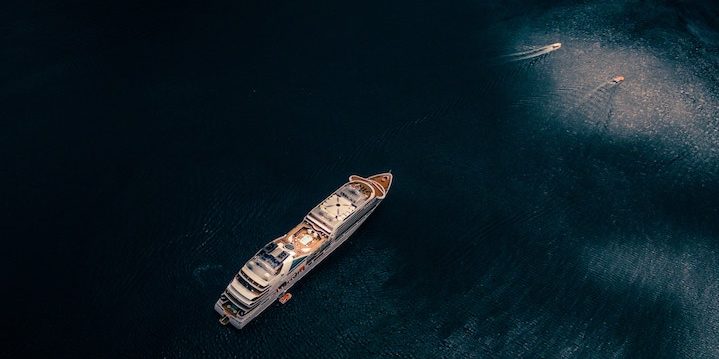 It should be common sense to behave respectfully anywhere you go, but it's not. Today's example is the story of a man who was kicked off his Caribbean cruise for, essentially, not being respectful. Robert Gaines, who's been cruising with his wife since their honeymoon 40 years ago, was removed from his cruise ship after a disagreement around his reservation to see a show onboard the Norwegian Breakaway. From NBC 6:
"Robert said it all happened because of an interaction he had with a crew member who denied him access to a show on the ship his family had reserved in advance. He told NBC 6 Responds the exchange got heated. 'I said "Listen you idiot, I'm telling you right now that my family is in the show. Why are you keeping me out of the show?"' Robert said.
"The crew member, he said, told Robert he did not have a reservation and called for backup. 'They started calling security and I may have made a comment that said you better get more than a couple because I'm a big guy,' Robert said of the interaction. 'They were really scaring me.' Robert said things never got physical and that he reported the incident to the concierge. He said he cooperated with security and gave a statement. But the couple said a security officer still showed up at their cabin early in the morning [to remove him from the ship] more than 24 hours after the exchange." He then had to make his own way home, at his expense, from Tortola.
Of course, you should never call a staff member an idiot, and you should be mindful of who has authority even when you're not getting the service you expect to get. And especially if you get frustrated as this passenger did aboard a cruise ship, you should remember that "your passenger ticket is essentially a contract giving the cruise line broad discretion in how they interpret and apply their rules." Here's what a representative for Norwegian Cruise Line had to say about the incident:
"We have a zero-tolerance policy aboard our fleet when it comes to inappropriate or discourteous behavior. Guests are advised of this in our Guest Conduct Policy, which is agreed to by all guests upon payment of the cruise fare. Any guest that violates these policies is subject to removal from the ship by order of the captain and is responsible for all travel arrangement expenses incurred."
Related:
____________________________________________________________
Have your own tip? Email it to whitney@johnnyjet.com!
Want to see more tips? Click here for all 1,474!
Want even more travel tips? Sign up here for the Daily Travel Tip newsletter! Just fill in your email address and check the Daily Travel Tip box—and you'll have Johnny's best tips, straight to your inbox each day!
If you already subscribe to our weekly newsletter, you can sign up on the same page. Just fill in your email and check the Daily Travel Tip box on the same page and you'll receive an email with a link to update your JohnnyJet.com preferences. On that page, just click the Daily Travel Tip box and Update Profile.
The comments on this page are not provided, reviewed, or otherwise approved by the bank advertiser. It is not the bank advertiser's responsibility to ensure all posts and/or questions are answered.

Editorial Note: The editorial content on this page is not provided by any bank, credit card issuer, airlines or hotel chain, and has not been reviewed, approved or otherwise endorsed by any of these entities.