This post contains references to products from one or more of our advertisers. We may receive compensation when you click on links to those products. For an explanation of our Advertising Disclosure, visit this page.
The Chase Sapphire Reserve® is one of the most sought-after travel rewards cards on the market. The only catch is not everybody qualifies, there's a hefty $550 annual fee, and the Sapphire Preferred compares well to the Sapphire Reserve. One reason why people don't qualify is that they do not have the credit score needed for the Chase Sapphire Reserve and because of the 5/24 rule. If you're unsure about your score, you may want to find out the Chase Sapphire Reserve® credit score needed before you apply.
EDIT: Chase is devaluing the benefits of the Sapphire Reserve in the coming months which make the Chase Sapphire Preferred® Card and Amex Platinum even more desirable.
Chase Sapphire Reserve Credit Score Needed for Approval
Chase doesn't publish a minimum credit score requirement to be approved for the Sapphire Reserve. However, based on the reports of current Sapphire Reserve cardholders from forums on Credit Karma and other social media channels including Reddit.
It's safe to assume you will need to have excellent or good credit. That translates into a credit score of at least 720. Many applicants report they were instantly approved when they have a credit score of at least 780.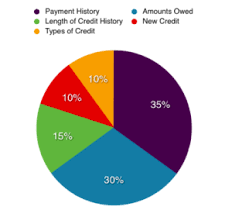 Applicants with a score ranging between 720 and 750 were normally approved within five business days for further review. One applicant reported having a TransUnion score of 629 when they applied and were approved after their application was held for further review, partially because of three recent credit inquiries.
Reports from Successful Applicants
"At the time of my approval, my credit karma scores were; 663 T/U and 678 EQ. I was NOT approved right away as I got the screen that stated my application needed to be reviewed and I'd hear back from them within 7-10 days with a decision. This was on Friday (6/16/17)…My card arrived on Wednesday (6/21/17) via UPS Express.
The welcome letter provided me with my Transunion FICO score, which at the time was 629."
"My TU and EQ scores were both around 750 when I applied for both CSP and CSR. The CSR credit limit increased my credit score to 760. About 90k yearly income and less than 4 yr total credit history."
"My FICO score at the time was 733. This card is a VISA Infinite card so the minimum credit limit you will get is $10K, the Chase Sapphire Preferred is a VISA Signature card and the minimum credit limit you will get is $5K. As soon as I hit the $4K spend, the 100,000 points showed up on the Chase online portal."
Other Factors Chase Sapphire Reserve Approval Considers
A high credit score alone will not guarantee that Chase will approve your Sapphire application. They also look at several other factors, although, their exact selection algorithm is a closely guarded secret.
Chase 5/24 Rule
The Chase policy that declines the application of many applicants with excellent credit is the 5/24 policy. If you have been approved for at least five credit cards, even as an authorized user, within the most recent 24 months, your application to the Chase Sapphire Reserve will automatically be declined.
While you do not find anything referring to the 5/24 rule on Chase's website, it exists. It applies to many of the Chase native and co-branded cards including the Sapphire Preferred and the Southwest Airlines personal and business credit cards.
If you fall under this rule, save yourself the hard pull for when you can get approved for the Sapphire Reserve. Or, apply for another premium travel rewards card that doesn't have this rule like the Platinum Card from American Express.
Other Credit Accounts
In addition to the recent credit card applications, Chase will also look at your other open credit accounts. This includes the length you have owned your oldest credit cards or your loans. A high debt-to-income ratio can affect your approval chances and even your credit limit if you're approved.
Being a current Chase customer can also help improve your approval odds if the 5/24 rule doesn't apply. Being a Chase banking or credit card customer allows Chase a peek into your financial habits and can help them determine if you will be a reliable cardholder.
Chase Sapphire Reserve Income
Chase also considers your income in the selection process. A higher income can boost your approval chances, especially if your credit score is on the low-end of the approval spectrum.
Chase Preapproval
Another way to see if you automatically qualify for the Chase Sapphire Reserve is checking your Chase Pre-Qualified Offers. Do not despair if you do not see the Chase Sapphire Reserve® on the list. People have reported applying and getting approved for the Sapphire Reserve even though Chase said they weren't prequalified for the card.
Enjoy the Chase Sapphire Reserve
Many travelers love the Chase Sapphire Reserve and often considered it one of the best, if not the best, travel rewards card in the industry. Of course, this largely depends on your travel preferences and how you plan to use your credit card.
With the Chase Sapphire Reserve bonus, you earn three points per dollar on dining purchases. You'll also earn 3x points on travel immediately after earning your $300 travel credit. Very few rewards cards offer higher purchase reward rates on these categories.
In addition to the purchase rewards, the Sapphire Reserve also has a robust redemption program. Points are worth 1.5 cents each when you book award travel directly through Chase. Most credit card rewards programs have a maximum value of 1.0 cents per point. The difference adds up quickly as every 10,000 points are worth $150 with the Sapphire Reserve and $100 with other rewards cards. Unless you earn more in purchase rewards (i.e. greater than three points per dollar), it's hard to beat the Sapphire Reserve.
A second flexible redemption option with the Sapphire Reserve is the option to transfer your points on a 1:1 ratio to 11 airline and hotel Chase Ultimate Rewards partners. This can be a great way to secure discounted partner flights, top off your current award balance with a partner loyalty program or book award travel for a lower price than the Chase travel portal offers.
These Chase Sapphire Reserve benefits are in addition to the $300 annual travel credit, Global Entry/TSA Precheck application fee reimbursement, and complimentary airport lounge access.
Summary: Credit Score Needed for Chase Sapphire Reserve
The Chase Sapphire Reserve® is a high-class travel rewards card with a high annual fee.
While having an excellent credit score greatly increases your instant approval chances, it is possible to be approved with good credit. As this article shows, you can get approved with a score in the 600s if you have a solid credit portfolio. Your approval chances can increase if you have an existing relationship with Chase or a responsible track record with another credit card with a high credit limit. Remember, if you currently don't qualify for the Chase Sapphire Reserve, don't be afraid to apply again in the future.
Similar posts:
Capital One Venture vs Chase Sapphire Reserve
The comments on this page are not provided, reviewed, or otherwise approved by the bank advertiser. It is not the bank advertiser's responsibility to ensure all posts and/or questions are answered.

Editorial Note: The editorial content on this page is not provided by any bank, credit card issuer, airlines or hotel chain, and has not been reviewed, approved or otherwise endorsed by any of these entities.