This post contains references to products from one or more of our advertisers. We may receive compensation when you click on links to those products. For an explanation of our Advertising Disclosure, visit this page.
In many travel circles, the Chase Sapphire travel credit cards are some of the most desirable travel rewards credit cards in the award travel realm. This is mostly because they earn Ultimate Rewards points that can be redeemed for cruises, hotel stays, plane tickets, or transferred to another loyalty program to list a few of the redemption options. If you have been considering applying for one of the Chase Sapphire cards, here are some things you should know about the Chase Sapphire vs Chase Sapphire Preferred.
Editor's Note: Some of the offers below may have expired or are no longer available on our site.
Chase Sapphire vs Chase Sapphire Preferred
Chase Sapphire "Classic" (No Longer Available)
Are you looking for the basic Chase Sapphire that allows you to earn travel reward points without an annual fee? Unfortunately, Chase no longer offers the no-fee Sapphire card and, instead, the entry-level offering is the Sapphire Preferred with a $95 annual fee and the premium Sapphire Reserve with a $550 annual fee.
While this news might not be what you are hoping for, Chase has gone to great lengths to justify only offering two Sapphire products that both have an annual fee. As the Sapphire Preferred is most comparable to the original Sapphire "Classic," most users can benefit from the $95 annual fee. For instance, the Ultimate Rewards points has a more robust sign-up bonus, better award travel redemption rate, extensive travel benefits, and doesn't charge a foreign transaction fee. Heck, it's even made out of metal!
The Chase Sapphire was a great credit card that helped firmly establish the Chase Ultimate Rewards program as one of the best award travel programs in the world. But, as the competition has evolved, a no-fee travel credit card with a foreign transaction fee isn't as valuable as it once was. Thankfully, Chase didn't hold anything back with the Sapphire Preferred and it is considered to be one of the best travel credit cards currently on the market.
Chase Sapphire Preferred
The blue metal Chase Sapphire Preferred® Card is regarded as a "must have" credit card in most people's wallet whenever they travel. While there are many gushing reviews of this card, here is some basic info to help you see why it has received so much fanfare.
There is a lot to like about the Chase Sapphire Preferred and it offers a lot to travelers that are looking for flexibility when trying to earn and burn travel reward points instead of being beholden to a particular hotel chain or airline. While you might not get a free anniversary hotel night or complimentary checked bags each time you fly, the Ultimate Rewards points can significantly reduce your travel expenses.
Purchase Rewards
Before diving into all the ways Chase helps justify and offset the $95 annual fee, let's look at the purchase rewards earned for each dollar spent. The current reward structure is a large carryover from the Sapphire Classic.
Travel Purchases
Earns 2 points for every $1 spent on nearly any travel purchase whether it's for air travel, hotel stay, rental cars, taxi fares, train tickets, or cruises anywhere across the globe.
Example: A $500 plane ticket, regardless of carrier, will net you 1,000 points!
Dining
Earn 2 points per dollar at nearly any restaurant around the globe. This is awesome as some travel credit cards only award bonus points for U.S. restaurants within the 50 states or U.S. franchises with international locations (i.e. going to KFC in China).
Example: Spending $30 at Red Lobster will earn 60 points.
But, buying lunch worth $10 at a grocery store will only earn 10 points (in most cases).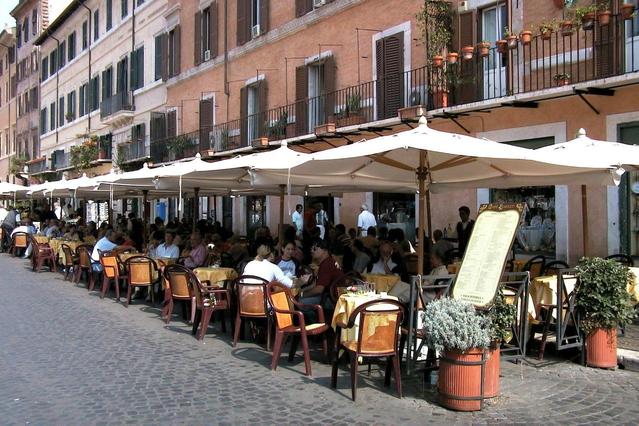 One Point for Everything Else
Earn one point on all other purchases. Nothing spectacular as 1% is the industry standard for basic purchase rewards, but, some rewards cards only offer rewards on select spending categories and nothing on anything outside those select purchases.
Example: Spending $100 at a gift shop will earn 100 points.
Sign-Up Bonus
In addition to the everyday rewards earned by travel credit cards, the sign-up bonus is a leading reason why certain credit cards over other cards that offer similar benefits. The Chase Sapphire Preferred® Card does have a relatively high minimum spend limit of $4,000 within the first 3 months of account opening, so you may have to concentrate all your spending on this card to meet the minimum if you currently disperse your spending across several rewards cards.
Once you meet the minimum, you earn 60,000 Chase Ultimate Rewards points that can be worth up to $750 in travel rewards when redeemed using the Chase travel portal. The points can be worth even more when you transfer them to one of the Ultimate Rewards travel partners.
This is how the Sapphire Preferred bonus value compares to the competition:
While you can redeem the Chase points for non-travel rewards, the redemption rate is only 1-cent each, compared to 1.25 cents apiece. A 1-cent redemption rate (i.e. 1 point=1 penny & 10,000 points=$100) is often the highest redemption rate for most travel credit cards. Even then, that reward rate is often only applied to one or two forms of travel like airlines or hotels, instead of also including cruises, taxis, or rental cars.
Travel Benefits
While the initial bonus is awesome, there is more than one reason to consider the Sapphire Preferred. Namely the benefits and travel insurance in addition to the purchase rewards.
20% Travel Discount When Booking With Chase
When you redeem your Ultimate Rewards points through Chase, they will offer a 20% discount on airfare, hotels, car rentals, and cruises. This means a $300 plane ticket that would normally cost 30,000 points with other credit cards will only cost 24,000 points instead. This is how the points are worth 1.25 cents each when used for travel rewards.
1:1 Transfer Partners
While you can find some sweet deal on the Chase travel portal, sometimes, the airlines and hotels keep the best deals for themselves. When that's the case, you can transfer points to one of the Ultimate Rewards partners in 1,000 point increments. Some current Sapphire Preferred users only use transfer points to these partners instead of redeeming them through Chase. If you do not see a loyalty program you normally use, remember that your program might have a relationship with one of the 13 Chase partners.
How's that for some award travel arbitrage?
No Blackout Dates
Another nice benefit of redeeming points through the Chase travel portal, instead of transferring them, is that there are no blackout dates for award travel. This means if an airline seat or hotel room is available, points can be redeemed.
Point and Cash Payment Combination
As is common with many other loyalty programs, you can use a combination of Ultimate Rewards points and cash to book a reservation on the Chase travel portal. This can be a good option if you don't have enough points or simply don't want to use them all just yet.
No Foreign Transaction Fee
While you wouldn't think that a travel rewards card would charge a foreign transaction fee, some still do. Even the no-fee Chase Sapphire had a 3% transaction fee.
Travel Insurance
If you are in the habit of buying a third-party travel insurance policy offered by the airlines, the Chase Sapphire Preferred® Card offers built-in travel insurance for all travel purchases. If you have to use any of the travel insurance benefits listed below and have a separate travel insurance policy, you will need to first file a claim with that insurance provider. Any remaining expenses can be claimed with Chase.
Primary Rental Collision Damage Waiver
Other travel cards with annual fees less than $100 often only provide secondary rental CDW coverage. With primary coverage, you can waive the policy offered by the rental car agency and Chase will reimburse the costs related to collision and theft for most U.S. and international rentals.
Trip Cancellation/Trip Interruption Reimbursement
If your trip has to be cut short or canceled because of sickness, severe weather, or other unavoidable circumstances. This isn't a substitute for "cancel for any reason" policies. Chase will reimburse up to $10,000 in non-refundable expenses stemming from the cancellation or interruption.
Travel Accident Insurance
Chase will reimburse up to $500,000 in accidental death and dismemberment expenses stemming for an airline, bus, car, or train accident.
Trip Delay Reimbursement
If your air travel is delayed 12 or more hours, requires an overnight stay, non-reimbursed expenses such as meals and lodging will be reimbursed up to $500 per ticket.
Luggage Delay Insurance
When your bags are delayed at least 6 hours by a passenger airline, essential purchases like toiletries and clothing will be compensated for up to $100 per day for 5 days.
Lost Luggage Reimbursement
Chase will reimburse up to $3,000 per passenger when any of you or your immediate family members bags are lost.
Additional Card Benefits
In addition to the travel perks, Chase also offers some additional perks that you can benefit from as you will probably use the card for more than just buying plane tickets and eating at restaurants.
Price Protection
If you make a qualifying purchase in the United States and the product price drops within 90 days, you can be reimbursed up to $500 per item and $2,500 per year.
Purchase Protection
New purchases that are damaged or stolen within 120 days of the purchase date can be reimbursed for up to $500 per item or $50,000 per user account.
Return Protection
If you need to return something you bought and the store will not take it back, Chase will refund you $500 per year and $1,000 per year when claimed within 90 days of the original purchase.
Extended Warranty Protection
Chase will extend the warranty on select purchases with factory warranties of three years or less.
Additional Card Information
In addition to the various rewards and travel insurance benefits, here are some other neat facts that make the Sapphire Preferred a strong contender in the travel reward credit card niche.
Recipient of Prestigious Awards
If you have done any amount of online research regarding the Chase Sapphire Preferred, very few reviews say it's a bad deal. In addition to the positive praise given by many actual cardholders, Kiplinger's Personal Finance even named it the Best Credit Card for Flexible Travel Redemption!
It's Metal! Chase Sapphire Preferred Metal Card
Most people pay with plastic, with the Sapphire Preferred, you pay with metal. You don't have to worry about setting off any metal detectors and this nifty feature helps add to the value of this card. Plus, it's a great conversation starter the next time you stop for something to eat during your next layover. It's really cool that the Chase Sapphire Preferred metal card is available, but there's no benefit than it being heavy and thick.
Earn Additional Ultimate Rewards Points from Chase Ultimate Rewards Shopping Portal
You have probably received e-mails from your favorite airline or hotel loyalty program that you can earn additional points when making purchases at select retailers after accessing the site through their special link. Chase offers that same opportunity with their Ultimate Rewards Shopping Portal.
Depending on the merchant, you can earn anywhere from 2 to 20 points per $1 spent, although most of the retailers will only offer around 5 points per dollar on average. There's a wide selection of retailers to choose from and most of the major ones are on the portal. By taking a few extra minutes to go through their portal, you can rack up a few extra points instead of only earning the normal run-of-the-mill 1 point per dollar on non-travel/dining purchases.
Example: If Macy's reward 5% through the Chase Portal, a $100 purchase is worth 500 points.
Spending the same amount of money at Macy's online without using the portal will only net 100 points.
Exclusive Access to Events and Experiences
Like other quality credit card issuers, Chase Sapphire and Chase Sapphire Preferred owners have preferred access to select entertainment events and experiences. American Express and Citi offer a similar benefit for those that are looking for additional card perks.
Qualifying for the Chase Sapphire Preferred
By now, you might be wondering what it takes to have your very own Chase Sapphire Preferred® Card. Chase is fairly selective when it comes to being approved. Let's see if you pass the initial criteria.
What's a Qualifying Credit Score for the Chase Sapphire Preferred?
To get the maximum value and credit limit out of the Sapphire Preferred, it is best to have a good or excellent credit score of at least 750 points. But, several Credit Karma reviews by Sapphire Preferred card members have shown that they were able to pre-qualify for the card with a credit score in the mid-600s. One person even mentioned that they were approved for a $5,000 credit limit with a 639 credit score.
Several factors influence the approval process in addition to the credit score, but, it's nice to know that the Sapphire Preferred isn't reserved to those with immaculate credit.
Outstanding Credit Card Debt
If you have any unpaid balances on your other credit cards that were not paid on-time, this will definitely be a strike during the approval process along with having a lower credit score. While there isn't a concrete policy, you should strive to keep your total outstanding balance below 30% of your total credit limit.
For example, if you have one credit card with an $8,000 credit limit, your total outstanding balance should be no higher than $2,400. Once again, there are many reasons Chase can approve or deny your application. Chase might approve you if your other balances is less than 30%, but, they don't have to if you have too many other red flags or too many recent credit inquiries.
Too Many New Credit Cards
To the detriment of credit card churners and travel hackers alike, Chase has a somewhat exclusive approval policy that will even decline applicants with perfect credit through their "5/24 rule."
Regardless of your credit score, if you have applied for 5 new credit cards within the most recent 24 months. It doesn't matter if the all the previous applications were for Chase credit cards, your application will still be declined. If this is your case, the only course of action you can take is waiting for the oldest credit card inquiry to drop off your credit report. On the bright side, if you have owned one of cards belonging to the Sapphire family at least two years ago, you can still qualify to receive the sign-up bonus again!
When the Sapphire Preferred Isn't a Good Option
The Chase Sapphire Preferred® Card is ideal for frequent travelers that have regular travel and dining expenses that get charged to a credit card. If you are loyal to a particular airline or hotel, it might be better to consider to a brand-specific credit card (i.e. Chase IHG Rewards Club credit card) that offers perks like anniversary nights and higher reward point payouts as the Sapphire Preferred loses a lot of its luster after earning the 60,000 bonus points if you don't need the reward point redemption flexibility.
Also, if you have difficulty trying to meet the initial $4,000 spend minimum, the card also might not be worth the $95 annual fee.
Summary
Even though Chase has discontinued the no-fee Sapphire, the Sapphire Preferred is a great alternative. While earning a maximum of two bonus points on travel and dining purchases isn't the highest purchase reward rate in the industry, the additional card benefits & the flexible redemption options easily justify the $95 annual fee. And, the sheer number of positive Sapphire Preferred reviews means that any travel aficionado should include this card on their shortlist.
Frequently Asked Questions (FAQs)
How much does the Chase Sapphire Preferred cost?
The annual fee is $95.
Is the Chase Sapphire Preferred worth the annual fee?
If you are looking for a travel rewards credit card with a nice sign-up bonus, flexible point redemption options and one of the highest reward rates, the Sapphire Preferred packs a lot of punch for $95.
Those that primarily use a card for a statement credit, want complimentary airport lounge perks, or primarily do business with one airline or hotel will be better off using a co-branded credit card or a premium travel rewards card like the Sapphire Reserve.
What's the Chase Sapphire Preferred sign-up bonus?
The sign-up bonus is 60,000 Ultimate Rewards Points after spending $4,000 on purchases within 3 months of account opening.
How much is the Sapphire Preferred bonus worth?
Assuming you earn 60,000 points, they are worth $750 in airfare or hotel reservations on the Chase portal. Or, they can be transferred to a participating partner on a 1:1 basis and be worth potentially more when redeemed through the airline or hotel loyalty program
How are Ultimate Rewards Points transferred?
Ultimate Rewards points can be transferred on a 1:1 ratio in 1,000-point increments to any of the partners. This means a 1,000 Ultimate Rewards points are worth 1,000 IHG points (if transferred to IHG Rewards Club) or 1,000 United Miles (if transferred to United MileagePlus).
How much are my points offered worth on the Chase travel portal?
Points redeemed on the Chase travel portal are worth 1.25 cents each.
Using the 60,000 sign-up bonus as an example, taking 60,000 x 0.0125= $750.
The formula to calculate your current balance is:
# of Points x 0.0125= Dollar Value of Points
Can the points be redeemed for non-travel rewards?
Yes, although, you will not get the same redemption rate. When redeeming the Chase points with the Sapphire Preferred the points are only worth 1-cent each when redeemed for cash rewards, gift cards, or merchandise.
If you own other Chase credit cards like the Chase Freedom, you can get a better redemption rate for cash rebates. Plus, Ultimate Rewards points earned on these other Chase cards can be redeemed for 1.25 cents each on travel rewards when using your Sapphire Preferred.
What are additional travel benefits available from the Chase Sapphire Preferred?
The primary travel benefits from the Sapphire Preferred is the different travel insurance coverage:
–Primary Rental Car Collision Damage Waivers: Covers collision or theft costs for most car rentals.
-Trip Cancellation/Trip Interruption Coverage: Reimburses up to $100,000 in non-refundable expenses when a trip is canceled or interrupted due to events including sickness, death, severe weather, and jury duty.
–Travel Accident Insurance: Chase will reimburse up to $500,000 in the event of accidental death or dismemberment in a travel-related accident.
–Trip Delay Reimbursement: If your trip is delayed at least 12 hours or requires an overnight stay, Chase will reimburse up to $500 for certain expenses including lodging and meals.
-Baggage Delay Insurance: Bags delayed at least 6 hours that require you or your immediate family to buy clothing or toiletries will be reimbursed $100 daily for up to 5 days.
-Lost Baggage Reimbursement: Bags lost or damaged will be reimbursed up to $3,000 per passenger.
-Travel and Emergency Assistance: Toll-free helpline to help you in the event you need travel assistance or have had your card lost or stolen and need an emergency replacement.
If you are looking for complimentary lounge access and annual travel credits, a good alternative is the Chase Sapphire Reserve to the Preferred.
What are additional non-travel benefits are provided by the Sapphire Preferred?
In addition to the flexible rewards and travel benefits, you can also know that your non-travel purchases can be covered as well in case the price drops or your items needs is damaged or stolen as well.
-Price Protection up to $500 per item and $2,500 per year.
-Purchase Protection for damaged or stolen items up to $500 per item.
-Return Protection up to $1,000 per year for items when a retailer refuses to accept your return.
-Extended Warranty Protection on factory warranties of 3 years or less.
Is the Chase Sapphire Preferred as good as all the reviews say it is?
Many frequent travelers have had or currently carry a Chase Sapphire Preferred or Sapphire Reserve in their wallet because of its valuable sign-up bonus, 1.25% redemption rate through Chase, and the ability to transfer to many of the leading airline & hotel Ultimate Rewards travel partners.
Plus, receiving awards from prestigious publications like Kiplinger's help confirm the numerous positive reviews as well.
Related Posts:
Chase Sapphire Preferred Bonus
Chase Sapphire Rental Card Benefits
Comparing the Chase Freedom Credit Cards
Advertisement
Chase Sapphire Preferred® Card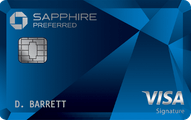 Earn 80,000 bonus points after you spend $4,000 on purchases in the first 3 months from account opening. That's $1,000 toward travel when you redeem through Chase Ultimate Rewards®.
2X points on travel and dining at restaurants worldwide, eligible delivery services, takeout and dining out & 1 point per dollar spent on all other purchases.
Get 25% more value when you redeem for airfare, hotels, car rentals and cruises through Chase Ultimate Rewards. For example, 80,000 points are worth $1,000 toward travel.
Get unlimited deliveries with a $0 delivery fee and reduced service fees on orders over $12 for a minimum of one year on qualifying food purchases with DashPass, DoorDash's subscription service. Activate by 12/31/21.
Earn 5X points on Lyft rides through March 2022. That's 3X points in addition to the 2X points you already earn on travel.
The comments on this page are not provided, reviewed, or otherwise approved by the bank advertiser. It is not the bank advertiser's responsibility to ensure all posts and/or questions are answered.

Editorial Note: The editorial content on this page is not provided by any bank, credit card issuer, airlines or hotel chain, and has not been reviewed, approved or otherwise endorsed by any of these entities.