Last week, my family and I took up British Airways (BA) on its offer to fly it to see if it really is the most family-friendly airline in the skies. I'd to that point heard rave reviews of the airline from multiple parents, including my French cousin-in-law who once told me that she'd much rather fly British Airways via London than fly another airline to the South of France to see her family. I found that surprising, especially since the French are pretty loyal to Air France and their country. (I guess not when it comes to flying. I can also understand being wary of French airlines and their air traffic controllers going on strike, which seems to happen often.)
My wife and I have flown British Airways dozens of times and love it, with a few caveats. The business class product would be seriously helped by not squeezing so many passengers into a row. I also don't like that BA makes most passengers pay to pre-assign their seats in coach and business class. Fortunately, I have Executive Platinum status on its partner American Airlines, so I can select seats for free when they're purchased. My two-year-old son, however, had never been on British Airways. He's already flown over 50 times on a dozen or more carriers, so we were all excited to see what British Airways was like for family travel.
The experience didn't start out so well because our flight from Bermuda (BDA) to London's Gatwick was delayed 12 hours! The reason: The pilot supposedly broke his toes in his hotel room. Don't ask me how, but since British Airways only has one flight a day to Bermuda, it got backed up for a couple of days. (The team flew in a relief pilot but—as should be the case—he needed at least 12 hours of rest, hence the 12-hour delay). The worst part of the delay was that British Airways didn't send emails out about the delay until 2pm, not long before the 8:15pm flight.
Luckily, I monitor my flights and had pre-ordered Blacklane PASS and Blacklane (a dependable car service that we use to and from airports). Blacklane was the first to notify me of the delay at 7am (!), which meant that I was able to plan my day accordingly. I later ran into others on the flight who weren't happy because they hadn't found out until 2pm. I'm not sure why BA waited so long to contact passengers.
I actually preferred the delay for a few reasons: I didn't have to be anywhere important, I don't like night flights, and because of the EU's strict laws, we will get compensation for both our extra hotel night and time. I thought it was admirable that at check-in British Airways handed each passenger a letter apologizing and explaining the situation and how to get compensated.
Our flight was rescheduled for 8am the following morning and our hotel concierge from the Fairmont Southampton recommended we depart at 5:30am for the 30-minute drive to BDA (Bermuda's L.F. Wade International Airport). We ended up checking out at 5:45am and when we arrived at 6:15am, it was still dark and there was no line for check-in or security.
Tip: The BDA airport is small and there's just one small café before security. The security agent let us bring milk and yogurt through for Jack. Travelers need to take belts off and laptops out but iPads can stay in bags and most shoes are okay to stay on.
There's not much around the gate area except for a small Duty Free shop and a great little playground with some books for toddlers. There's also a really small British Airways lounge, which I had access to thanks to my American Airlines status. I was told that I normally would only be able to bring one guest in so I would have to choose my wife or my son (obviously they're a package deal!), but they let me slide.
When it was time to board, I started noticing why British Airways prides itself on being a family-friendly airline. Here are 10 ways British Airways make family travel feel less stressful:
1. Extra baggage
Families traveling with infants receive a baggage allowance for that infant of one checked-in bag weighing up to 23kg (50lbs) plus a fully collapsible stroller and one car seat, free of charge.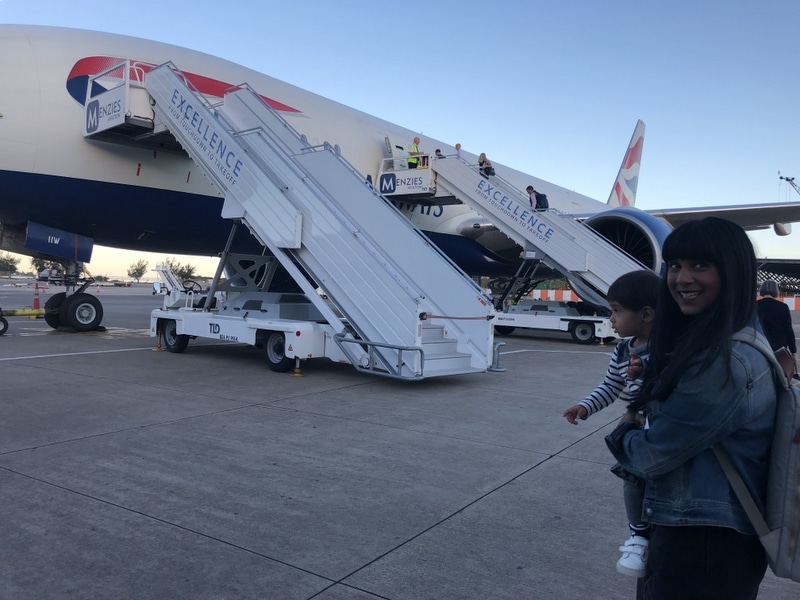 2. British Airways boards families first
When I first started traveling with Jack, I was shocked to learn that many airlines don't give families with small children the priority to board first (ahem, American Airlines). But British Airways goes above and beyond with boarding, allowing families to board first, even before first class passengers. That means you'll always be assured overhead bin space right above your seat to store your bag filled with everything you need to make the flight smooth for your little one.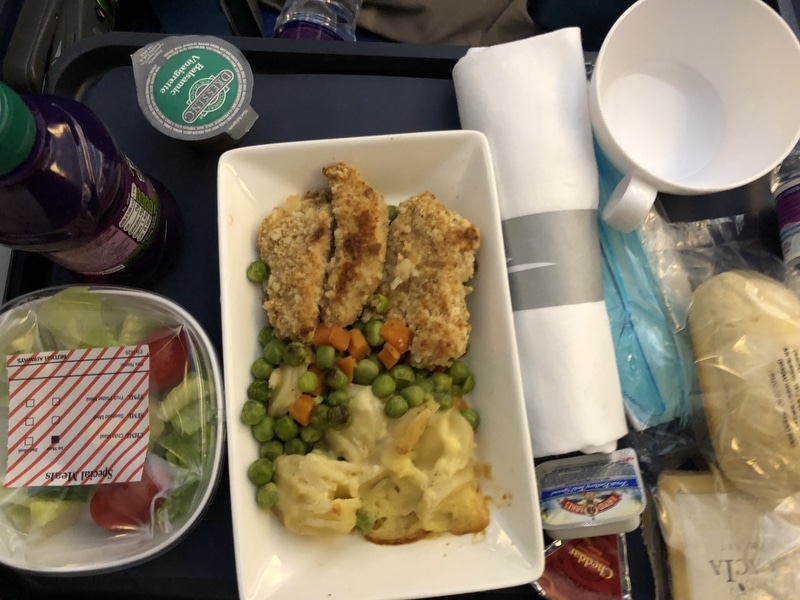 3. Children get their meals first
British Airways has a "feed kids first" policy. Just be sure to pre-order a children's (ages 2-11) meal (all meals on long-haul flights are free). Right after takeoff, the flight attendants served breakfast, which wasn't much, possibly because this is normally a night flight and the meals were served in reverse order. I was surprised by how much food was served prior to landing. For breakfast, adults get a pretzel roll with cream cheese. For kids, it was a box with a fruit cup and orange juice. Everyone got a choice of drink and a choice of a Danish, croissant or muffin. Because kids get their meals first, parents can feed them or make sure they feed themselves and then (hopefully) eat their meal in peace.
Good to know: According to British Airways's press release: For families who forget to pre-book children's meals, or if small children prefer more grown-up food, the airline also carries family-friendly meals on the majority of flights. Pouches of baby food can be provided on request, but all parents are advised to bring their usual brand of powdered milk. These can be prepared and heated on the aircraft.
4. Families can book seats three days before
To ensure families sit together, British Airways assigns them seats three days before departure for free. For everyone else, it's 24 hours. So be sure to double-check 72 hours in advance.
5. The airline provides cots and infant seats
Parents traveling on long-haul flights with an infant can request a specially designed travel cot or infant seat. Their infant seats were designed by Britax, the UK's leading manufacturer of children's car seats. The seat, suitable for infants from six months up to two-years old, fits directly onto the bulkhead. Parents must request them before the flight and they're available on a first-come, first-served basis. According to British Airways, babies (up to six-months old) can also fly completely flat in carry-cots securely attached to bulkheads in the aircraft. The cots have been developed by Coronet of Blackpool. They should be requested at the time of booking and are allocated on a first-come, first-served basis.
Alternatively, the airline says, passengers traveling with infants from the age of six months to 36 months can choose to bring their own car seat for a child to sit in. There are certain criteria that these infant seats must fulfill (i.e. forward-facing seats, restrained by a basic "hip-to-hip" seat belt etc.); therefore, customers are advised to check at the time of booking.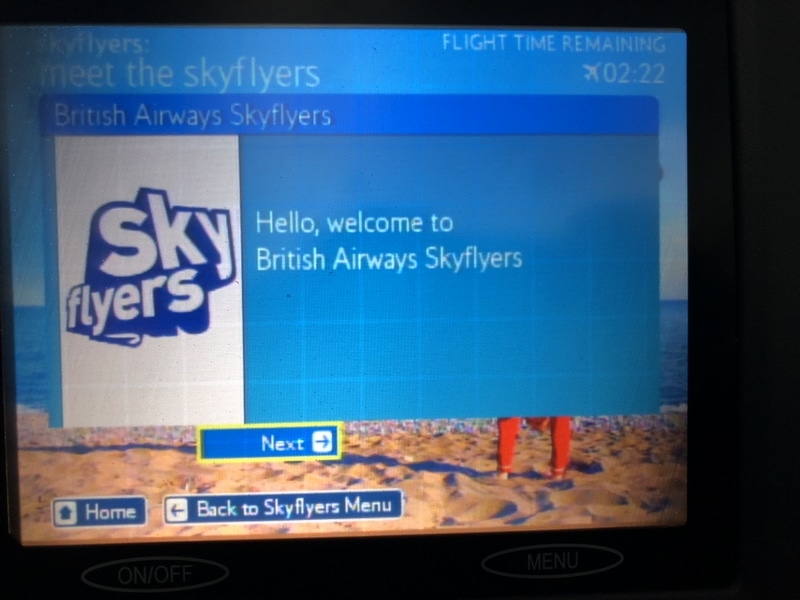 6. The entertainment is good
British Airways provides hundreds of hours of movies and TV programs for children on its in-flight entertainment systems, which are on all long-haul aircrafts. We were on a 777-200 plane with now-dated screens, but at least there were screens to keep kids busy. I took some pics of the screens, which you can see above and in the photo gallery below, but Jack used our iPad and his kid-friendly headphones to watch Paw Patrol.
British Airways offers CBeebies, Cartoon Network and Disney channels, along with a variety of cartoons and popular children's shows. It also has an educational audio series that includes bedtime stories and exclusive music compilations that are designed to help your little one drift off to sleep on long-haul flights.
Good to know: Our 777-200 didn't have USB or regular plug power ports, just Empower, which is old and requires a special adaptor. So be sure to find out what kind of power port will be on your plane, bring that adaptor, and/or make sure all devices are fully charged.
7. "Skyflyers" kids' packs and activity books
Another way to keep kids busy is with British Airways's Skyflyers kids' packs and activity books. The activity packs have a flying theme to keep little ones amused during their flight. The packs come in fun swimming bags, which they can use again and again. They're available on all long-haul flights from London Heathrow and London Gatwick.
8. Families can pool their miles
British Airways is one of the few airlines that allows households to pool mileage accounts, so even if you don't travel often you should still sign up, since a Household Account is free to create and allows up to seven people living in the same household to pool Avios points. Be sure to input everyone's seat and meal preferences to their profiles.
9. The flight attendants are nice
I'm sure this is not the case on every flight, but on all of the BA flights I've taken, including this one, the British Airways flight attendants have been super friendly, which makes traveling that much easier—especially with kids.
10. Log books for children!
I had no idea that British Airways has a children's log book. The press department says it was introduced in the 1960s to allow children to record their travels and collect a signature from the captain certifying each flight. I've been doing this since Jack's very first flight when American Airlines gave us a junior logbook. Sure enough on our flight back I asked the flight attendant for one and viola… See pic above!
Summing up
Despite the delay, our flight was like a dream. There were only 65 passengers onboard (the plane holds 224), we had the bulkhead in Premium Economy, and Jack slept four of the six hours. Two huge thumbs up.
On our return flight we flew London (LHR) to Toronto (YYZ) on one of British Airways' 787. The plane felt and looked brand new and they had state-of-the-art entertainment systems that were way better than their 777-200.
Having that entertainment and seats in World Traveller Plus really made the 7-hour flight, fly by.
It's pretty remarkable that more than 1.3 million children traveled with BA in 2017, including 300,000 infants. I wonder if it's more than most carriers, which brings me back to my original question:
Is British Airways the most family-friendly airline? And if not, then who is?
Advertisement
Chase Sapphire Preferred® Card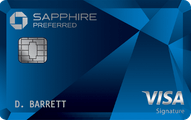 Earn 60,000 bonus points after you spend $4,000 on purchases in the first 3 months from account opening. That's $750 toward travel when you redeem through Chase Ultimate Rewards®
2X points on dining at restaurants including eligible delivery services, takeout and dining out and travel & 1 point per dollar spent on all other purchases.
Get 25% more value when you redeem for travel through Chase Ultimate Rewards®. For example, 60,000 points are worth $750 toward travel.
The comments on this page are not provided, reviewed, or otherwise approved by the bank advertiser. It is not the bank advertiser's responsibility to ensure all posts and/or questions are answered.

Editorial Note: The editorial content on this page is not provided by any bank, credit card issuer, airlines or hotel chain, and has not been reviewed, approved or otherwise endorsed by any of these entities.