Good news for the economy! According to American Express Travel's booking data, overall airfare bookings are up 11 percent for domestic trips and 16 percent for international trips this holiday season. The bad news is prices are high and I'm seeing an increase in ridiculous enforcement of carry-on baggage.
If you are following me on Twitter then you know that this past week I've been in Florida–first to speak to UCF's Rosen School of Hospitality and then to babysit my niece and nephew in Delray Beach. One thing is for sure, I have a newfound respect for those single parents raising kids. It's hard work–and I even had my dad come in for backup, plus hired a housekeeper to clean up after these monsters.
LAX
To get to Orlando I flew American Airlines nonstop from LAX at 8:30 a.m. I noticed the agents that used to just check boarding passes before the security check starting to crack down on carry-ons a couple months ago over at T7 (United). Now they are doing it at T4 (American). But the bin that they say your bag has to fit in is way too small. It's crazy. I don't know if it's because these agents have never been on a plane or if it's the airlines trying to make more money, but they won't let travelers budge. I travel every week and use the same bag and I know it fits on the plane but not even close in the tester. I got around it because a flight attendant who knew the agent went through just before me and gave her a hug, so when it was my turn the first thing I said to her was, Where's my hug? She actually did hug me, so I was able to make nice and get through. Moral of the story: be prepared to pull out all the tricks, or leave time to go check your bag.
RANDOM SEATING TIP
When choosing my seat assignment, I usually take an aisle seat where someone's already booked at the window but not in the middle seat (on planes configured 3×3). Middle seats are usually the last to be taken, so it's a good chance it will be empty. I do this again (if needed) when I go to print the boarding pass a few hours before the flight. Having an empty seat in between you and your seatmate can make or break your flight experience.
GOOD TO KNOW
I've notice on several occasions that passengers using American Airlines paper-free boarding passes have trouble getting through security checkpoints. It's not American's fault but rather TSA's. When I use it, I bring a paper backup. I know it defeats the purpose of saving paper and avoiding the hassle of printing, but it's a whole lot better than having to go downstairs to get a paper ticket like I've seen passengers having to do.
LAX–MCO RANDOM NOTES
-On my flight last week to Orlando, the seat-belt sign stayed on for the first 90 minutes of the flight, and it wasn't even that bumpy. This seems to be constantly happening on U.S. carriers, but I don't know why. International carriers usually turn it off within six minutes. Moral of the story: use the bathroom before getting on the plane.
-Flight time was just 4 hours and 12 minutes.
-The flight attendants were nice, and the one middle-aged male flight attendant was funny as can be. He had a quip for everyone. A passenger was complaining it was too cold by the window, and he said, "I will try and get the pilots to turn up the heat, otherwise I will find a hot girl to keep you warm." Then he handed my seatmate his ice water and said, "Here's your double vodka sir–it goes down smooth like water." Maybe you had to be there.
-You know you are heading to the South when a guy on your flight has a hat on that says "Born to hunt, forced to work."
DID YOU KNOW
The MCO airport code is based on the airport's former name, McCoy Air Force Base, but Floridians joke that MCO stands for "Mickey's Corporate Office."
PUBLIC SPEAKING TRIP
I was in Orlando to speak at UCF's Rosen School of Hospitality Management. It's the second time I've spoken there, and the students never seem to disappoint. They are well behaved and eager to learn. I was shocked that they didn't get up once throughout my 90-minute presentation. To say the least, it went really well, and because of all the positive feedback from the students, I'm pumped to continue to teach and inspire people to get out there and see the world. I now offer two presentations: One on how to travel the world on a budget but live like a rock star, and another on teaching tourism officials how to woo a travel writer and tell if they are legitimate. If you would like me to speak at your college, conference, or office, please contact Wolfman Productions or [email protected]
CAR SERVICE
To get from the airport to the hotel, the Ritz-Carlton Orlando (they were putting me up) arranged a car service for me through Mears Transportation. The drive was just 20 minutes to the hotel and I had a cool Egyptian guy as my driver. The drive refreshed my memory about how many chain restaurants Orlando has. They must have every single one ever created and then some. One of my local friends informed me that most of Orlando's best restaurants are in hotels, which means hotel restaurants aren't just filled with out-of-towners. One reason I mention the car service is because taxis in Orlando are crazy expensive and a car service is just a few dollars more, so I recommend splurging on the more comfortable ride. NOTE: Renting a car is usually much cheaper, except when you only need to go between the airport and hotel.
GRAND LAKES
Florida is so flat that I could see the 15-story Ritz-Carlton and 26-story JW Marriott hotel from miles away. What's great about these two hotels (besides the fact that they are in Grand Lakes) is that they are centrally located: just 10 miles from Walt Disney World, 2 miles from SeaWorld, and 10 miles from the Orlando International Airport.
GOLF COURSE
Last year I stayed at the 1,000-room JW, with its modern Spanish decor, so I got to familiarize myself with the massive 500-acre Grand Lakes complex. What's special is that most of the area is certified protected Audubon sanctuary (they use only organic pesticides), so there's no cheesy housing complexes surrounding their world-class Greg Norman–designed golf course. The bad news is, if you hit a ball out of bounds you aren't allowed to go fetch it. Green fees range from $80 to $190.
RITZ-CARLTON ORLANDO
Since I just spoke at the annual Ritz-Carlton owners and GM conference last month in Miami, I got in good with all the Ritz folks. What's sweet about that is when I travel I can pretty much stay at any of Ritz, which not only saves me money but allows me to share an honest opinion of each of their incredible hotels. This Ritz-Carlton is huge with its 584 swanky guest rooms. The Italian-decorated hotel is the second-largest Ritz-Carlton in the world (Singapore's is the largest).
CONFERENCE SPACE
I visited the Ritz-Carlton last time when I was staying at the JW, as a long corridor connects the two hotels. In between the two there are conference centers with over 150,000 square feet of meeting space. What's encouraging is that the meetings seem to be on their way back, which is great for the economy. In fact, there were a number of different conferences going on this week and I almost couldn't get a room because the hotel was sold out both nights I was there.
MY SUITE
The sole room that wasn't taken (except by me) was one of their 62 Executive Suites. Most of the rooms have been redone so they are really easy on the eyes and comfortable. My bed was like a dream and I just lay in it watching Monday Night Football on the 32-inch HD LCD television while shaking my head at how crazy my life is. Who would've ever thought I would be chilling at the Ritz-Carlton? In addition to the cozy bed there was the plush marble bathroom with a separate shower, bath, and Bulgari toiletries. There was a work desk and wireless Internet. To get around the $9.95 Internet fee I used my Sprint wireless card, available for short-term rentals from RovAir.com (prices start at $5.95 a day and there's no monthly or yearly contract), but it wasn't that fast since the walls in the hotel are so thick. I also loved the five-foot private balcony (every room has one) with panoramic views of the golf course, the sparkling lakes, and the amusement parks off in the distance.
THE CLUB
My room was on the 14th floor, which is where they have 56 Club Level rooms and access to the new and improved Club Room. They just reopened it a month ago after a refurbishment. It normally goes for $100 extra a day; depending on your eating and drinking habits it could be a good deal since alcohol and food (three food presentations a day) are included. My two favorite dishes were the mango and grapefruit soup created by this chef and a peanut butter sandwich with the ends cut off that I nabbed from their kids' corner. The desserts are also killer, especially the daily fresh-baked cookies that are the size of small Frisbees. They also provide free movie rentals.
SERVICE
What sets the Ritz-Carlton apart from other hotels is the service. It's unreal–and not just in the Club Room. For example, all guests get a free shoe shine. I called down to get mine done, and in a span of 15 minutes they had collected, polished, and returned my shoes. Also, for special guests, the dessert chef makes some unique treats, like this M&M's edible baseball guy they made for me (FYI: I'm a Yankee fan).
VINEYARD GRILL
Between the two hotels there are 11 restaurants. I didn't feel like making the long walk to the JW, so I went to the Ritz's Vineyard Grill steakhouse, which was right near my guest room elevator. For my starter, I had the fresh burrata cheese and vintage tomato salad ($12). Instead of having the seven-ounce beef tenderloin ($38) like I did last time, I had a side of creamed corn and honey herb carrots ($8). I passed on the chocolate lover's dessert (milk chocolate popcorn, Oreo ice cream, white and dark chocolate mousse, $9) and went to the Club Room for a massive free cookie.
RITZ CARLTON SPA
In case you didn't know, I love nothing more than lying naked, face down on a massage table, and getting the knots in my body rubbed out. So I sure wasn't going to pass up a spa treatment at the Ritz-Carlton. I signed up for the 50-minute custom massage. The spa is huge, with three floors and 40 treatment rooms, and I had one of the best masseuses I've ever had: Ladonna, a registered nurse originally from Arkansas. I told her where my knots were and she used oil with arnica on those and sweet-smelling lavender oil on the rest (to relax me). She said I was a mess, with knots like she hadn't seen, and it was the first time someone got them out of my head and my forearms–I had no idea they were even there. All I remember is that the sheets were so soft, and she kept saying "Bless your heart," and I drooled like no other customer before.
WAITING ROOM
In the waiting room before and after my massage, I watched TV and munched on fresh fruit, banana chips, Craisins, and mixed nuts. I got to talking with a couple of guys from my hometown of Norwalk, Connecticut, and discovered that we have mutual friends–how random is that. They asked how my treatment was, and I told them. Overall, the service in the spa was exceptional. They cleaned up immediately, there were no towels lying around, and they addressed me by name. I should also mention how awesome the shower was. It had two showerheads facing down and then four going up. It felt like I was being sprayed with hot water by a bunch of hoses.
HOTEL POOL
On my walk back to my room I decided to jump in the monster pool with water fountains and Capri tiles in and around it. The water temp was perfect (probably around 81), and an in-shape couple were doing laps while another early-forties couple were acting like kids on the floats.
BOTTLED WATER
Seriously, the only negative I could find, besides the long walk to and from the restaurants, was that the Ritz-Carlton's branded bottle water, which they leave in the room for free, tastes terrible–worse than the tap water–and it's the same story at the Ritz in Key Biscayne, but at least the problem is easily fixable. Rates for a standard room range from $189 to $400. Ritz-Carlton Orlando, 4012 Central Florida Parkway, Orlando, Florida; Tel.: 407-206-2400.
ORLANDO TO DELRAY BEACH
Last time I was in the area I looked into pretty much all the options for traveling from Orlando to Delray Beach. It's only 175 miles away, so I thought about renting a car or taking Greyhound ($47), but I didn't want to deal with the I-95 traffic. Flying such a short distance would have been a waste of both time and money. So I took Amtrak and booked my reservation online. It was easy and cost $33 each way (I got it for $29 since I used my AAA discount).
AMTRAK TO ORLANDO
The train was on time and we made just a few stops. The total trip duration was 4 hours and 13 minutes, and I worked on my laptop almost the whole way. Each row (it's configured 2×2) had two outlets (but they weren't working), so normally each passenger could plug in to prevent their batteries from draining. There wasn't Wi-Fi, unlike some European trains I've been on, but I did get online using my Sprint Wireless card, which I rent from RovAir.com (to avoid Sprint's two-year contract). The train was the perfect option. Not only was it the cheapest, but it was also the most comfortable. There was plenty of legroom, plus a kickstand and leg rest. The seats were actually better than those in domestic first-class airline sections. My coach seat was 19 inches wide and I had 24 inches of legroom (I measured it). There were even clean pillows. Actually, the whole train was clean (including the bathroom), and there was plenty of overhead space.
ALL ABOARD!
If I got hungry, there was a dining car with lots of options–salads, hamburgers, chicken–and you can pay with a credit card. Some people slept (sleeping cars were available), others worked or talked on their cell phones (that was the most annoying part of the trip). At times it got a little too bumpy to focus on a computer screen. That's when I would take a breather, stare out the window, and watch orange plantation after orange plantation pass by. TIP: Although it's usually hot in Florida, be sure to bring a sweater, because the air-conditioning is cranked up on the train. Another bummer: the conductor didn't say, "All aboard."
RANDOM AMTRAK NOTES
-The Orlando station is a throwback to the 1950s with its walk-in telephone booths.
-To check in I just swiped my credit card at the self-service kiosk and it printed my ticket–just like at the airport.
-When you get on the train, ask the conductor for your seat preference–aisle or window.
-The friendly conductor (who coughed into his arm) came by five minutes after departure to collect tickets.
-There are no seat belts.
-Tray tables are small but slide closed.
-We were supposed to be in Kissimmee, the first stop, in 15 minutes, but we were delayed (sitting on the tracks for 25 minutes).
DELRAY BEACH
The weather in Florida has been unseasonably warm. In fact, while I was in Orlando it hit 90 degrees and in Miami it was also 90–both temperatures broke the previous records.
Web Resources
Note: Hotel was sponsored in part by Ritz-Carlton Orlando
Advertisement
Chase Sapphire Preferred® Card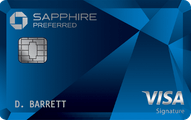 Our best offer ever! Earn 100,000 bonus points after you spend $4,000 on purchases in the first 3 months from account opening. That's $1,250 when you redeem through Chase Ultimate Rewards®.
Earn 2X points on dining including eligible delivery services, takeout and dining out and travel. Plus, earn 1 point per dollar spent on all other purchases.
Get 25% more value when you redeem for airfare, hotels, car rentals and cruises through Chase Ultimate Rewards®. For example, 100,000 points are worth $1,250 toward travel.
With Pay Yourself Back℠, your points are worth 25% more during the current offer when you redeem them for statement credits against existing purchases in select, rotating categories.
Get unlimited deliveries with a $0 delivery fee and reduced service fees on eligible orders over $12 for a minimum of one year with DashPass, DoorDash's subscription service. Activate by 12/31/21.
Count on Trip Cancellation/Interruption Insurance, Auto Rental Collision Damage Waiver, Lost Luggage Insurance and more.
Get up to $60 back on an eligible Peloton Digital or All-Access Membership through 12/31/2021, and get full access to their workout library through the Peloton app, including cardio, running, strength, yoga, and more. Take classes using a phone, tablet, or TV. No fitness equipment is required.
The comments on this page are not provided, reviewed, or otherwise approved by the bank advertiser. It is not the bank advertiser's responsibility to ensure all posts and/or questions are answered.

Editorial Note: The editorial content on this page is not provided by any bank, credit card issuer, airlines or hotel chain, and has not been reviewed, approved or otherwise endorsed by any of these entities.