My family and I just returned from the desert where we spent four nights in a plush house that we rented via Vrbo. All the details from our house rental, including its theme paying homage to a legendary travel personality, is coming soon so stay tuned!
But first, I wanted to tell you about a small town that I've never heard of and bet you haven't either, though you've definitely seen it in movies, TV shows and commercials. In fact, while we were there on Friday, it looked like something was being filmed since I saw a lot of production trucks and staff.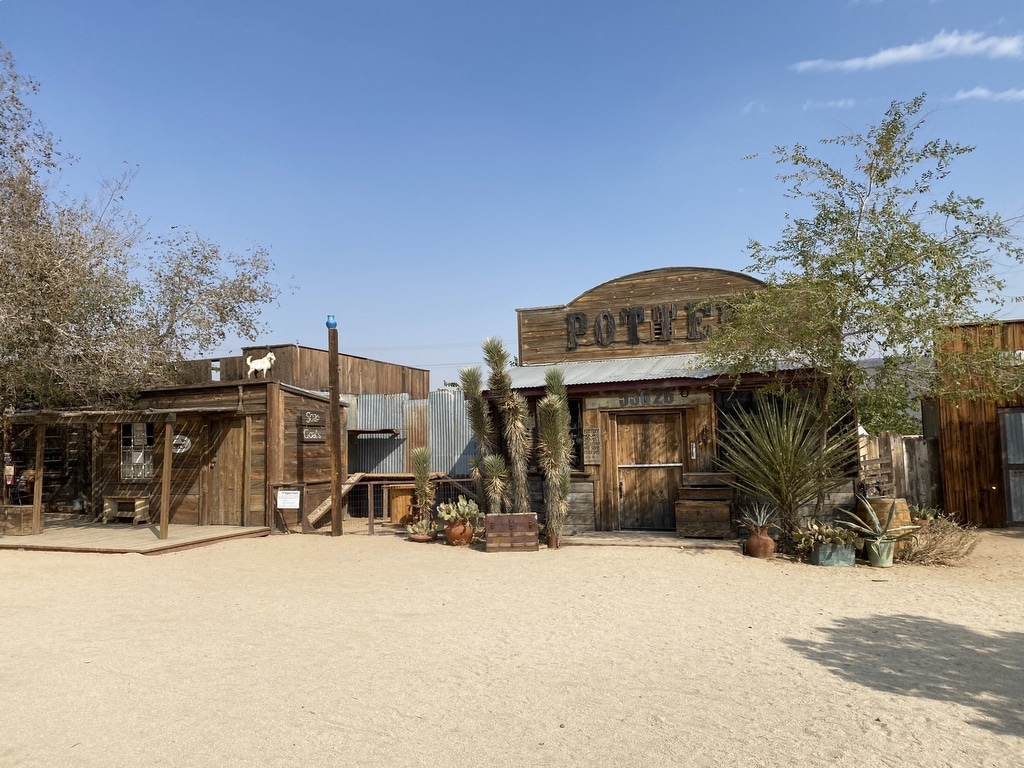 Thanks to my buddy, former travel writer and Palm Springs resident, Chris McGinnis, for recommending that we visit Pioneertown on our way to check out Joshua Tree National Park. From Palm Springs, Pioneertown is just 30 miles (40 minutes without traffic) and from there, it's just 16 miles to Joshua Tree. Pioneertown is only a four-mile detour and well worth it.
Since I knew nothing about Pioneertown, I looked it up. According to Visit California, "In 1946, Pioneertown was founded by a group of Hollywood investors, including actors Roy Rogers and Gene Autry. They dreamed of creating an Old West set that was actually a town worth visiting, with 1880s-style false-front façades but interiors that had stuff for visitors to see and do too. Up went (from the outside) frontier stables, saloons, and jails; inside, they housed ice cream parlours, bowling alleys and motels. More than 50 films and television shows were filmed here in the 1940s and '50s. While location shooting and businesses here have dwindled, you can still see mock gunfights on Mane Street (pun intended). But the most happening place by far is Pappy and Harriet's Pioneertown Palace, with surprisingly good live music (Robert Plant and Leon Russell have played here) in a seemingly unlikely setting."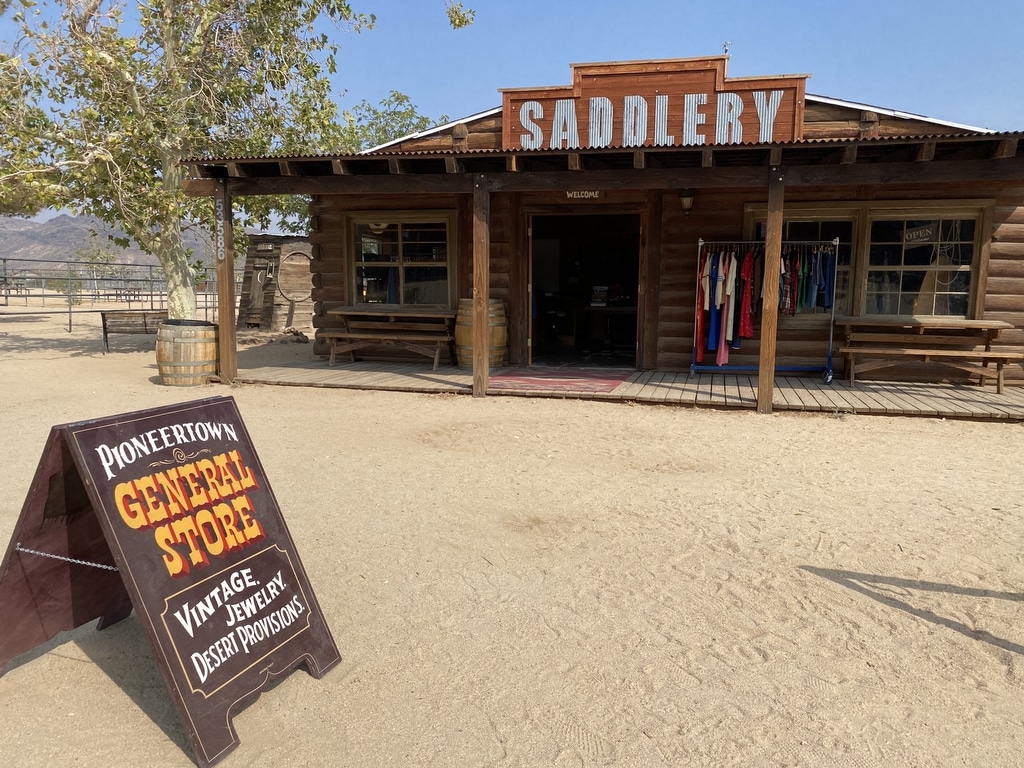 We arrived just after 10am on Friday and there was hardly anyone around except for two couples who we later saw at Joshua Tree and a few production people. Just as the town's website warned, during the week it's like a ghost town. All but two of the shops were closed but I loved it and so did the kids. It was like having a Hollywood set all to yourself.
You might not want to wear your nice shoes because all the roads in Pioneertown are just like the wild, wild west. It's just dirt and sand. Mane Street is pedestrian and horses only but there's plenty of free parking all around. Two huge thumbs up for a quick stop. For more information check out the Pioneertown website.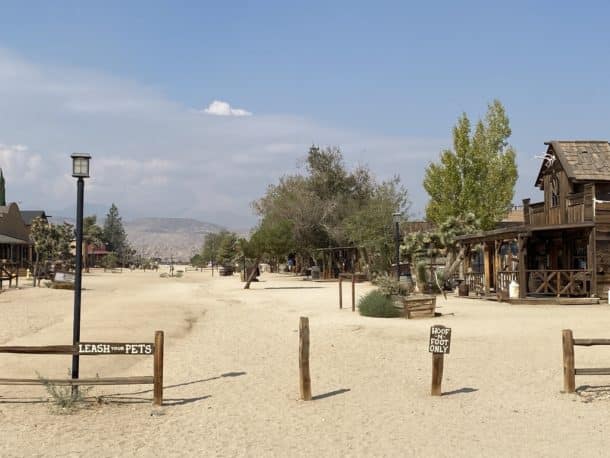 The comments on this page are not provided, reviewed, or otherwise approved by the bank advertiser. It is not the bank advertiser's responsibility to ensure all posts and/or questions are answered.

Editorial Note: The editorial content on this page is not provided by any bank, credit card issuer, airlines or hotel chain, and has not been reviewed, approved or otherwise endorsed by any of these entities.