If you've been to New Zealand, you might know that the country's iconic symbol, the kiwi, is a native flightless bird. You might also have wondered how the heck it got to the island nation. Well, Air New Zealand—which always comes up with unique and entertaining in-flight safety videos (like this one)—has created a new flight video featuring Pete the kiwi bird finding out how to fly across the world and back. He's voiced by actor Sam Neill (Jurassic Park, Hunt For The Wilderpeople), who makes a cameo appearance too. At the bottom of the video's page is some info on the mystery of how the flightless kiwi got to New Zealand in the first place, as well as some facts about it.
It turns out that, as the airline writes, New Zealand is "home to more species of flightless birds than anywhere else in the world. The unique location and history of the country has meant historically birds didn't need to fly to avoid land-based predators, they could happily forage and nest on the ground. The fact the kiwi could only really have evolved in New Zealand, combined with their quirky characteristics, makes them the perfect symbol to represent the unique characters you'll meet on a trip to New Zealand."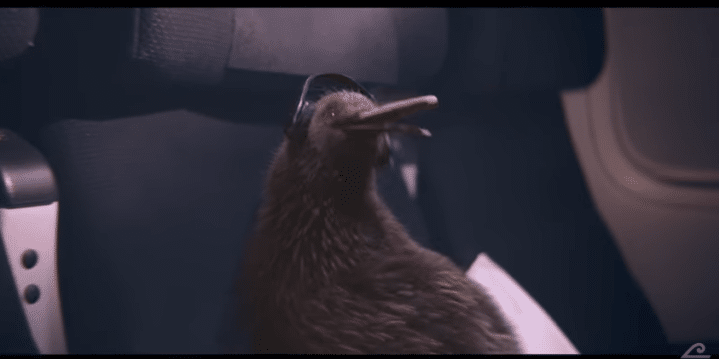 The comments on this page are not provided, reviewed, or otherwise approved by the bank advertiser. It is not the bank advertiser's responsibility to ensure all posts and/or questions are answered.

Editorial Note: The editorial content on this page is not provided by any bank, credit card issuer, airlines or hotel chain, and has not been reviewed, approved or otherwise endorsed by any of these entities.