This post contains references to products from one or more of our advertisers. We may receive compensation when you click on links to those products. For an explanation of our Advertising Disclosure, visit this page.
The Chase Sapphire Preferred is one of the best travel rewards credit cards on the market because of its large bonus, perks, and flexibility. You will most likely need a credit score in good condition to approved for the Chase Sapphire Preferred® Card. So what is the Chase Sapphire Preferred credit score needed, and how hard is to get the Chase Sapphire Preferred? 
Edit: the Chase Sapphire Preferred® Card now comes with a bonus of 60,000 points after spending $4,000 in 3 months. Read the full solo Chase Sapphire Preferred review here. 
It can be tricky to be approved for the Sapphire Preferred. There are a few factors that Chase looks at before approving someone to carry the Chase Sapphire Preferred® Card, each plays a role, but one of the most important factors is your credit score. We've scoured the internet and done some research on just what credit score you need to be approved and hold one of these full-metal cards in your possession.
Link to apply and see more details on Chase's website: Chase Sapphire Preferred® Card
Credit Score Factors for Chase Sapphire Preferred Approval
There are three major factors that Chase will look at before approving or rejecting your application for the Chase Sapphire Preferred. Each factor plays a role in the decision process, but not perfectly meeting one of the factors does not mean you'll be automatically rejected. And, you'll find out later that even a rejection is not the end of the world. The three factors looked at are credit report, the total number of open credit cards, and credit utilization.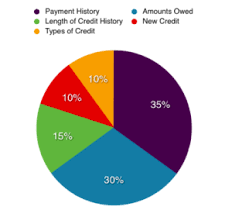 Chase Sapphire Preferred Credit Score Report
Your credit report is obviously a very important factor when applying for a new credit card and this is especially true with the Chase Sapphire Preferred card. There are three major companies that assess your spending and credit card history to create a credit report. Banks do not rely on just one of those companies reports, but usually two or all three. This rotates from time to time so there's no way of knowing which of the credit reports will be used to evaluate your credit score when you apply for the Chase Sapphire Preferred® Card.
Total Open Credit Cards
Chase will also look at the total number of credit cards that you have open when you apply for the Chase Sapphire Preferred card. There are a few reasons that Chase might not approve you if you have too many credit cards open. Lots of credit cards could indicate poor financial decisions, but it can also be the sign of someone who is only signing up for credit cards for the bonus points and closing them a year later. Chase looks to avoid this situation. It's also possible to go too far in the other direction. If you've never had a credit card or just got your first one a few months ago, Chase may deem your credit history too short to take a risk on.
Chase is also known for being strict on their rule which has become known as the 5/24 rule. If you've applied for more than 5 cards (easy to do when you're building up points) in the last 24 months, you're likely to be declined for this and any other Chase card. If you're looking into this card, be sure to double check how many cards you've not only been approved for but how many you've applied for. Also, take note of when you were approved for or applied for those cards. Chase may even deny those who've applied for a card in the last 90 days.
Utilization of Credit
The third factor that Chase will look at is your credit utilization. This can compromise a lot of small factors and basically means how you're using the credit cards you have. They'll look at how many credit cards you have, the credit limit on those cards, how much of the credit you're currently using, whether or not you pay your monthly balance in full, and if you pay on time most of the time. It's also important that your other cards have a mid-range to high credit limit, which is another small factor that is looked at.
This brings up an important point for those who are applying for this credit card but may also be in a transitional stage in life. If you've recently bought a home, car, or other large purchase and are carrying around some debt, this may not be the right time to apply for any new credit card, let alone the Chase Sapphire Preferred® Card. This also applies if you've recently moved and therefore your rent will look a lot higher than your income. Maybe you moved into a nice, new neighborhood but haven't gotten your annual raise at your company. Even this could affect your ability to be approved.
Chase Sapphire Preferred Credit Score Needed?
Yes, we have an answer. And let us remind you, credit score is not the only deciding factor so don't panic. The average credit score of people who were approved for the Chase Sapphire Preferred is 740, which sits squarely in the "excellent" rating category. Just because that's the average, doesn't mean that you must have a credit score that high. Consider this story:
"I just got approved for a 15k CL, with credit score 708 on both Tu&Ex. I got declined 6 months ago when I only had a 1-year credit history and a 2k CL on Discover. Now I have Amex account with CL of 10k, and Chase Amazon CL 4k, absolutely no late payment for all accounts and utilization under 7%. I got approved instantly. A credit score is definitely not the single deciding factor."
—Le0n
Or, this story:
"Great sign up bonus! I was declined today with an 810 score because I opened too many cards in the last 24 months. I applied later for Capital One Venture card. Got approved for $30K right away even though I think it's not the best financial institution. I plan to make some travel plans so I want to take an advantage of the bonus they offer."
If you're thinking to apply, we suggest looking at all of the above-listed factors and how you fit into those checkpoints. Unless the rest of your report is stellar, we recommend not applying unless your credit score is 700 or above, and we think you have a much better chance if your score is above 720.
If you're not sure you want to apply now, take a look at your credit score and find ways to improve it and your spending habits to quickly build a great financial portfolio that will mean you'll easily be approved when you're ready. And don't forget about the 5/24 rule. 
If You're Rejected, Try Again
As we mentioned above, a rejection is not the end all, be all decision on your Chase Sapphire Preferred card. If you do get the dreaded rejection letter, it will also include a phone number to contact a representative. This can be important for learning more about why you weren't approved, but also to ask if you can be reconsidered. Just check out this story:
"Applied for the Chase Sapphire Preferred® Card with Credit Karma Trans Union score 691, Equifax 693. Received message thanks for applying, need to review application will notify by mail decision in 30 days. Called verification department, text sent to my cell with a verification code. Code verified with customer service representative, approved for $5,000 Cl. Will receive the card in 7-10 days…"
If you do decide to call and ask to be reconsidered, there are a few things to keep in mind. Call promptly, preferably within 30 days of receiving your rejection. It's important to get all of your financial information handy when you call in, the representative may have some questions.
One of the questions that we've heard some chatter about and that has stumped a few people is "Why do you want this card?" For many of you, the answer is obvious, "I want points!" But that's not quite what Chase is looking for. Chase wants to build loyal customers and followers, not just point grubbers. They're less likely to approve you if you seem like someone who will get the card, spend the money for the sign-up bonus and then cancel the card before having to pay the annual membership fee in the second year. With that in mind, review the card benefits and find one that's important to you. Have a few sentences in your mind as to why that benefit is important to you.
We shouldn't have to remind you of this, but as with all employees, do be nice. When you call, be sure to ask how they're day is going, be kind, and try not to be demanding or highly emotional, questioning angrily about why you were rejected. That's no way to get a second chance at approval.
Let's Earn Points!
Once you're approved for your Chase Sapphire Preferred card, I'm sure you'll be wondering how best to earn and spend your Chase Ultimate Rewards. It's simple to earn and spend points with the Chase Sapphire Preferred card, especially since you get 60,000 points after spending $4,000 in 3 months. 
Some of the best perks that you'll get with the Chase Sapphire Preferred are the travel benefits and ability to earn points on travel. With the Chase Sapphire Preferred Card, you can earn 2x the points on travel, that includes spending for hotel stays, airline tickets, and rental cars. Let's also not forget about the 2X the points earned on restaurants and dining. No matter where you eat out, you earn 2X the points when you charge it on your Chase Sapphire Preferred. On top of all that, one of the greatest perks for those who travel, there are no foreign transaction fees on the Chase Sapphire Preferred.
So you've earned tons of points and gotten the sign-up bonus, now what to do? Spending points is almost as easy as earning points. You can get a great deal by spending your points through the Chase Ultimate Rewards portal where you will get 1.25 cents per points, which is a great deal. Through the portal, you can find flights that are well-priced for redeeming your points. 60,000 Ultimate Rewards points is worth at least $600 in cash, $750 in travel booked through Chase's portal, and possibly even more by transferring them out to a travel transfer partner.
Overall, the Chase Sapphire Preferred® Card is a fantastic addition to any card that you're already carrying. It's important to be aware before applying what Chase is looking for so that you're prepared with a great credit score, debt utilization, and credit history, and are hopefully not denied. With our tips, we know you're ready. Other posts you will want to read are Chase's 5/24 rule and new Sapphire application rules. 
Link to apply and see more details on Chase's website: Chase Sapphire Preferred® Card
The comments on this page are not provided, reviewed, or otherwise approved by the bank advertiser. It is not the bank advertiser's responsibility to ensure all posts and/or questions are answered.

Editorial Note: The editorial content on this page is not provided by any bank, credit card issuer, airlines or hotel chain, and has not been reviewed, approved or otherwise endorsed by any of these entities.