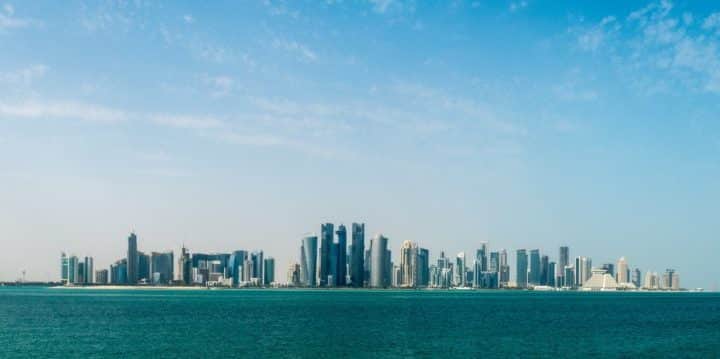 Last week a 6.7 earthquake hit Greece and Turkey killing at least two tourists. The Telegraph recently published a 2015 World Risk Report that was compiled by the United Nations University for Environment and Human Security, and both Greece and Turkey are listed among the countries in Europe where a natural disaster is most likely to strike. From the story: "The report assigned a risk percentage to a total of 173 countries, based on the chances of experiencing earthquakes, storms, floods, droughts and sea level rises."
Well, I found a more recent (2016) report on Wikipedia. From that, here are the safest and least safe countries—next to the percentage risk of experiencing a natural disaster:
The 20 safest countries:
Qatar — 0.08%
Malta — 0.60%
Saudi Arabia — 1.14%
Barbados — 1.32%
Grenada — 1.42%
Iceland — 1.52%
Bahrain — 1.69%
Kiribati — 1.78%
United Arab Emirates — 1.97%
Sweden — 2.12%
Norway — 2.19%
Finland — 2.21%
Singapore — 2.27%
Egypt — 2.29%
Israel — 2.30%
Estonia — 2.36%
Switzerland — 2.37%
Luxembourg — 2.43%
Seychelles — 2.55%
France — 2.62%
The 20 least safe countries:
Gambia — 12.07%
Vietnam — 12.53%
Japan — 12.99%
Fiji — 13.15%
Guinea-Bissau — 13.56%
Nicaragua — 14.62%
Mauritius — 15.53%
Timor-Leste — 15.69%
El Salvador — 16.05%
Papua New Guinea — 16.43%
Cambodia — 16.58%
Costa Rica — 17.00%
Brunei — 17.00%
Solomon Islands — 19.14%
Bangladesh — 19.17%
Guatemala — 19.88%
Philippines — 26.70%
Tonga — 29.33%
Vanuatu — 36.28%
Sao Tome and Principe — (unavailable)
Samoa — (unavailable)
Related:
____________________________________________________________
Tried this tip? Let me know in the comments!
Have your own tip? Email it to [email protected]!
Want to see more tips? Click here for all 986!
Want even more travel tips? Sign up here for the Daily Travel Tip newsletter! Just fill in your email address and check the Daily Travel Tip box—and you'll have Johnny's best tips, straight to your inbox each day!
If you already subscribe to our weekly newsletter, you can sign up on the same page. Just fill in your email and check the Daily Travel Tip box on the same page and you'll receive an email with a link to update your JohnnyJet.com preferences. On that page, just click the Daily Travel Tip box and Update Profile.
The comments on this page are not provided, reviewed, or otherwise approved by the bank advertiser. It is not the bank advertiser's responsibility to ensure all posts and/or questions are answered.

Editorial Note: The editorial content on this page is not provided by any bank, credit card issuer, airlines or hotel chain, and has not been reviewed, approved or otherwise endorsed by any of these entities.