Okay…granted Montréal is a car ride away if you're from the NY tri-State area or better yet Vermont, for example. Still it's easy to get to and affordable. And if you don't want to drive, there's always Air Canada, which is reasonable and not anymore expensive than any other airline going to Montréal, so you might as well enjoy the full Canadian experience from the get go!
It had been over 20 years since I'd visited Montréal. I remembered nothing of my first trip. After all I was a rebellious teenager traveling with a bunch of other rebellious teenagers on a class trip, not necessarily paying attention to the tour guides. Otherwise said, we would have traveled anywhere!
Fast forward to Thursday, September 29, 2011. I'm on a shuttle flight about to land in Montréal and I'm as excited to be here as I was then as a kid, but for different reasons. I've got a purpose. I have food to eat, people to see, and places to go. I've brought my appetite for life with me and all I need to do is satisfy my yearnings. And on that note, I decide to take out my French and put away my English for the next four days.
WHERE TO STAY:
QUARTIER DES SPECTACLES
Zero 1 is where I stay. Our economic climate dictates it to a certain extent. For weeks I'd been looking for a place to say, doing an Internet search for "Montreal B&B," only to find hundreds of listings for apartment shares. Those are fine, but I like a little privacy, so I decide to stay at the Zero 01, a boutique hotel, centrally located in a newly developed district called Le Quartier du Spectacle, steps away from Chinatown on one side, and the Monument National on the other, with room views of the SAT. I'm also within walking distance from the Quartier Latin where the younger folks seem to hang out, and a short car ride from both Downtown and Old Montréal. I couldn't have asked for better, in other words.
Designed by well-known Québécois interior designer Michel Parent (MP1) and architect Alain Desgagné (InnDesign), the Zero 1 is chic-modern with a minimalist 1960's feel to it…think the Jetsons! It's also shockingly affordable ranging from the smallest but comfortable "Pop" and "Hip" studios starting at CAN$149, to the 2-bedroom "Living" suite at CAN$249 per night. Somewhere in the middle are the "Panoramic," a glassed-in room with 2 story-high windows, and the room I got called the "Loft," with Queen size bed, small dining table for two to one side, and a living room with two armchairs and coffee table at the opposite end. All rooms have kitchenettes replete with microwave, sink, small (not mini) refrigerator, all tucked away neatly behind closed doors. It's a little more than you might expect from a typical inexpensive hotel, except much better. There's also a flat-screen TV for your entertainment pleasure, though I promise there is too much to do here in Montréal to spend your time in front of a television in your hotel room, no matter how awesome the room is. Mirrors are everywhere, and in large format, so even if you never wanted to see yourself in one, there's no escaping it here. To start a 4-foot square yellow-tinted mirror is affixed against the wall facing the bed for those special moments. The bathroom has no tub you can soak in, but they make up for it with another mirror in the shower. The light fixtures create patterns on the white furniture of an otherwise very dark black-painted room. In short, I would describe this experience as sexy affordable luxury and I'd stay here again in a heartbeat.
Zero 1 Boutique Hotel
01 René-Lévesque Blvd. Est, Montréal
Tel:  514-871-9696
Tel: 855-301-0001
WHERE TO EAT
Dining out in Montréal is a pleasure from beginning to end. It is I have to tell you, one of the best trips I've done. The Montréalais are simply a lot of fun. There's a great positive vibe that seems to permeate the city, which I would describe as being somewhere between New York's high energy with Paris' laid back way of life, especially when it comes to chow time. The food here is consistently eclectic with a little borrowed from the East and the West. What I also found to be consistent was portion control. I never walked away from a table starving or overstuffed, but just right. Of course you can choose how much you'll eat but it's nice to see that there is a conscious effort made toward keeping meals balanced. Waiters and waitresses take their jobs seriously and always with a smile, and in general, they don't rush you and clear the plate before you've asked them too, which for me is a major plus. All in all, I had a great time eating my way through Montreal, enjoying every bite at my pace, paying attention to colors, textures, and flavors, and exercising every sense to the fullest. Here are some of the highlights:
OUTREMONT
Les Enfants Terribles Brasserie, is a wide open space with exposed kitchen, which in my book is always a good sign. That's the first thing I notice upon entering the restaurant and shaking hands with owner Francine Brûlé, a woman loaded with so much good energy and humor, I already feel welcomed. Modern with sculptured wood paneling and white undulated ceilings, this place is curiously warm. We sit at one of the tables adjacent to the French doors, which open up to the sidewalk where more tables are lined up. It's somewhat chilly but that doesn't deter some from enjoying the warm sun while eating. Francine orders sparkling water. She prefers it to the "St. Lawrence!" (The Québécois' version of my St. Giuliani!) While we wait for our waitress to take our order, Francine shares with me the story behind her establishment. "Raising three boys wasn't easy but there was never a boring moment. They got in trouble. After all, boys will be boys. What I loved most was the fact that my house was always full. Their friends would come over all the time. Family would gather at my house too." She chuckles, probably remembering moments as she goes on. "As they were growing up, I feared that my house would be empty, them going out with their friends instead of bringing them over. One day, I took them on vacation. They had all gone out, and didn't come home until late afternoon the next day, all tired from having partied. Their excuse was, 'Nous sommes des enfants terribles,' and this is how the restaurant was born."
Today Francine's dream has come true. She enjoys a full house here at this delightful neighborhood joint. The menu is eclectic
with solid versions of Soupe à l'Onion, Foie Gras au Torchon, Fish and Chips, Fried Calamari, etc…. Young executive Chef S'Arto Chartier-Otis loves to play with flavors, serving his foie gras with a fruit terrine "en gelée," and whipping together mayonnaise and sambal olek (Indonesian chili paste) for dipping his fried calamari appetizer, for example. Other menu items include beef or lamb burger, hanger steak with fries and sage-infused butter, and more. While my friend craved the golden crisp fish and chips, I decided to order the lunch special salad. Refreshing and colorful, the medley of leafy greens including radicchio, arugula, was layered with thin and tender, sweet and savory duck prosciutto slices, fresh goat cheese pieces here and there, and topped with a poached egg, I couldn't wait to poke with my fork, allowing the gooey bright orange yolk to trickle down into the multilayered deliciousness in front of me. I followed up with the pouding chômeur, or the poor man's pudding, which originates in the city of Montréal and dates back to the Great Depression. A small biscuit, similar to pound cake but golden crisp all around, it floats in a generous pool of caramel sauce and maple syrup, topped with heavy cream—the kind of dessert that you should order with four spoons! Les Enfants Terribles is the kind of place I would come to enjoy a meal regularly seated at the bar at the center of the large dining room. There is a real sense of community here where people of all ages belong, and I should also mention that Francine especially understands and welcomes all "enfants terribles," including me!
Les Enfants Terribles Brasserie
1257 Ave Bernard Ouest
Montreal, QC H2V 1V6
Tel (514) 759-9918
Maison de Thé: Un Amour Des Thés located across the street from Les Enfants Terribles, was my next stop. After a meal, it was time to satisfy my greatest addiction, tea. With over 260 top quality loose-leaf teas from all over Asia, Amour Des Thés is one of the best tea shops, I've visited in a long time. More importantly you will leave with more than just the tea itself. Owner Stéphane Lemay, is very knowledgeable and always willing to share tasting notes and steeping techniques with his customers. He knows these teas intimately and will gladly discuss the terroir and climate conditions under which the various types of tea grow. His carefully selected teas include green, yellow, red, black, white, and wulong, some from Japan, Sri Lanka, Kenya, and India, and China, the only country producing all types. As I ask for specific teas I'd like to try, including my favorite Jasmine Pearl Wulong and Gun Powder black tea, he respectfully corrects me when I further explain what I'm looking for, semi-fermented and fermented respectively. "Teas are not fermented. Rather, they oxidize through various heat applications, the most common being steaming." Others are wind-dried like my new favorite, the rare Yue Gang Bai, a white tea (young buds of the tea bush), which grows wild at the foot of the Himalayas. Delicate, the tea offers a delicate floral note minus the astringency often associated with teas of lesser quality. I've also learned on this trip that high quality teas can be steeped at least a half a dozen times. "Teas are tastier when steeped for a short time, starting with 30 seconds to 1 minute, for example. You then increase steeping time, with each batch using the same leaves." The shop also has a beautiful collection of Yixing tea pots made of red clay. When you buy one of these special pots, it will come with special instructions from Stéphane. If you like tea, you'll love it after a visit here. Ask for the specials, Stéphane sometimes creates special blends for the holidays. If you're a coffee drinker, you're likely to switch to tea after sampling some of the offerings here. A CAN$1.75 will get you a masterfully prepared cup!
Maison de Thé: Un Amour Des Thés
1224 Bernard Ouest,
Outremont, H2V 1V6
Tel: (514) 279-2999
Other location:
2888 avenue du Cosmodôme,
Laval, H7T 2X1
Tel: (450) 687-4999
QUARTIER LATIN:
Confusion Tapas du Monde, an absolute gem located in the Quartier Latin, it has been offering small bites from all over the world since 2004. From the sidewalk this place definitely says "hip," and as you walk up the steps and enter its dark room lit just enough to notice faces and prevent you from stepping on anyone's feet as you make your way to the bar, rubbing bodies (never mind elbows) with any number of men and women, it is apparent that if you want to hear your dinner companion talk, you best be going down the stairs to the "quiet-ER" dining room.
The menu is eclectic with foods that celebrate the natural flavor of the main ingredient, keeping the spicing and seasoning to the bare minimum. Everything comes in small appetizer portions, so the best way to enjoy an evening here is to come with friends and share everything, family-style. Indeed it's not unusual for them to host parties of up to 100 persons, mentions the owner Sindie Goineau, who, by the way, happens to be a perfect example of the crowd you'll find here…young and fun!
As my friend and I sat down to our table, Sindie offered us cocktails. I of course was persuaded to get the "refreshing" martini. Skeptical me thought I might get buzzed before putting the first bite in my mouth, as I'm not used to this gin and sweet vermouth concoction. She insisted it was "refreshing," and I must admit that the freshly squeezed lime juice made it just that. The food as promised was pure, subtly spiced, and seasoned just enough. It included an incredibly tender grilled octopus served with tomato mousse and chimichurri sauce, a salmon tartare with creamy avocado and cilantro, a foie gras with fig jam drizzled with truffle oil served on grilled baguette, a cup of bouillabaise, a perfectly pan-seared sea scallop, and a colorful tossed salad to refresh the palate before indulging in a spicy dark chocolate fondant to satisfy my sweet tooth. At Confusion Tapas Du Monde, the flavors are clean, the service is excellent, and the atmosphere fun. When you get here, Sindie is most likely be the first person you see, but if you miss her, no worries because this marathon runner is probably teaching your next Zumba class. That's right, she'll feed you then make you sweat.
Confusion Tapas Du Monde
1635-7 St. Denis
Montréal, QC
(514) 288-2225
http://www.restaurantconfusion.com/confusion_en.html
OLD MONTREAL
L'Appartement Resto Lounge is Located in Old Montréal and what the owner, Jonathan Brien, refers to as the "Multi-media District," L'Appartement is a long rectangular dining room, with a bar located at the far end, as you enter. The décor modern and somewhat retro, casual, hip, and young, is how I would describe the atmosphere here. Lunchtime fills up with neighborhood professionals who delight in a menu that is true to Montreal's food scene, a little of this and that touching upon world flavors, i.e. something for everyone. The clientele boasts young professionals, enjoying three course meals including appetizer, entrée, and dessert.
Seated at a booth with friends we ordered and shared a few things including Asian-style pan-seared scallops with grilled zucchini, Italian-inspired pork osso buco, seafood pasta, and salmon tartare on crostini. Though the place gets packed at lunchtime, the acoustics are such that you'll hear yourself talk, without having to scream. Always a plus in my book!
In the evening, the owner pumps up the volume, and this place turns into one of the hippest lounges in town. "At night, we get so busy and the crowd is from all over Montreal, not just this neighborhood. We're open late to accommodate, and the music mix is great. People love it here, so we enjoy a loyal customer base."
Check out this place, for lunch, for dinner, for a cocktail! If you're here in the evening, do check out the sexy lounge downstairs, replete with the banquettes and low table, dimmed lights and candles. Enjoy your cosmo and boogie to a fantastic remix of A Touch of Honey, and more!
L'Appartment Resto Lounge
600 Rue William (coin Mc. Gill)
Vieux Montréal Qc H3C 1N6
514-866-6606
Chez Victoire Bistro de Quartier on Mont-Royal was perfect for dinner. The place, though hip and new with clean lines, also has an old world feeling. Small tables, and long high communal tables available, I decided to sit at the bar, I'd say "where the action is," but quite frankly the action is everywhere. I really do have to point out my waiter/bartender, Dominic. With bounce in his feet and a smile that doesn't quit, he simply is happy to serve you and does it with pride. I'd come back just for him, possibly because he immediately offered me a glass of bubbly the minute I sat down.
Another young talented chef, Alexandre Gosselin, presides over the open kitchen (I really do love that) and creates wholesome foods, again with great emphasis on the very best and fresh, local and organic ingredients. The food is a combination of comfort, fusion incorporating east and west, through done with great respect for ingredients ("Alex," if I may, holds back in a good way), and the portions are perfect. Nobody's getting huge here, but you'll walk away more than satisfied. My selections? Possibly the crunchiest salad I've ever had of mixed vegetables, like frisée, cucumber balls (yes, tiny perfectly shaped cucumber balls), green beans, radishes, and more. The raw sliced fluke served over a smaller version of the salad was delightful with its barely noticeable yet refreshing citrus dressing, a perfect segue into the pièce de résistence, a homemade parpadelle (1-inch wide pasta ribbons) with rabbit sauce. For comfort on a chilly night? Les Frites as a side, and a coconut cream and pineapple dessert before leaving, though reluctantly.
I would have gladly stayed for hours talking to my bartender and perhaps sampling other dishes such as the heirloom tomato salad & mozzarella di buffala with pine nuts and édamamé, or the wild mushroom cassolette, or braised pork with potato gratin and garlic confit. You get the idea! Instead, I decided to leave room in my belly for the next time I'm here. Chez Victoire is not to be missed, and I highly recommend making a reservation. I literally couldn't see the floor, this place was so packed. And while there's not one bad seat in the house, if I may make a suggestion, pull up to the bar!
Chez Victoire
1453 Avenue du Mont Royal Est
Plateau Mont-Royal, Montreal Qc H2J 1Z1
Tel: 514-521-6789
www.chezvictoire.com
CHINATOWN
My Canh Vietnamese Restaurant is across the street from my hotel. Literally, I am starring at the gates of Chinatown and after all this delightful French-influenced food, I'm ready to cross the street to satisfy the Asian in me with a big bowl of broth, loaded with rice noodles, thinly sliced raw beef, tendon, and every other weird cuts they can throw in a tasty bowl of pho bo. On a rainy day, this place is perfect. Slurping noodles, sipping piping hot broth after every bite of meat intertwined with fresh, crunchy mung bean sprouts, and Thai basil leaves freshly torn and dropped in the broth, their essence tickling my nose as I lift my chopsticks. I could keep going, because I do truly enjoy every bite. It all brings back childhood memories of eating this North Vietnamese specialty every Sunday with my father, whether it was Summer, Fall, Winter, or Spring. But, I've got a ferocious appetite, and the meal wouldn't be complete without an order of goi cuon, fresh spring rolls (aka summer roll) complete with shrimp, pork, rice vermicelli and lettuce all wrapped up in softened rice paper. They bring the peanut sauce, but I love the ubiquitous table condiment called nuoc cham, a concoction of fish sauce, lime juice, sugar, garlic, and chilies, for dipping this finger food in. A bowl of pho and spring rolls, two things I'll never grow tired of.
My Canh has numerous Vietnamese specialties from rice noodle soups in small, medium, and large (I got the large!), to fried or fresh spring rolls, as well as steamed or braised meat and seafood dishes, some curries, and lacy coconut crepes called banh xeo as well. You'll walk out full and barely having emptied your pockets for a very filling and plentiful meal.
My Canh Vietnamese Restaurant
1086 Blvd Saint-Laurent
Montreal, QC H2Z 1J5
(514) 398-9407
Apollo Globe Restaurant has a minimalist modern approach to the decor and a feeling of precision follows through in the food. Exquisite presentations, inventive flavor combinations such as espresso foie gras (and crème brûlée for dessert), crispy tempura bok choy served over scallops in broth, cumin-infused borch, etc… The variety in colors and textures are pleasing to the eyes and palate alike. Greeted with a glass of champagne and an amuse bouche of homemade gnochi served in a parmesan sabagnon and topped with black truffle was devine and set the tone for the rest of the evening as friends and I set down to indulge in a multiple tasting extravaganza. The first tasting platter was foie gras 5-ways, pan-seared, terrine, whipped, steamed (espresso!), and mousse…to die for.
Given that the owner, celebrity chef, cookbook author, and television personality Giovanni Apollo is Italian, it made perfect sense, that the second course included various pastas cooked perfectly al dente. This sampling included parpadelle with lobster, linguini with black truffle, penne with pancetta, orchiette filled with and a savory basil herb paste. The third tasting was scallops (both "sea" and "bay"), pan-seared, cured à la ceviche, and in broth. The fourth was the meat platter with pork tenderloin pan-seared and topped with grilled white asparagus over tomato relish, a venison filet in wine sauce with a cubed steamed potato. Each savory tasting was balanced with a salad, sometimes mesclun, sometimes frisée, not only adding to the color of the overall selection, but texture as well, refreshing the palate as we went on from one bite to the next.
The owner must have heard I have a sweet tooth or two, so dessert was no less decadent than the previous courses and included pistachio ice cream, chocolate fondant, espresso crème brûlee, cotton candy crème brûlée, chocolate spring roll in a spicy chocolate sauce, and lemon curd ice cream cubes.
The portions were bite-sized for the most part, but numerous. And, divided by three (and even 4) was just about perfect. This place has "special occasion" written all over it…Enjoy going there for dinner with a special someone or a group of friends, when you have time to relax and really savor every bite.
Ask about Appolo bistro, which the more casual dining option. Indeed try it for lunch when you might not have as much time on your hands. It seems that the great Appolo has you covered with casual or fancy dining options, always featuring quality in food and service above all.
Apollo Globe Restaurant and Bistro
1333, rue Université
entre Sainte-Catherine
Tel 514.274.0153
www.apolloglobe.com
About the Author
Corinne Trang is the award-winning author of several books including Noodles Every Day (2009), Curry Cuisine (2007), The Asian Grill (2006), A Food Lover's Companion: Vietnamese (2006), Essentials of Asian Cuisine (2003), and Authentic Vietnamese Cooking (1999), and has served as spokesperson to various national brands and commodities.  Dubbed the "Julia Child of Asian Cuisine" by the Washington Post, she is a frequent television and radio guest.
Advertisement
Chase Sapphire Preferred® Card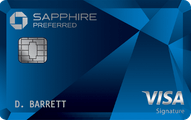 Earn 60,000 bonus points after you spend $4,000 on purchases in the first 3 months from account opening. That's $750 toward travel when you redeem through Chase Ultimate Rewards®
2X points on dining at restaurants including eligible delivery services, takeout and dining out and travel & 1 point per dollar spent on all other purchases.
Get 25% more value when you redeem for travel through Chase Ultimate Rewards®. For example, 60,000 points are worth $750 toward travel.
The comments on this page are not provided, reviewed, or otherwise approved by the bank advertiser. It is not the bank advertiser's responsibility to ensure all posts and/or questions are answered.

Editorial Note: The editorial content on this page is not provided by any bank, credit card issuer, airlines or hotel chain, and has not been reviewed, approved or otherwise endorsed by any of these entities.