12 Things in Travel You Need to Know Today (This is a recurring post, regularly updated with new information):
Saturday, December 4
Yesterday's TSA checkpoint numbers
TSA officers screened 1,952,294 individuals at airport checkpoints nationwide yesterday, December 3. A week ago on same day: 2,208,192. A year ago on the same day: 753,951. In 2019: 2,278,205. (TSA)
Which Airline Offered George Clooney 35 Million to do a Commercial?
George Clooney is making headlines today as The Guardian is reporting an airline offered him 35 million to shoot a commercial which would take just one day to film and he turned it down! (JohnnyJet.com)
New US-Based Airline 'Airbahn' Debuting In 2022 With West Coast Service
Airbahn is poised to become the fourth new U.S. airline to launch this year. According to Business Insider, the California-based airline will join Avelo Airlines, Breeze Airways, and Aha!, all of which started earlier in the year despite the challenging state of travel brought on by the continuing COVID-19 pandemic. (TravelNoire)
Singapore Says Vaccinated Travelers Must Test Daily for a Week
Singapore will require additional testing for travelers and extend travel curbs to more African countries, as it rolls out more measures to allow it time to figure out how to deal with the omicron coronavirus variant. All travelers on its so-called vaccinated travel lanes will have to be put on a daily testing regime over seven days using self-administered rapid testing, the Ministry of Health said in a statement on Friday. This measure, coming into effect from Dec. 7, is on top of on-arrival polymerase chain reaction for air travelers, as well as supervised rapid testing at test centers on days three and seven after arrival. (Blommberg)
This State Has the Worst Highways in America  
The states that topped the list were North Dakota, Virginia, Missouri and Kentucky. The state with the worst overall performance ranking is New Jersey. It fell last in almost every measure of disbursements and fell near the bottom of the rankings for urban congestion. These 10 states had the worst highway systems: New Jersey, Rhode Island, Alaska, Hawaii, New York, California, Delaware, Massachusetts, Washington and Florida. (msn.com)
Black Flight Crews Reveal Horror Stories With Passengers
The number of unruly passengers is at an all-time high, and Black flight crews are dishing on some of the worst moments. Since Jan. 1, 2021, the Federal Aviation Administration has reported more than 5,000 reports of unruly behavior by passengers, including more than 2,600 reports of passengers refusing to comply with the federal facemask mandate. A recent survey conducted by The Association of Flight Attendants-CWA found that at least 85% of flight attendants have dealt with unruly passengers. The survey included answers from nearly 5,000 flight attendants across 30 airlines. (Travel Noire)
Blizzard warning issued for Hawaii with at least 12 inches of snow forecast
A blizzard warning has been issued for Hawaii, with at least 12 inches of snow forecast this weekend. The warning is in effect for the Big Island summits from 6 p.m. Friday through 6 a.m. Sunday local time. In addition to blizzard conditions, wind gusts over 100 mph are also expected, according to the alert issued by National Weather Service Honolulu. (ABC News)
Norway Christmas party Omicron outbreak is biggest outside S. Africa, authorities say
At least 13 people in Oslo have been infected with the Omicron variant of the coronavirus following a corporate Christmas party described as a "superspreader event," and their numbers could rise to over 60 cases, authorities said on Friday. The outbreak took place at a Christmas party on November 26 organized by renewable energy company Scatec, which has operations in South Africa where the variant was first detected. (CNN)
Ralf Reintjes, professor of epidemiology at Hamburg University of Applied Sciences, discusses the omicron variant of the coronavirus.
On Nov. 30, the World Health Organization (WHO) released new guidance in relation to the new COVID variant, Omicron. Based on advice from WHO'S Technical Advisory Group on Virus Evolution, the global organization is recommending that people 60 years and older do not travel right now. "Person who are … at increased risk of developing severe disease and dying, including people 60 years of age or older … should be advised to postpone travel to areas with community transmission," the WHO states in its guidance, adding that people with comorbidities that also put them at increased risk of severe COVID should adhere to this guidance as well. (Best Life)
Here's What Dr. Fauci Thinks About Holiday Gatherings as the COVID-19 Omicron Variant Spreads
"I would not do anything different than we had been recommending all along, despite the fact that…likely we'll see more cases of omicron as the weeks and the days go by," Dr. Fauci said. "If you have a vaccinated situation, your family's vaccinated, enjoy the holidays indoors with your family in a family setting." (Self)
Nat Geo: These are the best travel photos of 2021 (I disagree)
Two countries' differing COVID-19 responses have led to divided slopes: some deserted, some crowded at the Matterhorn Ski Paradise, which straddles the border between Italy and Switzerland. Here, visitors enjoy the slopes on the Swiss side of the resort, while the Italian side marked off with a yellow rope remained closed. Scroll through to see 17 more awe-inspiring images from our contributors. (National Geographic)
Pan Am: The trailblazing airline that changed international travel
Every Friday evening, travel industry analyst Henry Harteveldt mixes a drink in a vintage airline cocktail glass and shares a toast on Twitter to a long-gone carrier. This week, Harteveldt, founder of San Francisco-based Atmosphere Research Group, will be choosing a specific glass from his extensive collection, one with an airline's iconic logo — a glass featuring the instantly recognizable blue globe of Pan American World Airways. It was 30 years ago on December 4, 1991, when Pan Am flew its final flight, after close to 65 years of globe-spanning operations. (CNN Travel)
Omicron could mark a positive turning point in pandemic, epidemiologist says
Ralf Reintjes, professor of epidemiology at Hamburg University of Applied Sciences, discusses the omicron variant of the coronavirus. (CNBC)
The Legendary Bitter End Resort Will Reopen With the First Overwater Suites in the British Virgin Islands
After being completely obliterated by Hurricane Irma back in 2017, the waterfront resort in the British Virgin Islands is set to reopen this winter with a very exciting new feature: the first and only overwater bungalows in the territory. (Robb Report)
Friday, December 3
Yesterday's TSA checkpoint numbers
TSA officers screened 1,866,275 individuals at airport checkpoints nationwide yesterday, December 2. A week ago on same day: 1,778,983. A year ago on the same day: 738,050. In 2019: 2,262,878. (TSA)
You Will Never Believe What Frontier Airlines Gave Passengers After Possible Carbon Monoxide Leak Leads to Emergency Landing
Last night, Frontier Airlines flight 2074 from Las Vegas to San Antonio was diverted to El Paso after six passengers in the front of the cabin felt ill. According to a Frontier spokesperson speaking to KTSM 9 News, it was "a fume event." (JohnnyJet.com)
Laser blurs pilot's vision, forces landing at Hollywood Burbank Airport, official says
A plane landed safely at the Hollywood Burbank Airport after the pilot's vision was impacted by a laser Wednesday night, according to airport and airline officials. The pilot's vision was blurred by the laser, according to an airport official, and Dan Landson of Southwest Airlines confirmed in an email that a pilot serving as first officer of Southwest Flight 4188 was struck by a green laser "shortly after taking off from Phoenix." (KTLA)
It's December and it hasn't snowed in Denver yet. That's never been recorded
Snowless in Colorado? No, this is not a follow-up to the Tom Hanks movie "Sleepless in Seattle," but rather a real-life drama unfolding across the state with very real-life consequences. It's been 224 consecutive days (and counting) since it snowed a measurable amount in Denver, and it has just broken the record for the latest date for a first snowfall — a record that has held since snowfall records began in 1882. In that time, Denver has never entered December without measurable snow. (CNN)
Airlines still owe travelers billions in refunds for flights canceled in 2020
The DOT is considering whether to create a rule that would broaden the terms for when an airline would give a refund, but the agency does not have the authority to make it retroactive. "So we continue to fight this on all fronts," said McGee, among those scheduled to speak Thursday at a public meeting on the issue by the DOT's Aviation Consumer Protection Advisory Committee. "The DOT, during 2020, they did nothing — that may correspond to the then-DOT view of policy on the matter — and hope the problem goes away," Mann said. "The new administration's DOT has stated the policy several times and is, I think, seen as a shot across the bow for U.S. carriers." (CBS News)
Covid-19 test rules for Irish arrivals delayed
The Irish government has delayed by 48 hours a requirement for a negative Covid-19 test for passengers arriving at ports and airports in the Republic of Ireland. It was to come into effect on Friday. From Monday, travellers must show results from a lateral flow test taken up to 48 hours before arrival, or a PCR test taken up to 72 hours earlier. (BBC News)
Trapped in Ikea: snowstorm in Denmark forces dozens to bed down in store
A showroom in northern Denmark turned into a vast bedroom after six customers and about two dozen employees were stranded by a snowstorm and forced to spend the night in the store. Up to 30 centimeters (12 inches) of snow fell, trapping the customers and employees when the department store in Aalborg closed on Wednesday evening. (The Guardian)
Man boasting about not being vaccinated says he's stranded after airport kicked him out
A Canadian vaccine skeptic activist has claimed he is now stranded in Toronto after reportedly being denied entry onto an airplane. Patrick King of Red Deer, Alberta, had been in Ontario to attend a vaccine-skeptic demonstration in burger restaurant Peterburgers in Peterborough, according to Toronto news site BlogTO. The burger joint had recently challenged public health orders around vaccine requirements being needed to eat at restaurants and visit bars among other facilities. (Newsweek)
Italian man tries to dodge Covid vaccine wearing fake arm
An Italian man is facing charges of fraud after turning up for his Covid-19 vaccine wearing a fake arm. So determined was he to dodge the jab but still obtain a health pass, the anti-vaxxer may have paid hundreds of euros for the silicone prosthetic. The bizarre episode at a vaccine hub in Biella, a town close to Turin in the northern Piedmont region, came a week after Italy announced measures barring unvaccinated people from a host of social, cultural and sporting activities. (The Guardian)
Why travel restrictions are a bad idea
Travel bans and restrictions that were first used to contain the spread of Covid-19 were largely unsuccessful, except in island nations like Australia and New Zealand, which closed their borders to the rest of the world during the early stages of the pandemic. On a whole, the world realized that the spread of the virus could not be contained. (CNN)
Club Med back to North American slopes with Quebec resort
Club Med made a jubilant return to the North American mountain lodging market, opening a long-planned, 322-room resort at the base of the Le Massif de Charlevoix ski area, about an hour-and-half drive northeast from Quebec City. (Travel Weekly)
How early do travelers get to the airport? Now we know.
Pre-flight guidance typically says to arrive two hours before domestic flights and three hours before international flights. New data from global chauffeur service Blacklane, "How Early Do Travelers Get to the Airport?"reveals, for the first time: Flyers' post-pandemic behavior across 35 countries. For example, U.S. domestic travelers arrive one hour and 45 minutes before departure. In the U.K., international flyers get to the airport only two hours and 16 minutes early. (Blacklane)
Thursday, December 2
Yesterday's TSA checkpoint numbers
TSA officers screened 1,660,506 individuals at airport checkpoints nationwide yesterday, December 1. A week ago on same day: 2,311,978. A year ago on the same day: 632,356. In 2019: 2,054,380. (TSA)
President Biden extends a mask mandate for travelers on airplanes, trains and buses.

Fauci Says Southern Africa Travel Ban on Omicron Is 'Temporary'
The travel ban won't prevent infected people from arriving "but we needed to buy some time to be able to prepare," Fauci, the director of the National Institute of Allergy and Infectious Diseases, said Wednesday at the White House. He's also President Joe Biden's chief medical adviser. (Blomberg)
Dutch say pre-flight tests needed as most COVID passengers from S.Africa were vaccinated
Dutch health authorities called for pre-flight COVID-19 tests regardless of vaccination status for travel from outside the European Union, revealing that about 90% of the 62 people who tested positive on two flights from South Africa onNov. 26 had been vaccinated. Under rules in place at the time, more than 600 passengers were able to board the KLM airline flights from Johannesburg and Cape Town with either proof of vaccination or recent negative COVID-19 test results.  (Reuters)
Heathrow reopens separate terminal for red-list arrivals to limit Omicron spread
People arriving in London from the 10 high-risk destinations have now been separated amid growing concern over the 'super-mutant' Omicron Covid variant. Currently, travellers from South Africa, Namibia, Lesotho, Botswana, Eswatini, Zimbabwe, Angola, Malawi, Mozambique and Zambia have to quarantine for 11 days in hotels for the hefty cost of £2,285. Ministers, however, have not ruled out adding more countries to the international travel list. (Metro)
Hong Kong bans non-resident arrivals from Canada amid fears of Omicron variant
Hong Kong will no longer allow non-residents arriving from Canada to enter the country starting Thursday, as the country fights to slow the spread of the new Omicron variant. Non-residents who travelled to Canada in the past 21 days will be barred from entering the country, while Hong Kong residents will be required to quarantine at a designated hotel for 21 days upon arrival and must be tested for COVID-19. Hong Kong residents can only board a flight travelling to Hong Kong if they have been fully vaccinated and carry record of their vaccination status. (The Star)
Direct flights from Scotland to US returning in 2022
Nonstop flights from Scotland to the US will resume in early 2022, confirmed United Airlines and Edinburgh Airport today. The daily nonstop flight to New York/Newark from Edinburgh on United will start up on March 5. United will be the first airline to resume direct flights between the two countries. The carrier's routes from Edinburgh to Chicago and Washington DC will also resume on May 7. In the meantime, travellers looking for international holidays without a layover will be able to visit Barbados directly from Edinburgh on Virgin Airlines from this Sunday, December 5. (Daily Record)
NSW Omicron COVID case detected, believed to have been transmitted on flight
A traveller who had not been in any countries of concern has been infected with the Omicron COVID-19 variant, bringing the total number of cases in New South Wales to seven. Health authorities say the case was detected as part of ongoing genomic sequencing of confirmed cases who have recently returned to Australia from overseas. The person – who is currently isolating with their family – arrived on flight QR908 from Doha to Sydney on Tuesday last week, two days before the most recent previously known case. (7 News)
American Couple's Trip to Cancun Ends in a Horrific Hotel Room Death
The family of Sativa Transue, a 26-year-old American woman from Spokane, Washington who was found dead in her Cancun hotel room while on vacation with her boyfriend, said she looked like she had been "beaten to a bloody pulp" when Mexican authorities discovered her body on Saturday. (Daily Beast)
'I caught Omicron Covid in London at mass gathering', says Israeli doctor
An Israeli doctor who was one of the first people in the world to become infected with the Omicron Covid-19 variant has claimed he may have caught the virus when he was in London. Elad Maor, a cardiologist at Sheba Medical Centre near Tel Aviv, believes he may have become infected with the new variant while attending a major medical conference at the convention centre ExCeL London. The PCR London Valves 2021 conference, which took place between 21 and 23 November, was attended by 1,250 people – some of whom were not wearing face masks. (Mirror)
These Countries Are Slapping the Unvaccinated With Fines and Bans  
The government is making vaccines mandatory for all Greeks above 60 years of age. From next month, refuseniks will pay a 100-euro ($113) fine every month they don't get a shot, with the funds going to hospital services. In Greece, only 60,000 among the 580,000 unvaccinated people over 60 years old received the vaccine in November. (Blomberg)
Cruise ship passengers return to Key West since COVID
Two cruise ships arrived in Key West over the weekend, ending a 20-month absence during the COVID-19 pandemic that brought the industry to a halt. The Crystal Serenity docked Saturday morning at the privately owned Pier B at the Opal Key West Resort and Marina. The smaller Azamara Quest arrived at the nearby city-owned Mallory Pier. The return marked a milestone in Key West, where the relationship between cruise ships and local people is complicated. (Miami Herald)
Baggage handler jailed for stealing passenger firearms
A former Southwest Airlines employee has been sentenced to six months behind bars after he pleaded guilty to possessing stolen firearms from the luggage of passengers while working as a baggage handler, according to a statement by the Department of Justice in Missouri. Police had seized a firearm from Mark Hunter, of St. Louis, in September of 2020. (The Hill)
Omicron unravels travel industry's plans for a comeback
Israel's decision to close the country to foreign visitors is hitting the nation's tourism industry as it geared up for the Hanukkah and Christmas holidays. The country only opened to tourists in November, after barring most foreign visitors since early last year. Just over 30,000 tourists entered Israel in the first half of November, compared to 421,000 in November 2019, according to government figures. Joel Haber, a Jerusalem-based guide, said during a typical Hanukkah holiday his calendar would be chock full of food tours through Jerusalem's colorful Mahane Yehuda market. Instead, he has just one tour a day. "Tour guides like me are the first to get hit and the last to emerge and are directly prevented from working by a government decision," Haber said. (AP News)
Wednesday, December 1
Yesterday's TSA checkpoint numbers
TSA officers screened 1,810,460 individuals at airport checkpoints nationwide yesterday, November 29. A week ago on same day: 2,207,949. A year ago on the same day: 780,283. In 2019: 2,280,403. (TSA)
BREAKING: France to bring in new Covid test rules for all non-EU arrivals
French government spokesman Gabriel Attal, speaking after the weekly meeting of the government's Defence Council, has announced that from Saturday all travellers – vaccinated or not – will require a negative Covid test in order to enter France from any country outside the EU or Schengen zone. This would include travellers from the UK, USA and Canada. (The Local)
United to Become First in Aviation History to Fly Aircraft Full of Passengers Using 100% Sustainable Fuel
United today will operate an unprecedented flight that will serve as a turning point in the industry's effort to combat climate change: for the first time in aviation history, a commercial carrier will fly an aircraft full of passengers using 100% sustainable aviation fuel (SAF). Also today, United announced the second round of corporate participants in the airline's Eco-Skies AllianceSM program to collectively contribute towards the purchase of SAF. (United)
CDC advises against Poland, Trinidad and Tobago trips due to COVID
The Centers for Disease Control and Prevention is advising against travel to Poland, Trinidad and Tobago, Niger and Papua New Guinea, regardless of vaccination status. The four destinations were moved to the CDC's "level 4" COVID-19 advisory list, which includes destinations the agency believes should be avoided by U.S. travelers. Travelers who "must" travel to these destinations should be fully vaccinated, the CDC says. (usatoday.com)
Man accused of discharging gun in airport turns himself in to police
Kenny Wells, 42, reportedly accidentally set off the gun, which was detected during an X-ray scan at the airport's main checkpoint, while grabbing for it during a bag search on Nov. 20, according to the Atlanta Police Department. The transportation security officer "advised the passenger not to touch the property, and as he opened the compartment containing the prohibited item, the passenger lunged into the bag and grabbed a firearm, at which point it discharged," the Transportation Security Administration said in a statement the day of the incident. (ABC News)
Canada Imposes New Testing Rules on Travelers to Contain Omicron
Prime Minister Justin Trudeau's government tightened travel restrictions meant to contain the spread of the omicron variant of Covid-19 as Canada identifies more suspected cases already in the country. (Bloomberg)
WHO criticizes travel bans on southern African countries over new omicron variant
The World Health Organization on Sunday urged countries around the world not to impose flight bans on southern African nations due to concerns over the new omicron variant. WHO's regional director for Africa, Matshidiso Moeti, called on countries to follow science and international health regulations in order to avoid using travel restrictions. (NBC News)
'Weekends With Adele': Caesars Palace Las Vegas to host residency
Adele has her fans exclaiming "Oh My God" with her latest announcement. The pop star is heading to Las Vegas next year for a residency titled "Weekends with Adele" at the Colosseum in Caesars Palace, beginning Jan. 21 and running through April, she announced Tuesday. "See you at Caesars in Vegasss," Adele tweeted. This marks the first live performance dates open to the public following the release earlier this month of her fourth studio album, "30," which became her third No. 1 album on the Billboard 200 chart. It debuted as the biggest-selling album of the year, according to Billboard. (usatoday.com)
How 2 Flights to Europe May Have Spurred Spread of New Variant
For the hundreds of passengers traveling from South Africa to Amsterdam on Friday, flight KL592 had all the trappings of international travel in the Covid era. They came armed with paperwork proving their eligibility to fly, and check-in agents sifted through a bewildering assortment of requirements determined by final destination. Some countries, like the United States, required vaccinated travelers to show negative test results. Others didn't. On the long flight, only some wore masks, passengers said, as flight attendants often let the slipping masks slide. (The New York Times)
How to survive in the wilderness
Before you go, research your chosen destination by looking online and/or talking to locals familiar with the site, Townes said. Both can tell you about any need-to-knows regarding trail quality, animal presence, water accessibility, maps and more. Also, regardless of the time of year, always look at the weather forecast — from several days beforehand up until the day of. (CNN Travel)
The top 10 cities turning old office buildings into apartments
Your old office could become someone's new apartment: Roughly 41% of converted apartments built in the last two years, or 13,250 units, have come out of ex-offices, according to a report from the apartment-search site RentCafe. The trend picked up in the last decade and could grow even more as remote work takes off in the aftermath of the pandemic. Office vacancy rates remain high as employers plan to reduce their physical footprint and real estate developers have to transform vacant spaces. Meanwhile, adaptive reuse, or repurposing an existing building for something new, can minimize the environmental impacts of construction, cost less money, take less time and create more housing in some of the most expensive cities across the U.S. (CNBC)
George Clooney criticizes people who filmed him lying on the ground after his Sardinia motorbike crash
"If you're in the public eye," he said, "what you realise when you're on the ground thinking it's the last minute of your life is that, for some people, it's just going to be entertainment for their Facebook page. I'm a pretty positive guy, but that told me – clearly – that you really are here just for their entertainment." (The Independent)
Wrong number sparks 20-year friendship between RI man and Florida woman
More than 20 years ago, Mike Moffitt started getting a lot of calls from a Florida phone number. The older woman on the other end of the line was trying to reach her daughter, who lives in Maryland. But she kept dialing area code 401, instead of 410 — and getting Moffitt instead. Finally, "I said, 'Hey, what's your name?'" Moffitt told The Providence Journal last week. "And we started hitting it off." The woman's name was Gladys, and as time went on, she became a steady fixture in Moffitt's life. But the two had never met — until recently, when Moffitt showed up to surprise her with flowers on the day before Thanksgiving. (providencejournal.com)
Tuesday, November 30
Yesterday's TSA checkpoint numbers
TSA officers screened 2,237,087 individuals at airport checkpoints nationwide yesterday, November 29. A week ago on same day: 2,081,064. A year ago on the same day: 981,912. In 2019: 2,591,470. (TSA)

Air Canada Express flight leaving Lindbergh Field makes emergency landing at LAX
An Air Canada Express flight traveling from San Diego to Vancouver was forced to make an emergency landing Monday evening at LAX due to a mechanical issue, according to Federal Aviation Administration. The FAA confirmed late Monday in a statement to ABC 10News that flight 767 made an emergency landing in Los Angeles due to a fuel and engine issue. (10 News)
LAX airport authorities detain woman who ran out onto the tarmac and tried to wave down an airplane
A female passenger at LAX Terminal 1 was detained after running out a door and trying to flag down an aircraft. LAWA said she triggered an alarm and ran up the ramp at around 6.30 p.m. on Monday. Videos posted on social media show the passenger struggling with officers and her bags being searched. (Insider)
Barbados becomes a republic, replacing U.K. queen with president
Barbados officially became a republic at midnight local time after Dame Sandra Mason was sworn in as the Caribbean nation's first president in a ceremony attended by the United Kingdom's Prince Charles. Why it matters: Mason replaced Britain's Queen Elizabeth as head of state Tuesday — removing the country's final remaining colonial tie to the U.K. almost 400 years after the first British ships arrived in Barbados. (Axios)
France registers biggest jump in COVID-19 hospital patients since spring
France registered its biggest jump in coronavirus-related hospital admissions since the spring, health ministry data showed on Monday. The number of patients in intensive care units with COVID-19 jumped by 117 to 1,749 people, the biggest increase since March-April, when the ICU number rose by more than 100 per day on several days. The number of people in hospital with the virus jumped by 470 to 9,860, the biggest one-day increase since March 29. Compared with a week ago, the number of COVID-19 patients was up more than 18%, the biggest week-on-week increase this year. (Reuters)
South Africa says Omicron cases are rising, symptoms mild
The new coronavirus variant appears to be more transmissible than its predecessors although most cases have been mild so far, according to scientists advising the South African government. In South Africa, where omicron was first detected, officials said most new hospital admissions are unvaccinated, and anecdotal evidence suggests they are presenting with similar illnesses as before. (Bloomberg)
Tokyo residents react after Japan slams borders shut over Omicron fears
Japan announced plans Monday to bar all new foreign travellers over the Omicron variant of Covid-19, joining a growing list of countries trying to erect virtual fortresses against the heavily mutated new strain. "I feel relieved now that Prime Minister (Fumio) Kishida announced very strict border measures," says one businessman. Another resident says:"For sure it's better not to allow people who might be infected to enter Japan, because the situation in Japan is pretty stable now." (AFP)
Seven die after eating poisonous turtle meat
Seven people, including a three-year-old, have died on Tanzania's Pemba island after eating poisonous turtle meat. Three others are still in hospital. The meat is a common delicacy among those living on Tanzania's islands and coastal areas but the authorities have now banned the consumption of turtles in the area. (BBC News)
Miss Universe contestant tests positive for COVID-19 in Israel
A Miss Universe contestant has tested positive for COVID-19 on her arrival in Israel ahead of next month's competition, The Jerusalem Post reported. However, it is unclear is the unnamed contestant tested positive for the omicron variant of the virus that has raised alarms around the world and led to the reinstatement of travel restrictions in many countries. (The Hill)
Proof of coronavirus vaccination required to board any plane or train in Canada as of today
Unvaccinated travellers over the age of 12 won't be able to board a plane or train in Canada beginning today, and a negative COVID-19 test will no longer serve as a substitute for most people. The policy came into effect on Oct. 30, but the federal government allowed a short transition period for unvaccinated travellers who could board as long as they provided a negative molecular COVID-19 test taken within 72 hours before their trip. The stringent new requirement comes into effect as Canada reacts to the emergence of the new, highly mutated Omicron variant of COVID-19. (CP24.com)
Mexico deploys security battalion in Tulum, Cancun and Riviera Maya to curb violence
Amid a growing wave of violence seen in recent months off the tourist coast of Quintana Roo, Mexico, the country's National Defense Secretary Luis Cresencio Sandoval said a security battalion in Tulum, Cancún and Riviera Maya would be created with National Guard agents. This new security force, also known as Tourist Batallion, is going to work to ensure the safety of over 17 million tourists who annually arrive in the state. It will begin operating on December 1st and will have 1,445 agents. (Travel Noire)
Pub-goers snowed in for three days at UK's highest inn
Dozens of people have been snowed in at the highest pub in the United Kingdom for three nights after the country was hit by Storm Arwen. More than 60 revelers who went out to the Tan Hill Inn in Swaledale, northern England, on Friday ended up extending their stay after snow blocked roads and brought down a power line, co-owner Andrew Hields told CNN on Monday. "They're all in good spirits, they're all eating and drinking well," said Hields, 36, who said guests have been entertained by an Oasis cover band, Noasis, who were booked to play on Friday night, as well as quizzes, table games, karaoke and sing-along carol sessions. (CNN Travel)
Rocky Mountaineer canceled our tour of Canada and refused to refund our $6,339. Help!
Question: I need your help getting a refund of $6,339 for a Canadian rail tour from Rocky Mountaineer. Our package included airport, train, and hotel transfers, with nights in Calgary, Banff, and Vancouver. Rocky Mountaineer canceled the trip, scheduled for May 2020, which we booked in February 2020. The company offered a 110 percent nonrefundable credit to use against a new booking that can be applied to the 2021 season and would have had to have been used by the end of November. I would prefer Rocky Mountaineer give me a full refund rather than credit for a trip we may not ever take. (Elliott Advocacy)
Monday, November 29
Yesterday's TSA checkpoint numbers
TSA officers screened 2,451,300 individuals at airport checkpoints nationwide yesterday, November 28. A week ago on same day: 2,213,716. A year ago on the same day: 1,176,091. In 2019: 2,882,915. (TSA)
 
Travel restrictions by country following the Omicron variant outbreak
Just as many countries around the world were beginning to loosen their border restrictions, reports of a newly detected coronavirus variant in South Africa sent many of those doors slamming shut again. The new B.1.1.529 variant was named Omicron by the World Health Organization on November 26. Different countries and territories have taken different approaches toward preventing the spread of this new variant. (CNN Travel)
Australia halts border reopening, as WHO warns on new variant
Australia, which has already confirmed five cases of Omicron, was set to relax restrictions on skilled workers and students from Wednesday in a boon to industries suffering labour shortages under one of the world's toughest border regimes. But Prime Minister Scott Morrison announced a two-week delay on the plan to allow Australia to gather information on the new variant, following announcements from Japan and Israel of bans on foreign travellers. (AFP)
Japan bans entry of foreign visitors as omicron spreads
Japan announced Monday it will suspend entry of all foreign visitors from around the world as a new coronavirus variant spreads. Prime Minister Fumio Kishida said the measure will take effect Tuesday. The decision means Japan will restore border controls that it eased earlier this month for short-term business visitors, foreign students and workers. (ABC News)
Woman attacks Spirit Airlines flight attendants, restrained by passenger with zip ties
A woman attacked two flight attendants on a Spirit Airlines flight to Nashville on Saturday night, was restrained by a fellow passenger, and then yelled at police officers to "shoot me" when they arrested her. Airport police arrested a 42-year old female for public intoxication after the flight crew contacted officers on the ground at Nashville International Airport around 7 p.m., an arrest affidavit said. (USA Today)
US Customs officials seize nearly 4,000 glass bongs
US Customs and Border Protection officials seized a shipment of almost 4,000 bongs at Washington Dulles International Airport, the agency said. The $56,000 shipment arrived from China on October 2 manifested as "gravity pipes," the CBP said in a release Wednesday. CBP import specialists "confirmed that the glass bongs violated U.S. laws on the importation of drug paraphernalia," the release said. The bongs were headed to an address in Los Angeles County, California. (CNN)
Spain to Ban Unvaccinated British Tourists
British tourists will be admitted to Spain from next month only if they can show proof of a COVID-19 vaccination, according to a Spanish government bulletin published on Saturday as the country tightened travel restrictions amid concern about the new Omicron coronavirus variant. (Skift)
Emirates Indefinitely Suspends Historic Tel Aviv Route Launch
Emirates Airline said on Sunday that it had indefinitely suspended the launch of direct flights between Dubai and Tel Avivi which had been slated to begin on December 6. The launch would have marked the first time the UAE-based airline had ever flown a scheduled service to Israel following the historic normalization of diplomatic relations between the two countries last year. The decision to suspend the route launch was made after Israel banned non-Israelis from entering the country amidst emergency measures introduced to limit the spread of the Omicron variant. (Paddle your Own Kanoo)
New Covid-19 variant: Etihad suspends Morocco flights
Etihad Airways has temporarily suspended passenger services between Abu Dhabi and Morocco from November 30 until further notice. The Abu Dhabi-based airline said the move is as a precautionary measure in response to the spread of the newly identified variant of Covid-19, Omicron. (Khaleej Times)
First image of Omicron shows many more mutations than Delta
Italian researchers who produced the 'map' say it is too soon to tell what the effect of the mutations are and if the new variant is more dangerous than previous strains (Times of Israel)
Doctor Who Saw Omicron Early Says Symptoms Different to Delta
Patients who contracted it complain of fatigue, head and body aches and occasional sore throats and coughs, said Angelique Coetzee, who is also chairwoman of the South African Medical Association. Delta infections, by comparison, caused elevated pulse rates, resulted in low oxygen levels and a loss of smell and taste, she said. (Bloomberg)
Delta Air Lines Stock Jumps As TSA Screens Post-Pandemic High 2.45 Million Passengers Sunday
Delta Air Lines lead U.S. air carries higher Monday after data from the Transport Security Administration indicated the highest levels of passenger traffic since the start of the pandemic. The TSA screened 2.45 million passengers on Sunday, the agency said, the most since February 2020. Across the entire holiday travel period, which the TSA defines as beginning on Friday November 19 and ending on Sunday evening, around 20 million passengers are expected to have travelled through U.S. airports. (The Street)
Canada taps into maple syrup reserves to deal with massive shortage
While high gas prices have pushed President Biden to tap into the US's strategic oil reserves, America's neighbor to the north is also dealing with a shortage of another so-called "liquid gold". The Canadian group Quebec Maple Syrup Producers recently announced it was releasing about 50 million pounds of its strategic maple syrup reserves — about half of the total stockpile. Quebec produces nearly 70% of the world's maple syrup, with the US being its biggest client for the sweet stuff. However, this year producers weren't able to keep up with worldwide demand, which jumped 21%, according to Bloomberg. (NPR)
Sunday, November 28
Yesterday's TSA checkpoint numbers
TSA officers screened 2,208,192 individuals at airport checkpoints nationwide yesterday, November 27. A week ago on same day: 2,004,579. A year ago on the same day: 964,630. In 2019: 2,648,268. (TSA)
Travel industry confusion as Boris Johnson announces new rules
New travel rules announced at a special Covid briefing on Saturday afternoon. Anyone arriving to the UK must now take a PCR test by the end of second day. But industry leaders demanding clarification on when rules come into force. (Daily Mail)

Switzerland Adds Britain, Netherlands, Three Others to Quarantine List
Switzerland on Saturday widened quarantine requirements to stem the spread of the new Omicron coronavirus variant to travellers arriving from Britain, the Czech Republic, the Netherlands, Egypt and Malawi, where cases have been detected, its health ministry said. On Friday, Switzerland banned direct flights from South Africa and the surrounding region due to the detection of a new COVID-19 variant, while also imposing restrictions on travel from other countries including Hong Kong, Israel and Belgium. (US News)

Israel decides to bar tourists, reinstate quarantine rules to contain Omicron
The high-level coronavirus cabinet on Saturday night approved fresh restrictions to prevent the spread of the COVID-19 Omicron variant, with ministers voting to ban non-citizens from entering the country for two weeks. The new rules going into effect on Sunday night will see foreign nationals barred from entering Israel for 14 days, unless they receive special permission from a government panel. Israel reopened to foreign tourism in early November, for the first time since the start of the pandemic. Ministers on Saturday night also expanded mandatory quarantine for vaccinated Israelis arriving from abroad and gave the Shin Bet security agency the go-ahead to resume tracking infected people, according to Hebrew media reports. (Times of Israel)
A frightful flight: Man stows away in plane's landing gear on flight from Guatemala to Miami
An American Airlines flight from Guatemala to Miami Saturday was revealed to have one additional passenger on board: A man who had stowed away in the plane's landing gear. A video posted on Instagram by Miami local social news site Only in Dade showed airport crewmembers apparently discovering the passenger after the plane arrived at the gate. (USA Today)
NY declares state of emergency amid concerns over Omicron COVID variant
The declaration enables the state to acquire supplies to fight a potential surge in cases, increase hospital capacity and combat potential staff shortages, NBC's local affiliate reports. The declaration also allows the state's hospitals to ensure capacity is able to meet regional needs by limiting nonessential care until at least Jan. 15. The Omicron variant has not yet been detected in the U.S., but Hochul said Friday that "it's coming," according to NBC 4. (Axios)
Day 2 tests to get into the UK are cheaper and easier if you know this trick
Many people aren't travelling at the moment because they just don't want to deal with all the hassle and expense of COVID-19 tests. The UK's rules can be confusing, especially as the government often changes them at short notice. But travel is still allowed to and from the UK, so read on to make sure you know the rules, and how to follow them. (Euro News)
France to consider some autonomy for Caribbean island amid unrest
France is considering giving some autonomy to Guadeloupe following major riots and protests against coronavirus restrictions and a lagging economy on the Caribbean island. The French minister for overseas affairs, Sebastien Lecornu, said "the government was ready to talk about" autonomy for the island during a 16-minute televised address on Friday night, according to France TV. The address followed intense rioting on the island and fires on city streets. (The Hill)
A hotel made out of shipping containers has opened in Colorado ahead of skiing season — and beds start at $50 a night
The Pad, a hotel and hostel in Colorado, has opened ahead of the winter skiing season. The Pad is made out of 18 shipping containers, a popular alternative to traditional construction. Its hostel bunks start at $50 a night, while suites start at $350 a night. (Business Insider)
These 16 U.S. Citizens Who Left America For Good Are Sharing Their Reasons For Moving And Honestly, It Makes A Lot Of Sense
For some, the American way of life can be exhausting, frustrating, and difficult. Due to the divisive social climate, long working hours, and expensive cost of living, some U.S. residents are looking to live abroad. So, when Reddit user u/FrozenChair asked people to explain why they left America for Europe, they gave some eye-opening reasons. (BuzzFeed)
BA suspends Hong Kong flights amid crew quarantine
British Airways has suspended flights to Hong Kong amid reports more of its crew members have been forced to quarantine in a government centre. BA confirmed it has temporarily stopped flights "while we review operational requirements for this route". The South China Morning Post reported that one BA worker had tested positive for Covid, leading to most crew members being sent to the quarantine camp. (BBC News)
Security guard for TV news crew killed during Oakland robbery attempt
Nishita, a former police officer, was an armed guard for Star Protection Agency and provided security for many reporters in the region. He was shot in the abdomen during an attempted robbery of Kron-TV's camera equipment near downtown Oakland on Wednesday, police said. The news crew was covering a recent robbery where a group of thieves attacked a clothing store. A reward of $32,500 was offered for information leading to an arrest in Nishita's killing. "This senseless loss of life is due to yet another violent criminal act in the Bay Area," Rose said. "We hope that offering a reward will help lead to the arrest of those responsible so they can face justice for this terrible tragedy." (The Guardian)
Advertisement
Chase Sapphire Preferred® Card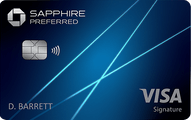 Earn 60,000 bonus points after you spend $4,000 on purchases in the first 3 months from account opening. That's $750 when you redeem through Chase Ultimate Rewards®.
Enjoy new benefits such as a $50 annual Ultimate Rewards Hotel Credit, 5X points on travel purchased through Chase Ultimate Rewards®, 3X points on dining and 2X points on all other travel purchases, plus more.
Get 25% more value when you redeem for airfare, hotels, car rentals and cruises through Chase Ultimate Rewards®. For example, 60,000 points are worth $750 toward travel.
With Pay Yourself Back℠, your points are worth 25% more during the current offer when you redeem them for statement credits against existing purchases in select, rotating categories.
Get unlimited deliveries with a $0 delivery fee and reduced service fees on eligible orders over $12 for a minimum of one year with DashPass, DoorDash's subscription service. Activate by 12/31/21.
Count on Trip Cancellation/Interruption Insurance, Auto Rental Collision Damage Waiver, Lost Luggage Insurance and more.
Get up to $60 back on an eligible Peloton Digital or All-Access Membership through 12/31/2021, and get full access to their workout library through the Peloton app, including cardio, running, strength, yoga, and more. Take classes using a phone, tablet, or TV. No fitness equipment is required.
The comments on this page are not provided, reviewed, or otherwise approved by the bank advertiser. It is not the bank advertiser's responsibility to ensure all posts and/or questions are answered.

Editorial Note: The editorial content on this page is not provided by any bank, credit card issuer, airlines or hotel chain, and has not been reviewed, approved or otherwise endorsed by any of these entities.