12 Things in Travel You Need to Know Today (This is a recurring post, regularly updated with new information):
Monday, September 27
Yesterday's TSA checkpoint numbers
TSA officers screened 2,102,155 individuals at airport checkpoints nationwide yesterday, September 26. A year ago on the same day: 873,038. In 2019: 2,452,596. (TSA)
Two men accused of stealing $550,000 from airlines with false lost luggage reports
For falsely and repeatedly reporting that their flight luggage had been lost, two New Orleans area men have been charged with stealing more than $550,000 from commercial airlines, federal prosecutors said Friday. Pernell Anthony Jones Jr, 31, of Kenner and Donmonick Martin, 29, of Chalmette are accused of collaborating to submit more than 180 claims over five years to American, Alaska, United, JetBlue and other airlines for nonexistent lost luggage. (nola.com)
More airline cuts flood the fall, but some growth creeps into 2022
Alaska took down frequency on several transcon routes in January and February, including Seattle – Boston, Charleston, Pittsburgh, and Washington/Dulles. New York saw broader cuts from Newark to LAX, Seattle, and San Francisco while JFK was cut to Seattle and SFO. (Cranky Flier)
Time to recall staff, say Vegas workers
Thousands of hotel, casino, and restaurant workers marched Friday on the Las Vegas Strip to highlight their call for employers to rehire more people who were furloughed last year because of the coronavirus pandemic. Despite the reopening of casinos and hotels, Culinary Union officials said about one-third of its members – or about 21,000 workers – remain out of work some 19 months after the COVID-19 pandemic hit Nevada. Many idled employees have now exhausted public unemployment benefits, they said. (Travel Industry Today)
Delta teases Boeing 737 MAX interest
Among the five largest U.S. airlines, Delta Air Lines is the only one that has not ordered the Boeing 737 MAX. In recent years, the airline giant has dealt primarily with Airbus for new jets. That said, Delta has periodically held talks with Boeing about a potential 737 MAX order. In a recent webinar for the company's pilots, CEO Ed Bastian stated, "There's certainly a place …" for the 737 MAX in Delta Air Lines' fleet. Let's take a look at what this news means for Boeing and Delta. (The Motley Fool)
Oman Air approaches Qatar Airways for guidance with oneworld alliance membership
State-owned Oman Air announced on Sunday its intention to apply to join the oneworld global airline alliance and said it had asked fellow Gulf carrier and member Qatar Airways to help it. Oman Air said it had approached Qatar Airways, whose chief executive Akbar Al Baker is the current chairman of the airline group, for "guidance" in putting together its application. (The Peninsula Qatar)
Man killed as Crete struck by 5.8-magnitude earthquake
At least one person has been killed and several injured after a 5.8-magnitude earthquake hit the Greek island of Crete, local officials say. The man died when the dome of a church that was being renovated in the town of Arkalochori caved in. People were sent rushing out on to the streets when the earthquake struck at 09:17. (BBC)
Marriott is bringing its W brand to Florence
Marriott International inked a deal with Progetto Majestic S.R.L., a Prato, Italy-based limited liability company, to bring the W brand to Tuscany with the W Florence. The property will be located steps from the city's famed Via de' Tornabuoni and will feature 120 guestrooms, including 20 suites. (Travel Weekly)
I traveled to Iceland as a vaccinated American and the entry and exit process was tedious, but easy if you understand the rules
I traveled to Iceland as a vaccinated American and the process was easy, yet tedious. Vaccinated travelers from the US need to present their vaccine card, a negative COVID test, and a pre-arrival form. Reykjavik has a number of testing sites for Americans to get a COVID test before re-entering the US. (Business Insider)
The way we travel now: Airbnb looking ahead, looking back
Few weeks ago, Airbnb reached their biggest night ever in the US with more than 4 million guests using the platform. This has created a lot of opportunities for the Airbnb host community. This past summer, US Hosts on Airbnb collectively earned more than $1.3 billion – with some hosting while they were away to pay for their vacation to some offering one-of-a-kind unique stays, like treehouses and yurts. (yahoo.com)
California police shoot, kill man holding gun at site of surfing competition
Video appears to show Huntington Beach officers strike the man after he ignored commands to drop the weapon; officers fired more shots after he grabbed for something that looked to be a gun. The U.S. Open surfing event was occurring nearby but had wrapped up for the day. (msn.com)
As Covid wave pushes up demand, Costco limits purchases of toilet paper and water
Costco, which is known for its bargains on bulk food and cleaning supplies, confirmed in a fourth-quarter earnings call on Thursday that it was "putting some limitations on key items" such as toilet paper, cleaning products and Kirkland Signature water. (New York Times)
Sunday, September 26
Yesterday's TSA checkpoint numbers
TSA officers screened 1,525,438 individuals at airport checkpoints nationwide yesterday, September 25. A year ago on the same day: 659,350. In 2019: 1,966,234. (TSA)
Amtrak Derailment: At Least 50 Hurt in Montana, Official Says
At least three people were killed and 50 others were injured after an Amtrak train derailed in Montana on Saturday afternoon, setting off a frantic response by rescuers who scrambled to extricate passengers from cars, the authorities said. (msn.com)
William Shatner's Going to Space on Jeff Bezos' Blue Origin Rocket Ship
Though he won't be boldly going where no man's gone before — because Bezos and his Blue Origin crew already did it — sources with direct knowledge tell TMZ … the 90-year-old actor is slated to be part of the second crew to take the space flight in the New Shepard capsule. That would make him the oldest person ever to be launched into space. (TMZ)
Airport reopens on Spanish island roiled by volcano eruption
The airport on the Spanish island of La Palma reopened Sunday and authorities allowed some evacuated residents to collect belongings from their homes, as an erupting volcano continued to roar but lava flows remained slow. (AP)
Hospitals running out of ICU beds in states with low vaccination rates
Despite this week's CDC approval of booster shots for some demographics, many states are still experiencing low first dose vaccination rates. And in those states, hospitals are being pushed to the brink. Michael George has the details. (CBS News)
Mars probe records a big hour-and-a-half Martian quake
NASA recently reported that its InSight lander — sent to observe geologic activity beneath the Martian surface — recorded one of its biggest quakes yet on Sept. 18. The 4.2 temblor, a quake that would have been big enough for people to feel had it happened on Earth, lasted an hour-and-a-half. (MSN)
In 4,385 air rage incidents, only one person criminally charged
The FAA has received 4,385 reports of unruly passengers and opened 789 investigations this year. Of those, only one case has had criminal charges filed by the Department of Justice. Arline workers told Congress the lack of criminal enforcement puts public safety at risk. (businessinsider.com)
Five-star hotel accepts bitcoin and ethereum in bid to woo luxury 'clients of the future', but is it just a gimmick?
The move by the Chedi Andermatt in the Swiss Alps is an attempt to appeal to a new, younger and tech-savvy breed of wealthy tourist. Some experts praise the hotel for giving customers more ways to pay, while others see the decision as just being good for marketing purposes. (South China Morning Post)
Airbus created a new plane concept with wings modeled off how eagles soar designed to increase efficiency
Airbus revealed its new wing demonstrator, a carbon-reducing innovation modeled off how an eagle soars. The technology will be represented on a Cessna Citation VII business jet platform. The wing is the latest of Airbus' carbon-reducing efforts, which recently announced its CityAirbus NextGen. (Business Insider)
Man claims family was kicked off flight because flight attendant didn't like comment wife made to him
Brock says he, his wife, their twin teenage sons, and their 3-year-old daughter were getting settled on an airplane waiting to depart Mexico and return home when a flight attendant asked their daughter to put on a mask. Brock says they complied but that all of a sudden, they were asked to leave the plane. He claims it was because of a comment his wife said to him that the flight attendant overheard. Hear what happened in the video above that Brock says left them stranded outside the airport at night in Cancun. On Friday's episode of Dr. Phil, "Flightmares," hear from passengers who recorded chaos and drama on their flights – and see the videos. Check local listings to see where you can watch. WATCH: Couple Claims Flight Attendant 'Abused Authority' To Get Them Kicked Off Airplane TELL DR. PHIL YOUR STORY: Have a story Dr. Phil won't believe? (Dr Phil)
Photos: Ruff waves at the annual dog surfing competition in Huntington Beach
Canines and humans hit the waves Saturday at the annual Surf City Surf Dog competition in Huntington Beach. (LA Times)
Travel + Leisure reveals World's Best Awards, and the top-ranked U.S. city is…
With travel increasing as more Americans get vaccinated against Covid-19, Travel + Leisure released its 26th annual World's Best Awards readers' survey on Wednesday, highlighting the top destinations, hotels, cruise lines, airlines and more. This year's survey also includes the top national parks, as Americans have flocked to the outdoors and places closer to home as a respite during the pandemic. A southern city that has earned Travel + Leisure Hall of Fame status once again leads the way as the favorite U.S. city to visit for the magazine's readers. (yahoo.com)
Saturday, September 25
Yesterday's TSA checkpoint numbers
TSA officers screened 2,019,891 individuals at airport checkpoints nationwide yesterday, September 24. A year ago on the same day: 826,329. In 2019: 2,547,611. (TSA)
This cruise ship had an infamous coronavirus outbreak. Now, it's set to sail again
The Grand Princess will depart from the Port of Los Angeles for a five-day cruise to Cabo San Lucas, Mexico, part of a phased effort by the nation's cruise companies to relaunch the badly battered $150-billion industry after a historic shutdown. Among the changes enabling its launch: only vaccinated passengers and staff are allowed onboard, masks are mandatory in common areas, and many cabins will have new air-filtering technology. (LA Times)
2 Hawaiian Airlines flights return to Honolulu airport after unruly passenger incidents
For the second time today, a Hawaiian Airlines flight was diverted back to Honolulu this afternoon due to an incident involving an alleged unruly passenger. Hawaiian Flight 22 departed Daniel K. Inouye International Airport at 1:05 p.m. today for a direct flight to Seattle. The other flight had state sheriff's deputies arrested a 32-year-old male passenger after he allegedly punched a flight attendant twice in an unprovoked attack on a Hawaiian Airlines flight bound for Hilo this morning. (Honolulu Star-Advertiser)
Major Marriott & Hilton Owner Wants To Make Lodging Like Ultra Low Cost Airlines
The owner of the TWA hotel is MCR Hotels, the fourth largest hotel ownership group in the country spanning 125 properties in 34 states including Marriotts, Hiltons and even The New Yorker which they temporarily lost ownership of by denying a guest a lease for his religious non-profit (yes, New York real estate law is byzantine). MCR's CEO thinks every hotel should follow the TWA pricing model, charging "guests for add-on services just like airlines do." He thinks anything bundled with the room rate means 'giving it away for free'. (View from the Wing)
United Airlines Makes Finding, Using Travel Credits Easier
Starting next week, United will also become the first airline to let customers use their travel credits for extra legroom seats and pre-pay for checked baggage. Travelers who have credit issued on or before August 31, 2021, will be allowed a one-time opportunity to share these credits with friends and family. (TravelPulse)
A Country-by-Country Guide to Asia's Travel Restrictions
A lot has happened since COVID-19 emerged at the end of 2019, with nearly every country in the world having been touched by the virus, and more than 205 million confirmed cases and 4.3 million deaths in total. Even destinations in Asia such as China, Taiwan, South Korea, Hong Kong, and Singapore, that handled the virus containment well early on, have endured multiple outbreaks and shutdowns over the past 1.5 years. As a whole, Asia travel restrictions continue to err on the side of caution, with quarantine and testing requirements more common than not. Some countries remain closed off entirely. India, for example, is keeping borders closed as it continues to battle what has been one of the world's worst outbreaks—second only to the U.S. The Maldives, on the other hand, began welcoming travelers over a year ago, in July 2020. (CN Traveler)
Norway easing entry requirements on Saturday, but not for US travelers
Norway announced Friday it would soon open its borders to citizens from the European Union, the European Economic Area and a handful of other countries. Starting Saturday at 4 p.m., Norway will allow citizens from the EU, EEA and countries on its purple list – currently New Zealand, Saudi Arabia, Singapore and Taiwan – as well as residents of the United Kingdom and Switzerland to enter. These travelers will not have to quarantine or undergo testing if they have been fully vaccinated or can prove that they had been infected and recovered from the coronavirus within the last six months. (usatoday.com)
Q&A with activist, singer and park ranger Betty Reid Soskin at 100
Betty Reid Soskin has lived an extraordinary life. At 98 years old, she is the oldest Ranger with the National Park Service at the Rosie the Riveter National Park in Richmond, California. Born in Detroit in 1921, she's made the most of her opportunities. She has written a memoir, spoken word albums and autobiographical songs which reflect her most painful and joyous moments. Soskin has worked with the Black Panthers in the suburbs around Diablo Valley and as a file clerk in a segregated union hall in Richmond during World War II. Soskin gives historical talks about her life at the Rosie the Riveter National Park's museum, telling stories of her experience as a Black woman in America. (USA Today)
Carnival CEO expects to have full cruise fleet out by next summer
Following Carnival's Q3 earnings report, Carnival Corporation CEO Arnold Donald joins Closing Bell to discuss demand for cruise travel. (CNBC)
See a massive C-17 delicately fly through Aussie city center
Steely and skilled Royal Australian Air Force pilots maneuvered an enormous C-17 Globemaster III cargo jet through Brisbane City in Australia, flying over office buildings and at nearly eye-level with skyscrapers. Thursday's dry run was practice for Saturday's Sunsuper Riverfire show, where helicopters will also hover through town following the path of the Brisbane River, according to the RAAF. (NY Daily News)
United Airlines fined $1.9 million for U.S. tarmac delays
United Airlines was fined $1.9 million Friday by the U.S. Transportation Department for violating federal rules on long tarmac delays and ordered to cease future similar violations. (Reuters)
Parents sue Disney Cruise Line for $20M over alleged sexual assault of 3-year-old daughter
A Vermont couple filed a $20 million lawsuit alleging their 3-year-old daughter was sexually assaulted by another child on a Disney Cruise Line ship. The incident in question happened Jan. 9, 2020, during a seven-day cruise on the Disney Fantasy, according to a lawsuit filed Wednesday in the U.S. District Court for the Middle District of Florida. (Today)
Rick Steves Says Hold On to Your Travel Dreams
The guidebook guru discusses a year and a half without seeing Europe, the next chapter in post-pandemic travel, and why you should order whatever beverage the locals are having. (The New Yorker)
Friday, September 24
Yesterday's TSA checkpoint numbers
TSA officers screened 1,904,732 individuals at airport checkpoints nationwide yesterday, September 23. A year ago on the same day: 826,316. In 2019: 2,510,926. (TSA)
Workers for soon-to-be-defunct Alitalia block highway exit
Hundreds of Alitalia workers blocked a highway exit outside Rome's main airport on Friday in a protest το vent their anger that most of the airline's staff will soon lose their jobs. (AP)
New cruise ship to feature world's first free-fall dry slide at sea and a three-level racetrack
Cruise fans in search of high-speed thrills have something to look forward to now that Norwegian Cruise Line has revealed the jaw-dropping amenities on board its latest ship, the Norwegian Prima. Due to set sail in August 2022, Norwegian Prima has become the cruise line's most in-demand ship ever, says the brand, attracting record bookings when it launched in May. And that was before cruisers even had a chance to see its offerings. (CNN Travel)
England travel rule change delayed by test shortage
Mr Shapps said it would take several weeks to switch from PCR tests to lateral flow tests. Addressing the Transport Select Committee, he said the Department of Health was responsible for making the decision. However, he stressed that his colleagues were aware of school half-term dates and understood the speed required to implement this change. (BBC)
Europe will require USB-C chargers. Apple isn't happy
The European Union proposed new rules on Thursday that will make USB-C ports standard on smartphones, tablets, cameras, phones, portable speakers and handheld video game systems. (CNN)
Number of unruly air travelers lower, still too high
The rate of unruly passengers on airline flights is down sharply from early this year but is mostly unchanged over the past three months and remains more than twice the level seen in late 2020, according to government figures. (AP)
Delta has banned more than 1,600 unruly passengers
More than 1,600 people have been banned by Delta Airlines since the federal government has required airplane passengers to wear masks — and now, the company wants other airlines to share their ban lists. (CBS News)
Man attempts to storm cockpit, strangles and kicks flight attendant
Threats linger over members of Congress as a Trump adversary calls it quits John Elway fumbled a $714 million bag with Broncos ownership stake A man attempted to storm the cockpit of a JetBlue flight on Wednesday evening and then proceeded to kick and choke members of the flight crew, according to an FBI affidavit. With a little more than an hour left in the flight from Boston to San Juan, Puerto Rico, the man attempted to make a phone call and "became angry about the call's unsuccess," a flight attendant told the FBI. Thirty minutes later he allegedly rushed toward the cockpit, shouting in Spanish and Arabic to be shot. (ABC News)
South African Airways resumes flights for first time in a year
Restructured South African Airways has this morning resumed flights, carrying out its first service since last year on the Johannesburg-Cape Town domestic route. SAA – which has been through a formal business restructuring process – was forced to suspend passenger flights in March 2020 when South Africa locked down to counter the pandemic. While it continued to operate cargo and repatriation flights, the carrier suspended all operations at the end of September 2020 as it sought to finalize a funding package. (Flight Global)
Someone flew more than 15 hours to hand-deliver Megan Fox's Met Gala dress all the way from India to New York
Stylist Maeve Reilly is taking fans behind the scenes of dressing Megan Fox for the Met Gala. She said in a new YouTube video that she didn't see the dress until two days before the event. Designer Peter Dundas added that his friend's aunt's son delivered the dress from India to NYC. (Insider)
Hollywood melee: Tourist attacked on Walk of Fame
According to the Los Angeles Police Department, the man identified as the victim approached a person near the Hollywood & Highland center and claimed he was preaching the wrong thing. A bystander's video shows what happened next. In the footage, several people are seen ganging up on the man on the sidewalk before the melee spills out onto Hollywood Boulevard, just west of the busy intersection at Highland Avenue. (ABC 7)
No, Vaccinated People Are Not 'Just as Likely' to Spread the Coronavirus as Unvaccinated People.
"For many fully vaccinated Americans, the Delta surge spoiled what should've been a glorious summer," writes the physician Craig Spencer. "Those who had cast their masks aside months ago were asked to dust them off. Many are still taking no chances. Some have even returned to all the same precautions they took before getting their shots, including avoiding the company of other fully vaccinated people. Among this last group, a common refrain I've heard to justify their renewed vigilance is that 'vaccinated people are just as likely to spread the coronavirus.' This misunderstanding, born out of confusing statements from public-health authorities and misleading media headlines, is a shame. It is resulting in unnecessary fear among vaccinated people, all the while undermining the public's understanding of the importance—and effectiveness—of getting vaccinated. So let me make one thing clear: Vaccinated people are not as likely to spread the coronavirus as the unvaccinated. Even in the United States, where more than half of the population is fully vaccinated, the unvaccinated are responsible for the overwhelming majority of transmission." (The Atlantic)
Hong Kong expats are up in arms about Covid quarantine rules. Singapore stands to gain
Like many Asian countries, Hong Kong has embraced a "zero Covid" strategy, placing emphasis on social distancing, limiting travel and shutting most non-residents out. Most travelers arriving in the city have to contend with one of the world's longest quarantines, paying to isolate in a hotel room for up to three weeks. Singapore initially adopted a similarly arduous regime. But in recent months, the government has begun to switch to a "living with Covid" playbook, announcing plans to relax some rules and restart international travel with certain countries, such as Germany. The city-state also more commonly allows people to quarantine at home for up to 14 days. (CNN)
Southwest Airlines' incoming CEO says carrier will cut flights next year if staffing falls short
Southwest Airlines is in the process of adding some 10,000 workers through next year. The Dallas-based airline was left short-staffed during a summer peak after thousands of workers took buyouts and leaves of absence. Incoming CEO Bob Jordan vowed not to repeat the summer's flight disruptions. (CNBC)
Thursday, September 23
Yesterday's TSA checkpoint numbers
TSA officers screened 1,460,478 individuals at airport checkpoints nationwide yesterday, September 22. A year ago on the same day: 608,726. In 2019: 2,188,236. (TSA)
LAX to pilot earthquake early warning system
LAX announced Wednesday, Sept. 22, that it will pilot an earthquake early warning system to give travelers and employees a few extra seconds of warning before a quake strikes. The system will first be tested at one of the airport's terminals, using $150,000 from a $1 million innovation fund through the city's Innovation and Performance Commission. (NY Daily News)
Hilton CEO: Business Travel Demand Will Eclipse 2019 Levels in 3 Years
Don't discount the return of business travel demand, but Hilton has an advantage in having a bulk of its business transient traffic coming from smaller companies. Those relying on major corporate traffic to fill hotel rooms shouldn't get too excited quite yet. (Skift)
The U.S. Is Lifting Its Travel Ban. Who Is Allowed to Visit?
On Monday, the White House announced that come November, it will lift the ban on most travelers from the European Union, China, Iran, South Africa, Brazil and India, as long as they can show proof of vaccination and a negative coronavirus test. The new rules were widely celebrated by many countries whose citizens have been prohibited from entering the United States directly — unless they went through inconvenient, and often expensive, maneuvers. (New York Times)
Iconic Bay Area restaurant postpones reopening
Berkeley's celebrated Chez Panisse announced Wednesday that it will postpone its scheduled fall reopening, citing the pandemic and health worries for its staff. The new plan for the restaurant and cafe is to reopen at an unknown date "shortly after the new year," Chez Panisse said in an Instagram post. Instead, it will continue its takeout operation and ongoing Sunday market through December. (SF Gate)
Airbus confident of delivering hydrogen-powered aircraft by 2035 as it looks to address climate change
European planemaker is likely to produce a short or medium-range aircraft at first, and then scale up, CEO Guillaume Faury says. Airbus will also research an 'extra performance wing' capable of changing shape during flight to secure greater efficiencies and reduce emissions. (South China Morning Post)
United Says More Than 97% of U.S. Employees Are Vaccinated
United Airlines said on Wednesday more than 97% of its U.S. employees have been vaccinated ahead of the company's Sept. 27 deadline for staff vaccination. The airline has taken a tough stance on employees who decline to get vaccinated and became the first U.S. carrier in early August to announce it would mandate vaccines for employees. (US News)
The New Air Force One May Not Be Ugly: Report
Air Force One is the call sign for any U.S. Air Force aircraft carrying the president, though that is usually a Boeing VC-25 that has been painted blue and white, a livery that has been tradition since the 1960s. The Trump administration wanted a far uglier one, though it sounds like cooler heads will prevail. (Jalopnik)
Florida Cabinet, DeSantis clear way for Miami-Dade's highway through Everglades wetlands
Rejecting a judge's recommendation, Gov. Ron DeSantis and the Florida Cabinet cleared the way for Miami-Dade County's plans to build a highway through wetlands meant to help preserve the Everglades and the county's drinking water supply. Environmentalists vowed to fight the decision. (msn.com)
US to end travel bans for vaccinated passengers
The United States announced Monday it will lift Covid-19 travel bans on all air passengers in November if they are fully vaccinated and undergo testing and contact tracing. The unprecedented restrictions had kept relatives, friends and business travelers around the world separated for many months as the pandemic grinds on. (FRANCE 24 English – YouTube)
Montserrat's Audacious Tourism Experiment During the Coronavirus Pandemic
Every day at noon, a melodic chime reverberates across the Caribbean island of Montserrat. For nearly two months, Krystal Bajkor, a visitor from North Carolina, assumed it was a clock marking time. "I thought it was just an adorable feature of the small island," said Ms. Bajkor, a former financial analyst who is currently writing a children's book. (The New York Times)
Video of Canary Island Volcano Eruption: Thousands Sent Fleeing
Lava from a volcanic eruption on La Palma, one of the Spanish Canary Islands, spread a path of havoc on Wednesday, destroying hundreds of homes, forcing the evacuation of thousands of people and prompting warnings of toxic explosions. The eruption on La Palma — the first major one there in 50 years — began Sunday, and some experts warned that lava might continue to spew for weeks. (The New York Times)
This Little California Beach Town Is the Best Place to See the Great Monarch Butterfly Migration — but They Need Your Help
Just as the air begins to cool and the days become that much shorter, the iconic monarch butterflies make their arrival along the California coast. By the thousands, the tiny little creatures bat their vibrant orange and black wings in unison as they find refuge from the cold for their long winter break. And it turns out, they choose many of the same destinations we do for our winter vacations. (T+L)
Wednesday, September 22
Yesterday's TSA checkpoint numbers
TSA officers screened 1,338,166 individuals at airport checkpoints nationwide yesterday, September 21. A year ago on the same day: 549,741. In 2019: 2,033,490. (TSA)
US fighter jet intercepts Cessna flying into restricted airspace over NYC
A single-engine Cessna 182 airplane got an F-16 fighter jet escort out of skies near New York on Tuesday afternoon after it flew into a no-fly zone set up for the U.N. General Assembly meeting, officials said. (Daily News)
San Francisco airport becomes first in U.S. to require COVID-19 vaccinations for workers
San Francisco International Airport is now requiring all workers to be vaccinated against COVID-19, the first airport in the U.S. to implement such health requirements. "As SFO prepares for the upcoming holiday travel season and the return of pre-pandemic passenger levels, we have an obligation to provide a safe airport facility for the traveling public and our on-site employees," airport director Ivar C. Satero said. The requirement, effective Tuesday, obligates all tenants and contractors at the airport to ensure their on-site workers are vaccinated. Those who are exempt for medical reasons or because of religious beliefs must submit to weekly testing for the coronavirus. (LA Times)
Experts eye more travel testing to contain COVID in Hawaii
Hawaii officials are facing pressure to increase COVID-19 testing for travelers as the islands deal with a record surge of new infections, hospitalization and deaths. The calls come as federal guidelines change to require negative virus tests from both vaccinated and unvaccinated people coming to the U.S. (ABC News)
Couple was kicked out of Texas restaurant for wearing masks to protect at-risk son
Why are there thousands of Haitian migrants at the Texas border? Capitol attack panel said to be considering subpoenas to Trump White House aides A Texas woman said she and her husband were told to leave a Texas restaurant because they were wearing masks in an effort to protect their four-month-old son, who has cystic fibrosis. (Today Show)
Chile To Officially Reopen October 1
Chile has announced that it will begin accepting foreign tourists with strict entry requirements beginning October 1, after more than a year and a half of closed borders. The country will allow only fully vaccinated tourists by air through the airports in Santiago, Iquique and Antofagasta. Travelers must satisfy the country's entry requirements to be allowed in. (TravelPulse)
Pret a Manger to open 200 more UK shops in next two years
Pret said its city sites have recovered in recent weeks as more returned to office after being hit by pandemic. It is a boost for UK as the firm was used as a barometer to measure how many people were going back to work. Travel data appeared to show that Londoners were continuing to ditch the work from home lifestyle for office. Rush hour congestion figures suggested workers heading to office had shot up above pre-pandemic levels. (Daily Mail)
New Orleans garbage hasn't been collected for weeks. So, the residents threw a Trash Parade
Louisiana residents recovering from the aftermath of Hurricane Ida are dealing with another problem, and it stinks – New Orleans garbage hasn't been collected for weeks. Several residents told a City Council committee Friday that they haven't had their garbage collected since days before the storm hit on Aug. 29. (msn.com)
Cristiano Ronaldo was reportedly swindled out of $340,000 by a travel agent who scammed him for over 3 years
Cristiano Ronaldo was swindled out of more than $340,000 by a Portuguese travel agent over three years, a Portuguese newspaper reports. Maria Silva fraudulently booked around 200 trips for clients, before pocketing their money and charging Ronaldo's credit card. She was given a four-year suspended prison sentence and agreed to pay the money back. (Insider)
These Hotels Require Vaccination From Guests
In early September, a collection of seven hotels in Hawai'i, including the 'Alohilani Resort Waikiki Beach and the Aston Waikiki Beach Hotel, became the first in the state to require proof of vaccination from guests. "It's our top priority that everyone in the state remains safe and healthy," Kelly Sanders, senior vice president of operations for Highgate Hawaii, said in a statement. Highgate Hawaii includes the two properties above as well as Park Shore Waikiki, Ambassador Waikiki Hotel, Pearl Waikiki Hotel, Hilton Garden Inn Waikiki Beach, and Courtyard by Marriott Waikiki. (afar.com)

Pandemic has changed travel forever, says AirBnB
Brian Chesky told the BBC the lines between business and leisure travel are increasingly blurring thanks to remote working patterns. And he said people are opting for longer breaks with family and friends as they seek more "human connection". "I think that what we're seeing today is an entire revolution in how we're travelling," Mr Chesky said. (BBC)
Brazilian health minister, in New York City for U.N. summit, tests positive for COVID
Marcelo Queiroga, Brazil's health minister and one of several Brazilian diplomats who in New York City for this week's United Nations General Assembly, has tested positive for the coronavirus, he tweeted Tuesday evening. It is not clear if Queiroga is vaccinated against COVID-19, but as his country's public health chief, he has personally administered vaccine doses to others. "I communicate to everyone that today I tested positive for #Covid19," he wrote. "I will be quarantined in #USA , following all health safety protocols. Meanwhile, the @minsaude will remain firm in the actions to fight the pandemic in Brazil. let's win this!" (CBS News)
Canadians Who Refuse To Wear A Mask On Planes & In Airports Can Get Fined Up To $5K
If you're preparing to catch a flight this fall, now is a good time to brush up on Canada's travel restrictions. In a notice shared on September 21, Transport Canada reminded passengers that face coverings must be worn in all Canadian airports and on all planes flying to and within the country. The government agency warned that "failure to do so may result in fines of up to $5,000." (Narcity)
Tuesday, September 21
Yesterday's TSA checkpoint numbers
TSA officers screened 1,820,152 individuals at airport checkpoints nationwide yesterday, September 20. A year ago on the same day: 769,936. In 2019: 2,431,388. (TSA)
Flights to Europe are the cheapest in years. That's about to change as the U.S. lifts travel restrictions
The Biden administration will lift a travel ban on most noncitizens from entering the U.S. in November, as long as they are vaccinated. The eased rules are expected to drive up demand for trans-Atlantic travel and other international routes. (CNBC)
Canada and US land border restrictions extended through Oct. 21
Border restrictions on nonessential travel have been extended again, this time through Oct. 21, White House COVID-19 Response Coordinator Jeff Zients said Monday. The restrictions were first implemented in March 2020 and have since been extended on a monthly basis. While the White House announced a new international air travel system that will open travel for all vaccinated foreign nationals in early November, it has not revealed when land border restrictions will ease. (usatoday.com)
Cargo airline pilot tied to 3 sex crimes arrested in Alaska; more victims sought
An Army veteran who worked as a cargo airline pilot has been arrested in Alaska and charged with kidnapping and attacking three women at a park in Southern California, including one woman he sexually assaulted, authorities announced Monday. The suspect has been tied to crimes in Aliso Viejo, as well as Riverside and San Diego counties, and officials believe he may have victimized others. (FOX 40)
DOJ plans to challenge the American-JetBlue alliance, report says
In July, President Joseph Biden signed an executive order calling for increased competition across a range of sectors to counter increased consolidation over recent decades, "in order to promote the interests of American workers, businesses, and consumers." On Friday, Sen. Richard Blumenthal (D-CT) wrote a letter to the Department of Transportation complaining that the partnership amounted to anti-competitive coordination between the two carriers. (The Points Guy)
Singapore puts pause on reopening as cases surge
Singapore's health ministry reported 1,012 new COVID-19 cases on Sunday, the highest since April last year. The recent rise in cases after relaxation of some COVID-19 measures has prompted Singapore to pause on further reopening. More than 80 percent of its population have been vaccinated against COVID-19. Of the new cases, 919 were in the community, 90 in migrant worker dormitories and three were imported cases, said the Ministry of Health in a news release. The total number of cases stands at 77,804. (China Daily)
Large gatherings on Oʻahu are restricted for another 28 days
Oʻahu is extending its restrictions on large gatherings, including weddings and conferences, for another 28 days due to the continued strain on medical resources. Honolulu Mayor Rick Blangiardi announced Monday afternoon gathering size restrictions will remain at 10 people indoors and 25 outdoors until Oct. 19. Blangiardi said that while new COVID-19 cases have been trending downward recently, intensive care beds at hospitals are still very limited. (Hawaii Public Radio)
2 Louisiana men arrested for failing to comply with Hawaii's traveler rules
Two more travelers to Hawaii have been arrested for allegedly breaking the state's travel rules. The state Department of Public Safety said 49-year-old Brandon Boone and 26-year-old Hunter Lowe were arrested by state deputy sheriffs at the Daniel K. Inouye Airport on Sunday. They are currently being held at the Oahu Community Correctional Center. (Hawaii News Now)
Q&A: America's new COVID-19 rules for international travel
The Biden administration is rolling out new international travel policies affecting Americans and noncitizens alike who want to fly into the U.S. The goal is to restore more normal air travel after 18 months of disruption caused by COVID-19. The across-the-board rules, which will take effect in November, will replace a hodgepodge of confusioning restrictions. Some details of the plan announced Monday are being worked out, but here are some questions and answers about what to expect: (AP)
Surge in demand for US trips after White House announces end to travel ban
B ritish Airways has reported a seven fold spike in searches for US destinations. The airline said the number of potential customers searching for holidays to key US destinations in the hours after Monday's announcement was more than seven times higher compared with the same period last week. Popular locations include New York, Orlando. Las Vegas, Miami, Los Angeles and Boston. (Standard)
Biden bets on rapid COVID tests but they can be hard to find
But the tests have already disappeared from pharmacy shelves in many parts of the U.S., and manufacturers warn it will take them weeks to ramp up production, after scaling it back amid plummeting demand over the summer. The latest shortage is another painful reminder that the U.S. has yet to successfully manage its COVID-19 testing arsenal, let alone deploy it in the type of systematic way needed to quickly crush outbreaks in schools, workplaces and communities. (msn.com)
Idled Thai taxis go green with mini-gardens on car roofs
Taxi fleets in Thailand are giving new meaning to the term "rooftop garden," as they utilize the roofs of cabs idled by the coronavirus crisis to serve as small vegetable plots. Workers from two taxi cooperatives assembled the miniature gardens this week using black plastic garbage bags stretched across bamboo frames. On top, they added soil in which a variety of crops, including tomatoes, cucumbers and string beans, were planted. (AP)
Monday, September 20
Yesterday's TSA checkpoint numbers
TSA officers screened 2,075,468 individuals at airport checkpoints nationwide yesterday, September 19. A year ago on the same day: 847,968. In 2019: 2,517,826. (TSA)
Body of missing Van Life blogger Gabby Petito found in Grand Teton National Park
Teton County, Wyoming, coroner Dr. Brent Blue says that an autopsy will be done on the remains matching the description of Gabrielle "Gabby" Petito on Tuesday. Per CNN, the identity will be confirmed via photos, personal ID, or DNA. (Rolling Stone)
Canada's travel restrictions will officially stay in place until at least November 21
In a notice shared on Sunday, September 19, the government agency revealed that the country's current border measures will stay the same until November 21 at the earliest. (Narcity)
Brazil's unvaccinated far-right president Bolsonaro forced to eat pizza on the street in NYC
Brazil's unvaccinated far-right President Jair Bolsonaro has been photographed nibbling a pizza slice on the street in New York City, where indoor diners have to have had at least one COVID-19 shot. Bolsonaro is in NYC to take part in the United Nations General Assembly, and, last week, he boasted that he would ignore a vaccine mandate for attendees. However, it seems the city's restaurant managers aren't letting him bend the rules. (Daily Beast)
7 people injured at Hilton Hawaiian Village by falling branch of huge tree
A large branch of a banyan tree came crashing down about 12:15 p.m. at the Hilton Hawaiian Village in the heart of the popular tourist district, Honolulu Emergency Medical Services told Hawaii News Now. (ABC News)
American Samoa, one of the last places without coronavirus, has first infection
The positive case was discovered during a quarantine period required upon arrival in American Samoa. The traveler was fully vaccinated, according to a news release published Friday by American Samoa's Department of Homeland Security, and the positive result was confirmed by the Health Department Thursday. Officials say the individual tested negative before traveling. The traveler was asymptomatic when tested, according to the news release, and will continue to be monitored. (Washington Post)
Former Boeing 737 Max chief could face criminal charges
Mark Forkner, the former Boeing 737 Chief Technical Pilot is facing an imminent criminally indictment. Federal prosecutors are expected to indict him for misleading regulators and airlines over the flaws later found in the the Max flight control system. It is alleged he deliberately withheld information about the new MCAS flight control software (travelmole.com)
Ontario woman says Air Canada allowed her child to fly internationally unsupervised
An Ontario woman says Air Canada allowed her 11-year-old son to board an international flight without supervision and fly home from Mexico City alone. Toronto woman Monica Perez says her son, Sebastian, flew to Mexico City in June to visit his aunt for summer holidays. "My son went on vacation, going and returning on his own," Perez told CTV News Toronto on Sunday. "I paid $200 to have a guardian with him." (CTV)
Australia in step to reopen will test quarantine for vaxxed global travelers
Australian officials will trial a home quarantine system for fully vaccinated international travellers arriving in Sydney, Prime Minister Scott Morrison said on Friday, as the country moves to reopen its borders despite persistent COVID-19 cases. (Skift)
Notre Dame cathedral in Paris will reopen in 2024, five years after disastrous fire
"We'll be able to firmly go ahead with the phase of restoring and rebuilding the parts destroyed by the fire, so that it's ready to reopen for services and public visits in 2024," he added. (CNN)
Boeing raises jet demand forecast on pandemic recovery
Outlook for next 10 years still below pre-crisis forecasts. Domestic travel rebound leads a multi-speed recovery. Analysts still see uncertainty due to coronavirus variants. Defence and space forecast unchanged. (Reuters)
Virus expert warns these 13 states will have next surge
"Fortunately activity seems to be letting up in states like Louisiana, Florida, Mississippi, Nevada, Arkansas, Missouri, great news," says virus expert Michael Osterholm, Director of the Center for Infectious Disease Research and Policy at the University of Minnesota, in the latest edition of his podcast. "But at the same time, we're now seeing activity continue to trend upwards, remain at high levels, in many other parts of the country." (Best Life)
Advertisement
Chase Sapphire Preferred® Card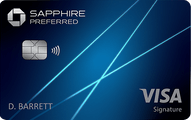 Our best offer ever! Earn 100,000 bonus points after you spend $4,000 on purchases in the first 3 months from account opening. That's $1,250 when you redeem through Chase Ultimate Rewards®.
Enjoy new benefits such as a $50 annual Ultimate Rewards Hotel Credit, 5X points on travel purchased through Chase Ultimate Rewards®, 3X points on dining and 2X points on all other travel purchases, plus more.
Get 25% more value when you redeem for airfare, hotels, car rentals and cruises through Chase Ultimate Rewards®. For example, 100,000 points are worth $1,250 toward travel.
With Pay Yourself Back℠, your points are worth 25% more during the current offer when you redeem them for statement credits against existing purchases in select, rotating categories.
Get unlimited deliveries with a $0 delivery fee and reduced service fees on eligible orders over $12 for a minimum of one year with DashPass, DoorDash's subscription service. Activate by 12/31/21.
Count on Trip Cancellation/Interruption Insurance, Auto Rental Collision Damage Waiver, Lost Luggage Insurance and more.
Get up to $60 back on an eligible Peloton Digital or All-Access Membership through 12/31/2021, and get full access to their workout library through the Peloton app, including cardio, running, strength, yoga, and more. Take classes using a phone, tablet, or TV. No fitness equipment is required.
The comments on this page are not provided, reviewed, or otherwise approved by the bank advertiser. It is not the bank advertiser's responsibility to ensure all posts and/or questions are answered.

Editorial Note: The editorial content on this page is not provided by any bank, credit card issuer, airlines or hotel chain, and has not been reviewed, approved or otherwise endorsed by any of these entities.