This post contains references to products from one or more of our advertisers. We may receive compensation when you click on links to those products. For an explanation of our Advertising Disclosure, visit this page.
What are the best United credit cards 2020? With so many different destinations, you're bound to fly United Airlines as they are one of the "Big Three" airlines within the United States. To maximize these United Airlines flights, you should look into one of the Chase United Airlines credit cards.
Best United Credit Cards 2020
You will not only earn a nice sign-up bonus, but you can receive some nifty elite benefits as well on the best United credit cards. Fortunately, there are different United credit cards to choose from, meaning there's probably a card for every traveler.
Here's our list of the best United airlines credit cards:
Most Flexible (2x points and points transfer to United): Chase Sapphire Preferred® Card
For Those Who Check Baggage, the Best United credit card: United℠ Explorer Card
Premium Traveler's Best United credit card: United Club℠ Infinite Card
Business Travelers: United℠ Business Card
Best Non-United Airlines Card for Earning United Miles: Chase Sapphire Preferred
How can a non-United airlines credit card make the list for being the best United credit card? There is a touch of irony in this question, yet the answer is really simple. Own a flexible best travel credit card like the Chase Sapphire Preferred.
The Chase Sapphire Preferred review shows us that is has the exact same earning power as the United Explorer Card but earns two miles on every travel and dining purchase.
United is a Chase Ultimate Rewards travel partner. By owning the Chase Sapphire Preferred or Sapphire Reserve, you can transfer your credit card points to United on a 1:1 basis, free of charge. If your primary focus is rapidly earning rewards miles that can be redeemed for any United flight, this is your best option.
New Chase Sapphire Preferred® Card cardholders will earn 80,000 bonus Ultimate Rewards points worth $1000 in award travel by spending $4,000 in the first three months.
Unless you want the free checked bags, priority boarding, or two annual one-time United Club passes that come with the Explorer, the Sapphire Preferred can be the better option for these reasons:
You can choose to fly on the cheapest carrier, United or otherwise, so long as they are a Chase partner
You can redeem for other travel opportunities and have more flexibility
The Chase 5/24 rule only lets you apply for one credit card
Since you can only carry so many credit cards in your wallet, you might consider the Sapphire Preferred over the other cards on this list because you earn two miles for every air travel purchase, regardless of the carrier.
You won't enjoy any of the complimentary United amenities like free checked bags or United Club membership. But, you can earn bonus rewards points much faster. You can then redeem them for United flights even when you earn them through non-United air travel.
Best Chase United Credit Card for Checking a Bag and Earning Miles: United Explorer Card
The United℠ Explorer Card is a good option if you travel more frequently. While this card has a $95 annual fee (waived the first year), you will want this card if you want to earn points that can be redeemed for United award flights and also want to check a bag for free. As an Explorer cardholder, you will enjoy the following card amenities:
First checked bag free for you and one travel companion ($140 savings per roundtrip)
Two United Club passes (one-time entry) each card anniversary
Priority Boarding for everybody in your travel party as long as you are on the same reservation
The free checked bag benefit alone pays for the $95 annual fee ($0 for the first year) during your first round-trip when you and one travel companion each check one bag. You might decide to pick up this card only for these benefits. Additionally, you'll get up to $100 statement credit to use towards either a Global Entry or TSA PreCheck application fee.
In addition to the above amenities, you will also earn 2x miles per $1 spent on United purchases, at restaurants, and on hotel stays when purchases directly from the hotel. You'll earn 1x mile per $1 spent for every non-United purchase. These miles will not expire as long you own a United credit card or keep your MileagePlus account active.
New United℠ Explorer Card cardholders can earn 60,000 bonus miles after spending $3,000 on purchases in the first 3 months of account opening. Reward flights start at 12,500 miles each way for United flights within the continental U.S. and Canada.
Learn more: Airline Credit Cards
The United Explorer Business Card
If you are a small business owner, check out the United℠ Business Card that also has many of the benefits that the consumer United Explorer card has. Plus, new cardholders can earn 60,000 miles after making qualifying purchases.
Employee cards are free and their spending can be capped if needed. There's also a $0 intro annual fee, then $99.
Best United Credit Card For Travelers Who Love Perks: United Club Infinite Card
If you LOVE premium travel rewards and are a loyal United flyer, look no further than the United Club℠ Infinite Card. This is the flagship card of the Chase United catalog. The United Club Infinite Card will let you enjoy everything United has to offer!
Let's begin with the unlimited United amenities that you will enjoy:
Complimentary United Club℠ membership ($650 value) for you and eligible travel companions
Access to participating Star Alliance airport lounges
First AND second bags fly free for you and one travel companion ($320 savings roundtrip)
United Premier Access (priority check-in, security screening (where available), baggage handling and boarding privileges)
25% back on in-flight United purchases
Up to $100 Global Entry or TSA PreCheck fee credit
Cardholders also earn 4x miles on United purchases, 2x miles on all other travel purchases, on dining at restaurants and on eligible delivery services. All other purchases earn 1x miles per $1 spent.
In addition to the United amenities, you will also enjoy a few other travel perks including Luxury Hotel and Resort credits, Hertz Gold Plus Rewards® President's Circle® Elite Status, and primary auto rental collision damage waiver coverage.
All of these benefits arrive with an annual fee of $525, though it's $0 for the first year. This is in-line with the other premium travel credit cards and is actually cheaper than the Platinum Card from American Express that offers similar travel benefits and grants you access to several airport lounge networks when a United or Star Alliance is nowhere to be found.
Learn more: Airline Credit Cards
Summary of the Best United Credit Cards 2020
Owning a United credit card is the easiest and most cost-effective way to earn award miles that can be redeemed for free award flights. There is a United credit card for every budget that will enhance your United travel experience. If you want to make every purchase count, none of these cards will steer you in the wrong direction.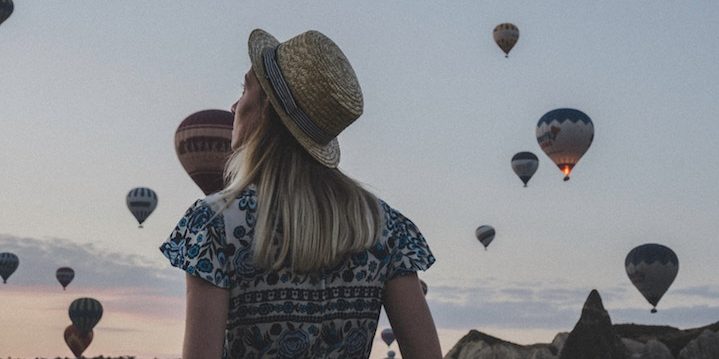 60,000 Bonus Miles With the United Explorer Card
If you fly on United Airlines often, you'll want to check out the Chase United℠ Explorer Card. You can earn up to 60,000 bonus miles plus other benefits that will save you money and time each time you fly United. Let's take a deeper dive into what this Chase United credit card is offering.
United Explorer Card Travel Benefits
New cardholders can earn 60,000 bonus miles after spending $3,000 on purchases in the first 3 months of account opening. The United℠ Explorer Card has a $95 annual fee that is waived the first year.
Earn 2 Miles Per $1 On Hotels and Restaurants
You will begin earning unlimited 2 miles per $1 on the following purchases:
United Airlines purchases
Hotel stays booked directly through hotels
Restaurants
All remaining bonus categories will earn 1 mile per $1 spent. With these bonus category editions, you now have more incentive to make the United℠ Explorer Card your primary travel rewards credit card.
However, if you're not married to flying United, the Chase Sapphire Preferred already earns 2x points per $1 on restaurants and Ultimate Rewards points are transferable. Plus, if you have to rent a car or book any other travel purchases, you can still earn double points with the Chase Sapphire Preferred bonus and transfer your points on a 1:1 to your United MileagePlus account.
Learn more: Airline Credit Cards
$100 Global Entry or TSA PreCheck Fee Credit
A credit for Global Entry is probably the most popular benefit for travel rewards credit cards of every stripe. This benefit reimburses your application fee every four years and saves you $100. You won't have to wait through the long lines to re-enter the United States for international travel and the TSA security lines for domestic flights.
If you don't have a valid passport or don't have time to visit a Global Entry enrollment center, this new benefit also reimburses the $85 application fee for TSA PreCheck. You'll still have to go through the regular Customs security line when you travel abroad, but you can breeze through airport security for domestic travel.
25% Back on United In-Flight Purchases
Start getting 25% back on the following in-flight purchases when you pay with your United℠ Explorer Card:
Food
Beverages
Onboard Wi-Fi
You'll also earn 2 miles per $1 on these in-flight purchases too. For other purchases, you can earn 1 mile per $1 spent.
Learn more: Airline Credit Cards
Additional Chase United Explorer Card Benefits
In addition to the benefits listed above, you'll also enjoy these benefits:
Your first bag flies for free (up to $140 per roundtrip)
Priority boarding
No blackout dates
Upgrades on award tickets
Two United℠ Club

one-time

passes
No foreign transaction fees
If you crave experiences as much as the United travel benefits, you will also continue enjoying access to Inside Access once-in-a-lifetime events including celebrity meet and greets, redeeming MileagePlus miles for MileagePlus events, and on-site benefits with the Visa Signature Luxury Hotels and Resorts Collection when you book a stay with your United℠ Explorer Card.
Redeeming Your United MileagePlus Miles
Domestic United award flights start at 12,500 miles for most flights within the mainland U.S., Alaska, and Canada. Although, you can book a flight that is 700 miles or less for 10,000 miles each way.
Make sure you log into your account before browsing award seat availability, otherwise you might end up paying for the more expensive Everyday Award seat instead of the discount Saver Award seat.
Upgrade to the United Club Credit Card to Avoid Close-In Booking Fees
The United Explorer Card is a great option if you fly United on a regular basis. But, you will still have to pay close-in booking fees on award flights you book within 21 days of departure.
If this a regular occurrence for you, consider upgrading to the United MileagePlus Club Card. You can avoid this pesky fee and enjoy a few additional benefits. These include unlimited United Club lounge membership and two free checked bags for you and your travel companion.
Transfer Ultimate Rewards Points as Necessary
United is a 1:1 transfer partner of Chase Ultimate Rewards. You can transfer points in 1,000 point increments to your United MileagePlus account for free when you need to book an award flight but don't have quite enough miles at the moment.
Even if you just own the United℠ Explorer Card to book your United flights and enjoy the free Global Entry and checked baggage benefits, owning the Sapphire Preferred or Sapphire Reserve lets you earn bonus points on all travel and dining purchases. By using these cards, you're always earning the most points possible on every purchase!
Learn more: Airline Credit Cards
Summary of the United Explorer Card
With the United℠ Explorer Card, you can earn two miles per $1 spent on hotels and restaurants in addition to every United purchase. Additionally, you can earn 60,000 bonus miles if you meet the signup bonus requirements on this United credit card. United also reimburses your Global Entry or TSA PreCheck application fee and gives you a 25% credit on in-flight purchases.
Check Out the United Business Card
United Airlines business travelers can now earn miles faster with the brand United℠ Business Card. It comes with the ability to earn 60,000 bonus miles for new cardmembers and several other United travel benefits.
There is a $99 annual fee ($0 the first year). You won't have to worry about foreign transaction fees and you can order additional employee cards, free of charge. This card also features Chase's new contactless payment technology.
Plus, if you have the consumer United Explorer Card and the United Business Card, you earn a 5,000 mile loyalty anniversary bonus!
Earn 60,000 Bonus Miles
As a signup bonus, new cardholders can earn 60,000 miles after making qualifying purchases. Plus, there's a $0 intro annual fee.
Award flights start at 12,500 miles each way for economy seats. This bonus is worth several domestic round-trip flights.
Get 2x Miles on Purchases Related to Business
You will earn 2x miles per $1 spent on United purchases. Plus, you get unlimited 2x miles at restaurants, gas stations, local transit and commuting (including rideshares), and office supply stores.
All non-bonus spending earns 1x mile per $1 spent.
Get Two One-Time United Club Passes
Each year, you get two one-time United Club℠ passes. You get two passes at account opening and on your card anniversary. These are worth more than $100.
Inside the United Club, you can enjoy complimentary snacks and beverages. Plus, you can also take advantage of business-friendly amenities including free wifi and private workspaces.
Enjoy These United Travel Benefits
The United℠ Business Card offers these air travel benefits:
Priority boarding for you and all companions on the same reservation on United-operated flights
Free checked bag for you and one travel companion (save up to $140 per roundtrip – terms apply)
2 one-time United Club passes each year
No blackout dates when booking award flights
Earn a $100 United travel credit after 7 flight purchases of $100 or more each anniversary year
25% back on United inflight purchases
As a MileagePlus Premier member, you can enjoy complimentary space-available upgrades on United-operated flights.
Plus, all United credit cardmembers can access exclusive MileagePlus and Inside Access events. Additionally, you can also enjoy elite hotel stays at the Luxury Hotel and Resort Collection.
Redeeming Your United Miles
Your best redemption option will be United's Saver Awards. These are the lowest price options for economy and premium cabin award flights.
If Saver Awards aren't available for your travel dates, you can redeem your miles for an Everyday Award. These award flights require more miles. However, you can avoid blackout dates that non-MileagePlus cardholders may experience.
With any long-haul award flight, you won't pay fuel surcharges that international carriers charge.
Although you might fly economy to stretch your miles further, you might find a better value in booking business class or the premium Polaris Business award seats. Owning the United℠ Business Card makes it easier to accumulate miles to book premium flights more often.
Summary of the United Business Card
The United℠ Business Card allows you to earn miles for business purchases, comes with flight perks for United-operated flights, and has zero foreign transaction fees. You can also get employee cards at no additional cost. Plus, the ability to earn 60,000 miles is worth a few domestic flights. Since United is one of the major airlines, you can count on having travel destination options.
United Airlines Is Eliminating Their Award Chart
It is no surprise that airline companies copy each other when it comes to their customer-based loyalty programs. Unfortunately for consumers, in recent years, most of the changes among the most popular airlines have been for the worst.
The latest in a long string of disappointing program downgrades is the announcement from United Airlines that they are eliminating their award charts.
United Airlines Award Chart Elimination: What You Should Know
The United Airlines award chart elimination means that United Airlines is switching to a system in which award seats will be available based on demand. They will likely be somewhat tied to the cash price instead of the current tiered structure.
United Airlines is already notorious for rude in-flight attendants and various wrongdoings that include severe delays with no food or water for stranded passengers, flight cancellations with no re-routes, killing dogs (according to The Economist, the airline killed nine times as many animals as American and Delta last year), forcibly removing passengers from flights for no reason, and more.
Now, with the United Airlines award chart elimination, the airline stands to sink even lower in customer approval ratings.
What Should Members Expect Due to the United Airlines Award Chart Elimination?
When the changes take effect in November 2019, members can expect to see an increase in the cost of high-value awards, rendering their hard-earned miles severely undervalued. If this goes the way of Delta's award charts removal, what will happen is that the cheapest airfare will correspond to the cheapest points price.
However, if one mile takes on the value of a penny, there is more value in paying cash for the same route.
This is likely the way things are heading. United is telling customers that this change will increase value to its members. However, the numbers don't lie. This change will most certainly impact points-holders in a negative way.
How high will prices rise?
With no award prices listed, there will be no limit on how high award prices will reach. For popular routes during peak holidays, the airline can charge whatever number they want. Then, they can take a "the price is the price" approach.
United wants to be more competitive. But with the worst approval rating, the airline already has a lot of digging to do if they want to get out their grave. If they really had customers in mind, they would improve their employee training.
They would also fix problems constantly discussed in the news and make awards pricing better, not nonexistent.
The airline marketplace is already competitive. Stripping loyalty programs will only further disgruntle members and cause them to look elsewhere.
Are There any Silver Linings in this United Airlines Award Chart Elimination?
One positive change the airline announced as part of its program restructuring is the elimination of close-in booking fees for members based on elite status. Prices range from $25-75. This change is also set to take effect on November 15, 2019.
Many MileagePlus members have complained about this fee, therefore this is the one positive change that members can rejoice in. This change has been a long time coming. The airline currently charges a fee for booking award travel less than 21 days before departure.
What about the partner airline award chart?
At this time, United has no plans to remove the partner airline award chart, but that could change. Overall, if loyal customers no longer find value in premium-cabin awards, they will look elsewhere for upgrades and value. Before the new prices take effect, use your points/miles. It would be a real loss to have your miles decrease in value when you could have redeemed them for the best rates.
If you are looking for ways to earn points or miles that have more versatility for travel and provide trip insurance (i.e., you'll have options should your preferred airline decide to eliminate their award chart or make other changes), check out the following posts on The Best Travel Credit Cards, our comparison review of two top travel credit cards, the Chase Sapphire Preferred vs Capital One Venture Rewards Credit Card, and our list of the 7 Best Credit Cards for International Travel.
Learn more: Airline Credit Cards
Use Chase Pay When Booking Your Next United Airlines Flight
Here's another merchant that now accepts Chase Pay — United Airlines. A new partnership has made it easier to use your Chase United Visa credit card to book your airfare and check out online.
How do you use Chase Pay to check out?
You book your airfare as usual, but you'll see the Chase Pay symbol in the options to pay.
Using Chase Pay means you can still earn United miles or Chase rewards with your purchase. "With Chase Pay, our cardholders' transactions will be more efficient while retaining all the benefits of their United branded credit card," said Luc Bondar, president of MileagePlus Holdings and vice president of loyalty at United Airlines.
United has also said they will be adding Chase Pay to the United app in the upcoming months.
Which Chase credit cards can you use?
You can use any credit card that is tied to your Chase Pay — once you download the app, Chase automatically connects your cards for you.
Also check out: What is the Best United Airlines Credit Card?
What exactly is Chase Pay?
Chase Pay is a digital platform for Chase customers that allows them to pay online and through the app. The Chase Pay app can be used at various in-store locations such as airport restaurants and shops, gas stations, retailers and grocery stores. Here's a complete list of merchants that accept Chase Pay.
Chase customers can use their debit or credit card to pay quickly and securely. Popular Chase credit cards include the Chase Sapphire application rules.
Reasons to use Chase Pay
Your credit card information will never be shared with the merchant because Chase Pay uses a "token" (algorithmically generated numbers) in lieu of your credit card. This means your data will never be passed to merchants when you shop online or with the app.
The app also allows you to order food at participating restaurants ahead of time so it's ready for you to pick it up.
There are also various deals, called Chase Offers, you can take advantage of by using the app. For example, you can get a $10 off a restaurant order or extra points for using Chase Pay at a particular store.
There are also discounts for using it at Shell and 76 gas stations along with the benefits that come with Chase credit cards.
How to access Chase Pay
There are two ways to log in — one is through your computer. Log into your Chase account as usual and in the top left menu and click on "Pay and Transfer."
Then click on the Chase Pay option.
Chase Pay app
Download the Chase Pay app to your phone and log in with your existing Chase credentials. After it's downloaded, turn on your Chase location settings so you can see which merchants around you accept Chase Pay.
It also gives you the option to use your Ultimate Rewards points to pay for items. Keep in mind there are other ways to get maximize your points, including booking travel or purchasing items through the Ultimate Rewards portal.
Get more details about Chase Pay on Chase.com.
Do You Fly With a Carry-On? You'll Want to Know United's No Carry-On Policy
When I travel, I'm sometimes forced to take United Airlines baggage fees because they happen to have more flights going to particular destinations from SFO.
In my experience, customer service on United isn't as friendly as JetBlue or Alaska. Let's not forget their string of public disasters, namely, the passenger who was dragged off the jet. Their latest involved a dog that died in the overhead bin—yikes. They're definitely not winning any travel brownie points with me.
So, I'm even less inclined to fly with them after I experienced their new and totally uncool no carry-on policy for Basic Economy.
Paying a fee for something that was once free
There's something to be said about paying for something that used to cost nothing. Mentally, it just doesn't sit well with me.
Recently, I flew to Orlando and discovered I had to pay $25 each way for my tiny carry-on bag. I not only paid a total of $50 for my bag, but I also had to check it in. This no carry-on policy went into effect in July, which means you can only bring a small personal item on the plane.
The ticket for the flight was cheaper than the other flights that came up in my initial search. However, with the added $50 it came out to be about the same cost as the other flights.
This new fee reminds me of low budget airlines and their nickel and diming tactics. They lure you in with a super cheap fare, but the added fees for bags and seats makes it the same price as the other flights. Spirit Airlines does this with their Bare Fare ticket, which charges you a fee for bringing on a personal item and carry-on.
Can you claim you have no carry-on bag when checking in online?
Nope. I wondered the same thing and tried this on my return flight from Orlando when I checked in online. During my check-in, I clicked that I had zero carry-on bags.
I got a message that told me I had to verify that I had no bags (except for a personal item) to the agent at the ticket counter. The message basically told me I couldn't finish checking in until I saw the agent at the ticket counter. Plus, my ticket had a big "BE – NO CARRY ON" (Basic Economy) marked clearly at the top.
There was definitely no way I could be slick and walk through the gate with my carry-on bag.
How to bypass this no carry-on policy
If you fly United a lot and want to book Basic Fare tickets and avoid the carry-on fee, your only option is to sign up for an airline miles credit card, specifically, their Explorer (currently has a 65k bonus) or MileagePlus Club Card. This makes me wonder if United took away the right to bring on a carry-on just so they can leverage it as a credit cardholder benefit.
If you already have Premier status, you can also avoid the fee.
You should also note that if you're traveling with friends or family, they won't be able to carry on their bags. Only the primary cardholder will be able to bring on the carry-on to the plane.
Other members in your party will need to pay the applicable bag fee, plus a $25 gate handling fee.
Summary: United's new carry-on policy is a real bummer
Because I primarily use Chase Sapphire Reserve perks as my go-to credit card for travel, I probably won't sign up for the United MileagePlus Club credit card. The main reason being that I like more flexibility and cost. This move to charge travelers to pay a fee for their carry-on and check it in makes United less appealing for budget travelers like me, who only fly with a carry-on bag.
Learn more: Airline Credit Cards
United Announces Changes for MileagePlus Premier Status Members
United has announced changes for those with MileagePlus Premier® status. Some changes are already in effect, while we will see others in the coming months. The changes already in effect now are positive.
But those coming in 2019 are more of a mixed bag that mainly affects United Premier 1K members. Here's what you need to know about these changes.
Boarding
Already effective, Premier 1K members board during pre-boarding, ahead of Group 1. Premier Gold members will now be boarding with Group 1 (previously Premier Gold members boarded with Group 2).
Baggage Allowance
Also already in effect, all Premier members will receive the same standard weight allowance for bags that they check-in (70 lbs). Additionally, all Premier members flying United Business, United First, or United Polaris business class will be allowed up to three bags with a maximum weight of 70 lbs per bag.
Those with Premier Gold status that are flying United Economy between the US and Europe will also have a three bag allowance (max 70 lbs each). Premier Silver members flying between the US and Europe will be able to bring two bags (max 70 lbs each).
Previously, Premier Silver members flying United Economy well allowed only one bag (max 50 lbs). Premier Gold members were allowed two bags (max 50 lbs) when flying United Economy.
United also recently raised their checked baggage fees.
MileagePlus Premier Qualification Requirements
Effective January 1, 2019, MileagePlus Premier Qualification requirements changed slightly in a couple of ways.
Those who shot for Premier 1K status will need to meet a Premier qualification dollar (PQD) requirement of $15,000 (up from $12,000). The Premier Qualifying Miles (PQM) that you earn from P-class fares were reduced from 200% to 150%.
MileagePlus Premier Upgrades
On January 1, 2019, United changed the way that Premier 1K members earn additional upgrades. For every 25,000 PQMs or 30 Premier Qualifying Segments (PQS) after qualifying for Premier 1K status, United adds one Global Premier Upgrade (GPU) into your account. After qualifying for Premier 1K status, you can no longer earn additional Regional Premier Upgrades.
The change only affects the way Premier members earn incremental upgrades after already reaching Premier 1K status.
This change is somewhat of a mixed bag since RPUs are no longer going to be possible to earn after qualifying for United 1K status. However, those that fly just 25,000 miles over what is required to earn 1K previously would have earned 2 RPUs but no GPUs. Now, they will be able to earn 1 GPU.
Depending on how you value these upgrade instruments, you could come out ahead with the new program. What do you think about these new changes?
Advertisement
Chase Sapphire Preferred® Card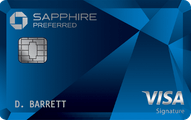 Earn 80,000 bonus points after you spend $4,000 on purchases in the first 3 months from account opening. That's $1,000 toward travel when you redeem through Chase Ultimate Rewards®.
2X points on travel and dining at restaurants worldwide, eligible delivery services, takeout and dining out & 1 point per dollar spent on all other purchases.
Get 25% more value when you redeem for airfare, hotels, car rentals and cruises through Chase Ultimate Rewards. For example, 80,000 points are worth $1,000 toward travel.
Get unlimited deliveries with a $0 delivery fee and reduced service fees on orders over $12 for a minimum of one year on qualifying food purchases with DashPass, DoorDash's subscription service. Activate by 12/31/21.
Earn 5X points on Lyft rides through March 2022. That's 3X points in addition to the 2X points you already earn on travel.
The comments on this page are not provided, reviewed, or otherwise approved by the bank advertiser. It is not the bank advertiser's responsibility to ensure all posts and/or questions are answered.

Editorial Note: The editorial content on this page is not provided by any bank, credit card issuer, airlines or hotel chain, and has not been reviewed, approved or otherwise endorsed by any of these entities.